Click here to get this post in PDF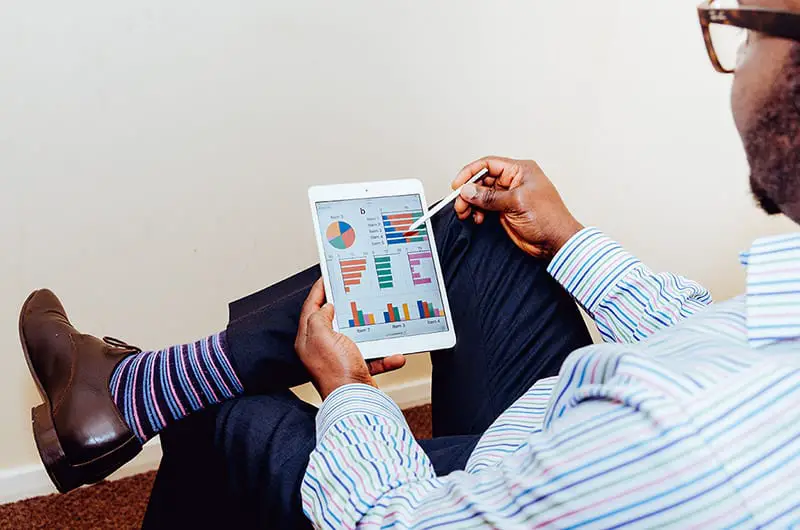 Quick and exponential growth is certainly the dream of many marketers and businessmen, yet it's obviously easier said than done. Achieving scalability can be very, very hard and expensive, and it's even harder to achieve it quickly.
However, if you know the right tactics, achieving fast growth in sales revenue is actually possible, and in this guide, we will discuss seven of these highly effective growth-hack tactics.
Without further ado, let us begin.
1. Truly Understanding Your Competition
No matter how good your product or service is, you will always have competition. Even a totally game-changing product will always have resistance from those who are sticking to older technologies, and these old products are your competitors.
With that being said, truly knowing your competition, and how to perform better than them is very important if you want to achieve growth. You need to plan your revenue strategy accordingly.
Analyze every aspect of your competitors: their strengths, weaknesses, and find opportunities. What are their approaches to advertising? What types of content are they publishing? Are they targeting the same target customers as yours?
Thankfully, now there are many available tools that can help you in this process to analyze various aspects of your competitors' strategies.
Find out your competition's effective tactics and strategies, and you can either emulate them or outsmart/outperform them.
2. Sales/Marketing Funnel Strategy
You can't achieve growth quickly without having a functioning marketing/sales funnel strategy. In essence, a sales funnel strategy is an automated marketing process covering all the different stages of the buyer's journey. So, it will be an all-in-one automated process covering lead generation to lead nurturing to conversion.
Having a proper marketing funnel strategy can improve your scalability, and thus accelerate your growth. Admittedly, setting up a sales funnel can be time-consuming and difficult, but it will be worth all the investments in the long run. Using an evergreen funnel is a very rewarding experience once set up.
The key to a proper marketing funnel strategy is trial and error. Simulate and evaluate several funnel models according to your audience's needs and behavior, and design a proper one to achieve quick growth.
3. Growing Your Email List
Email is still one of, if not the most effective marketing channels out there even with all the newer technologies, channels, and platforms. Most customers simply prefer getting emails for promotional messages, and so it is still very effective in communicating your marketing materials.
So, when you have more email addresses, it will directly translate to more leads, which in turn will translate to more conversions.
Yet, how can we get more email addresses? First, we can offer something valuable to the prospects in exchange for their address (free-trial offer, ebook, white paper, etc.). Second, we can purchase email databases from third-party vendors.
However, purchased and rented email lists generally won't perform as well as your 'earned' ones. Monitor your earned list and purchased lists separately, and keep experimenting with several purchased lists to track their performances.
4. Upsell and Cross-Sell: Maximizing New Opportunities
Upselling is selling a more premium/upgraded version of the current product while cross-selling is selling other, usually complementary products. Both are essential in achieving faster revenue growth.
However, how can we effectively utilize upselling and cross-selling? The answer is to better understand your audience: their behavior, problems, and needs. The better you know what your audience need and want, the better we can provide value to them.
Also, we can find new opportunities with competitive analysis. By analyzing their marketing campaigns, tactics, and how they utilize various marketing channels, we can emulate their strategies or find gaps to outsmart them.
Analyze your distribution channels, various markets, and even other industries and niches. They might offer some ideas for new opportunities.
5. Lead Nurturing Automation
Both the short and long sales cycles present their own difficulties regarding lead qualification and lead nurturing processes.
In a short sales cycle, if we put too much focus nurturing the wrong leads, we can simply miss out on the qualified ones. In short, we don't have the luxury of time. On the other hand, in a long sales cycle, the process of nurturing leads can be arduous and time-consuming.
So, by automating the lead nurturing (and qualification) process, we can scale quickly and accelerate revenue growth by focusing on prospects with the highest chance of conversions. We can use marketing automation tools that also provide CRM features to achieve this feat. For example, Infusionsoft, HubSpot, and ActiveCampaign all provide pretty advanced CRM systems.
There are also other benefits of using these integrated automation tools: you can monitor and control various marketing campaigns and channels in just one interface. Check out this list by Marketing Unfolded listing some of the best marketing automation tools available.
6. Content Leveraging
While content marketing is effective in virtually all stages of the marketing funnel from lead generation, lead nurturing, to the actual purchase conversion, developing high-quality content pieces can be expensive and time-consuming. So, by recycling and reusing our content pieces, or leveraging them, we can generate results quicker and cheaper.
Leveraging content is using your content pieces in different forms and ways, so you can maximize the ROI from each content. You can transform textual content pieces into an infographic, podcast, or even video. You can also create a more in-depth version of the written content in the form of ebook or white paper.
The main benefit of leveraging content is obviously to maximize cost-efficiency and maximize reach. However, we can also find cases where content pieces that were not so effective in the original form will be more effective in the new, leveraged form. For example, written content that is not performing so well can perform better as a video.
7. Customer Loyalty Program
The thing is, acquiring new customers can be significantly more expensive than maintaining existing ones. Studies even suggested that it can cost 300% more money to acquire a new customer compared to encouraging an existing customer to make another purchase.
So, this is where the importance of having a proper customer loyalty program comes in. By maximizing customer retention, you can get a higher revenue with lower costs, essentially maximizing your profit margin in the long run.
The secret of a successful customer loyalty program is your incentive: it should be interesting enough to attract existing customers but should be cost-efficient for the sake of profits. So, you will need to find the right balance according to your available budget and customer behavior among other factors.
Bottom Line
These seven marketing tactics we have shared above are not the only available ones in achieving high and fast growth. However, they are certainly among the most effective available. If you want to grow your SaaS or software company you can check 6 steps to a complete marketing strategy for SaaS companies post.
However, the key to achieving revenue growth is to target the ideal audience, and truly understand this audience so you can address their needs and issues. This way, you can maximize customer retention, growing your revenue and profit in the process.
You may also like: Lead Nurturing: The What, Why and How
Image source: Pexels.com