Click here to get this post in PDF
At the end of the day, all real estate agents are salespeople, and as a salesperson, the core skill you need to learn is how to sell. The one skill you need to sharpen is how to convince the customer. To be a successful real estate agent, you need to make sure that you are successfully closing your real estate listing appointments and sales and deal negotiations on behalf of your seller. Now, we usually come across a fair amount of advice on how to become an agent or details about the practical aspects of the profession.
However, when it comes to sales in real estate, it is more of a trial and error method that most professionals tend to follow. But what if we gave you a list of effective closing techniques that you can practice starting immediately? 
In simple terms, closing means that you have finished your active part, and now it is the other party's turn to act. For example, you have obtained a seller lead, met them as potential, and now are trying to get them to be your client, and this is what you are trying to close. 
As an agent, you may have only limited time to convince a prospect to agree to the deal you are offering, whether convincing a seller lead to sign the listing agreement or persuading potential buyers and their buyer's agents. As the listing agent, you are constantly in a selling mode. So it makes sense to understand this process and be prepared with techniques for closing to have sales success.
A. Key Real Estate Closing Techniques
If you are a real estate agent and are looking for tips on how to close a deal successfully, then this article is for you. We have put together a list of the most effective way to get your prospects to say yes and close the deal. 
1. Sharp Angle Closing
Many times it happens that almost all of the aspects of the listing appointment have been gone over. For example, you have almost clinched the deal, but your client asks you for a slight price reduction of some sort at the last minute. In such cases, you can try the sharp angle close. If you agree to their request, then say yes and immediately ask them if they are willing to sign the deal today.
Why This Works?
Your client is almost onboard and is looking for last-minute benefits. They ask this expecting you to say no or delay the issue, but by saying yes, you have now put them in charge of making a decision. As you have agreed to their request, the chances are high that they will agree to yours.
2. Act Now Or Never Closing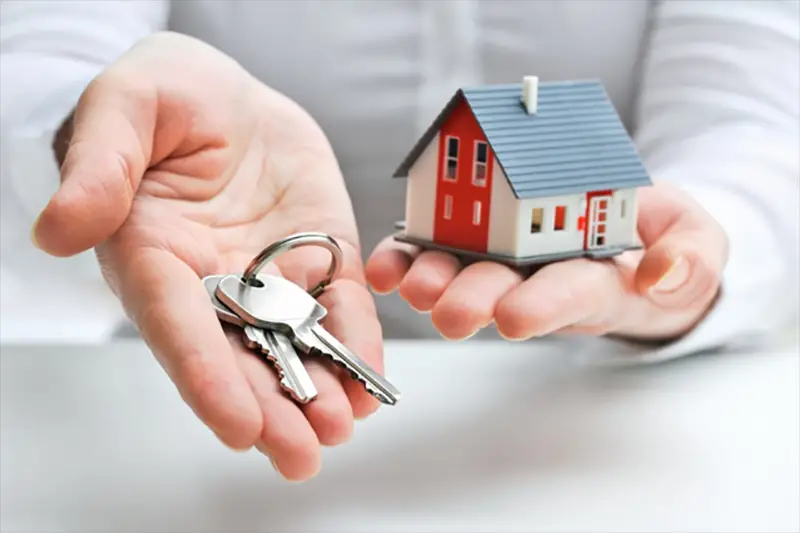 This closing technique is favored by almost all the real estate agents that we spoke to. In this, you create a sense of urgency by telling your clients that the market is in their favor and if they start the process today, their home could be sold at the earliest. However, if they delay, they might miss out on good offers for their home. Similarly, when you meet all the prospects and their buyer's agents, you can tell them that the current deal is available for only a short time. The property may not be available at this price if the deal is delayed or another buyer is about to sign.
Why This Works?
This technique is most effective in cases where the other party has almost made up their mind but is still hesitating without a particular reason. This is common in the real estate business as selling or buying is a big commitment. Due to the sense of urgency, they overcome this feeling and realize that they wish to proceed and agree to the deal you are offering.
3. Summary Closing
In this sales technique, as the name suggests, an agent would give a summary of all the advantages of the home and how they plan to market this house if they get the listing. They very clearly state how the seller would benefit from this opportunity by opting to work with them.
Why This Works?
A property deal is fairly long and a seller is so busy focusing on getting a good deal that at times they forget all the benefits of working with a seller's agent. By summarizing those, you are getting them to a point where the only logical decision is to go ahead and sign. You can close and increase your rate of successful converting listing appointments with this simple technique.
4. Ask Questions Closing
In this closing technique, what you basically do is ask questions to the seller. In this, you ask them about what they like. Find out what, if any, issues are in their current home and how a new property could be better than it. It is a way of verifying whether they have been convinced or not without letting them say an outright no. If they have any objections, they can discuss them with you. 
Why This Works?
Most clients do not wish to say no, but if they are pushed into a corner, they might end up walking away from the deal. In this technique, even if they are not satisfied with some aspect, it is merely their opinion. You are still working with them on finding a good deal. 
5. Walk The Walk Closing
In this technique, you basically take your prospective seller on one final walk around the house. As you go, you keep on highlighting the special aspects of their home and how it benefits them as a seller as there would be many people wanting their property. For instance, remind them how the small bedroom can potentially be a nursery and how you would highlight it during the staging of their home to appeal to those who are planning to add to their family, or how you would present the basement as the perfect family den at the open house. 
Why This Works?
You are basically making the seller feel that you really understand their property and its potential. By letting them visualize how much hard work you would put in while representing them, you are giving them a reason to commit to the process of selling. It lets both you and the home seller win, without any pressure.
B. Tips For Successfully Closing Sales Deals
Now that we have covered some of the sales techniques that help you get your home seller the desired deal, let us go through some methods that will help you land the sale a number of times.
1. Believe In Your Abilities
As a salesperson, you are expected to be confident and sure of the deal. Your client is looking at you to feel reassured that you are offering them something that will clearly benefit them. Deals are closed when your prospect feels you are the best in the business.
2. Let The Customer Have The Power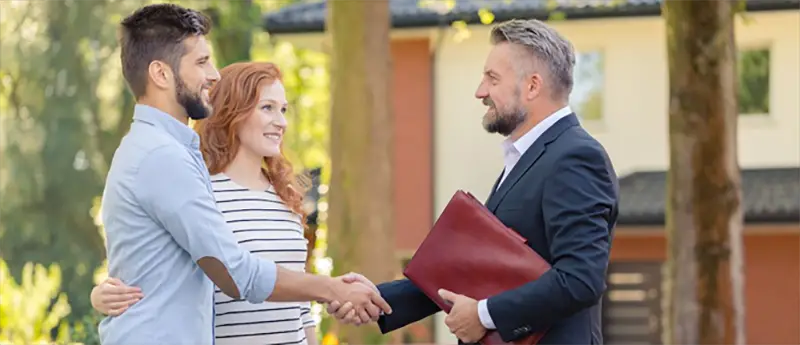 The idea is to let your prospect take any key decision at their pace. Make them feel as if everything is their choice. Most clients expect the agents to bombard them with too much information and push them forward. Instead, be the first salesperson they are dealing with who is ready to give them time.
3. Stay In Contact With Your Prospect
There are many factors that a seller is thinking over. Do not give up on a deal because the prospect did not show that much interest during the listing appointment. Address their concerns. Try to stay in touch with the prospect. You would have to be patient with the process.
Now that you have your closing skills down, you will need an attractive real estate platform to attract real estate seller leads to use your closing skills. We have reviewed several real estate websites that focus on real estate seller leads and found Dorrmat to be our favorite website. 
Summary
Any real estate agent must perfect the art of sales. Convincing a buyer's agent or a seller depends on the persuasive skills you have. To close appointments, it is vital to address the concerns a prospect has. Similarly, you must answer any property-related questions in an effective manner when representing the seller during the home sale. This article will help you become successful in all of your real estate deals.
You may also like: Tips for Improving Your Real Estate Sales