Click here to get this post in PDF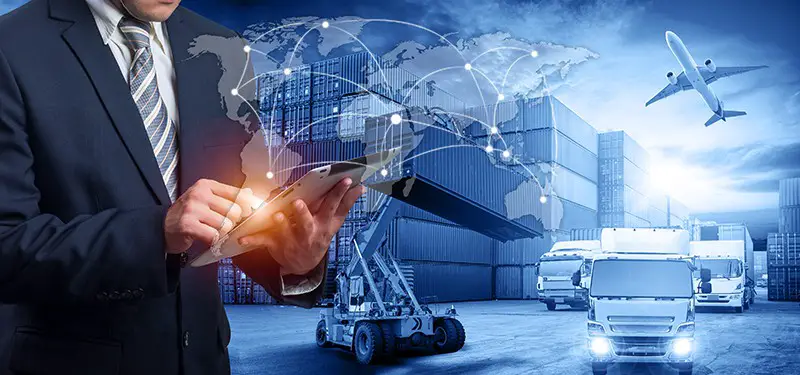 COVID-19 seemed to sneak up on the world, catching consumers and businesses alike totally unawares. As scientists raced to understand the mysterious disease that was killing people and as the lives of men, women and children all over the world changed radically overnight, small businesses and large manufacturers also suffered. Among its many other stunning impacts, COVID-19 opened electronics manufacturers' eyes to some very startling realities.
THE PERILS OF SINGLE SOURCING
Whether you are talking about protective face shields or the raw materials and components that go into smartphones and consumer electronics, the coronavirus quickly made one fact clear: Supply chains were too often relying on just one or two endpoints. In this case, the majority were located in China in the epicenter of the virus. When those raw materials and components suppliers slowed down drastically or closed altogether while their homeland fought to contain the virus, the entire supply chain experienced paralysis and disruption. The consequences were both harsh and immediate, with consumers ultimately unable to buy the goods they wanted at any price.
VULNERABILITIES FROM JUST IN TIME PRODUCTION
In recent years, many cost-conscious electronics producers focused on efficiency and economics. Instead of stockpiling inventory, they ordered only what they needed, generally from those single-source Chinese suppliers. While this decision reduced the need for expensive warehouses and increased efficiency in the short term, it left companies highly susceptible when those sources were disrupted by the pandemic.
LACK OF SUPPLY CHAIN INSIGHTS
When the supply network is functioning smoothly and is not compromised by outside sources of disruption such as global pandemics, price wars, terrorist attacks, or natural disasters, companies have a tendency to become complacent. One of the most significant but correctable mistakes that a business can be guilty of is failing to thoroughly map its supply chain. Although this investigative process can be long – sometimes requiring over a year of study – as well as expensive, it provides invaluable insights. Mapping involves tracing every link in the supply chain to its source. For large-scale electronics manufacturers, this is no small undertaking.
Upon completing the job, however, the enterprise will have in hand usable intelligence relating to the strengths and weaknesses of all elements in the supply network, including the governmental and regulatory constraints that require attention and can lead to disruptions in and of themselves.
THE NEED FOR RESILIENCE PLANNING
The quest for agility is all the rage among corporations during these difficult times. Possessing the ability to pivot quickly in the midst of disruption or disaster is ultimately what separates the successful from the failed. Companies intent on cultivating this adaptability and nimbleness must work actively to create it. Potential areas of focus are supply chain diversification and transparency, regular mapping, the conducting of self-assessments and internal audits, and actively working to create redundant sources of materials and components. With these strategies in place, manufacturers will find themselves better equipped to meet the next difficult challenge that comes along.
Even long after the coronavirus is relegated to the history books, business analysts are likely to look back on it as a watershed moment. After all, it forever altered the way manufacturers obtained their materials and interacted with the many various links in their supply chains. Although the virus itself will probably be significantly minimized or eradicated altogether at some point in the future, the lessons it taught will remain.
Also read: How to Maintain Supply Chains During Economic Uncertainty
Image source: Shutterstock.com