Click here to get this post in PDF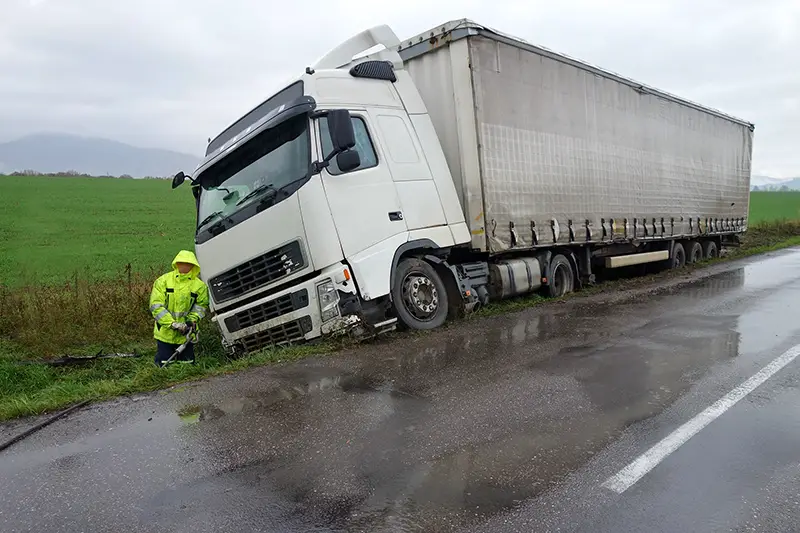 Over 150 trucks get into road accidents every year in the Empire State of the South. Whether you yourself are a truck owner and/or driver, have been in a truck accident, or are wanting to be more informed about truck accidents and claims, do read on. 
Below is a verified guide about road mishaps in Georgia and why it is important to be aware of the different types of truck accidents. Renowned and professional licensed truck accident lawyers in the state, along with expert truck driving consultants have given their two-cents about truck accidents. 
The Definition Of A "Truck" 
According to global vehicular and/or legal standards when it comes to road safety, a "truck" is classified as a heavy motor vehicle that is utilised for the purpose of transporting cargo, from goods to materials, and more. 
These large carriers can be easily differentiated from "regular" vehicles because of their size, the number and/or dimensions of their corresponding wheels, power, and configuration. In fact, for the latter, trucks are distinct to themselves in that specialized machines are required in mounting cargo on and off them. 
They come in a variety of designs and purposes as well. The description of heavy trucks range from dump trucks, garbage trucks, concrete transport trucks, tank trucks, log carriers, to refrigerator trucks, the list goes on. 
Who Is Liable In A Truck Accident? 
Georgia Auto Law has an "at-fault state", the government of Georgia has declared that residents, along with visitors who happened to be in the state at the time of the accident, if they themselves are the cause of it, are directly and immediately deemed "liable". 
In other words, the driver of the truck that hit you is the person who shall be held responsible. This changes only if the driver is behind the wheel on-the-job, which, in truth, is often the case of such highway disasters. 
These cases will point liability to the trucking company. 
However, it is wisest to be prepared for scenarios wherein the trucking company will evade and avoid taking responsibility for and fulfilling their obligation concerning compensation. That's not to say that all trucking companies react in this manner. But we are giving you a head's up that some of them may argue for any rules that the driver may have broken prior to and during the accident, as an approach to washing their hands clean.
Regardless of their plea, trucking companies should not be given the room to circumvent the accusation. And it is because of this very reason that you need to find a lawyer to represent you in the matter. 
Main Types Of Trucking Accidents 
1. Brake Failure 
Here is a common cause in many accidents on the roads of Georgia. Brake failure may not always be the fault of the driver, as it's almost always due to faulty wiring, wear and tear of the brake pads, brake booster breakdown, braking system instability, etc. 
The FMCSA (Federal Motor Carrier Safety Act) clearly states that truck inspections are to be carried on a daily basis. At the same time, the truck company is to follow protocol in conducting regular maintenance checks on their vehicles before they are sent out. 
2. Jackknife 
When a driver rapid-brakes while the vehicle is accelerating and/or is coasting onward, the act will most likely cause the trailer to sway to either side. This occurrence is referred to as jackknifing. The angle and position of both the tracker, cab, and trailer are what instigate this kind of truck accident. 
a. Speed 
Statistics show that an increment of 10mph on top of the real-time speed limit increases the possibility of jackknifing by 49%. 
b. Weather And Wet Roads 
Roads that are slippery as a result of bad weather conditions fill up 3.22% of truck accidents. 
c. Curved Paths
It has been reviewed that the odds of jackknife mishaps on curved pathways is 86% higher than on straight routes. 
d. Truck Length 
If 10% of a truck's actual length is added to its original measurement (i.e. trailers, etc.), then the vehicle becomes closer to the risk of jackknifing by 14%. 
3. Rear-End Accidents 
When you drive behind trucks that lug heavy-weighted cargo, you must constantly remember to never drive too close. Try not to speed up or be distracted as you cruise along. And try to avoid unnecessary lane changes. 
This is because when accidents do take place, it is the vehicle at the stern of the truck that receives the brunt of the damage. The weight of commercial trucks' cargo is enough to wreak lethal havoc to the car/s driving behind them. 
4. T-Bone Collision 
The phrase is taken from when a truck crashes onto the side of a vehicle, head-on, like a "T". Collisions from the front or rear indirectly provide a form of protection for the victim via bumpers, and engine or storage compartments. 
In contrast, wrecks from the side are more life-threatening as there is virtually nothing except a piece of metal frame (car door) in between the truck and the driver (victim). 
T-bone collisions may stem from faulty braking systems, driving while intoxicated, to coursing through forward on a red light. 
Other accidents include, but are not limited to: 
truck rollovers
underride accidents (sudden braking in that smaller cars collide with the underside of the truck)
lost load due to nonsecure heavy-weighted cargo
a flat or a tire blowout, box and flatbed truck accidents
wide-turn accidents (veering to one side right before turning to the other, which, is not allowed in the FMCSA guide)
Our Conclusion 
It is vital that you understand the cause of the truck accident not only for you to be wary of trucks when you are on the road, but also so that you can have a better understanding of the root causes of truck accidents. 
Though, as we have mentioned, hiring a truck accident lawyer will definitely work to your benefits, searching for proof of liability (i.e. knowing about the kind of truck accident that occurred and what caused it) will bring you a step closer to successfully filing a claim, with the aid of your lawyer. 
You may also like: What Are The Do's and Don'ts When Filing for Personal Injury Claim?
Image Source: Shutterstock.com