Click here to get this post in PDF
Almost every business these days should have a lawyer on their team to help with a number of legal complications and issues that can arise. While it's understandable that you want to minimise costs and run a relatively small team at first, you're going to end up in a situation sooner or later where you have to hire a legal expert.
As such, it's best to learn a bit more about business lawyers and why businesses need to hire them so that you have a better idea for the future of your business.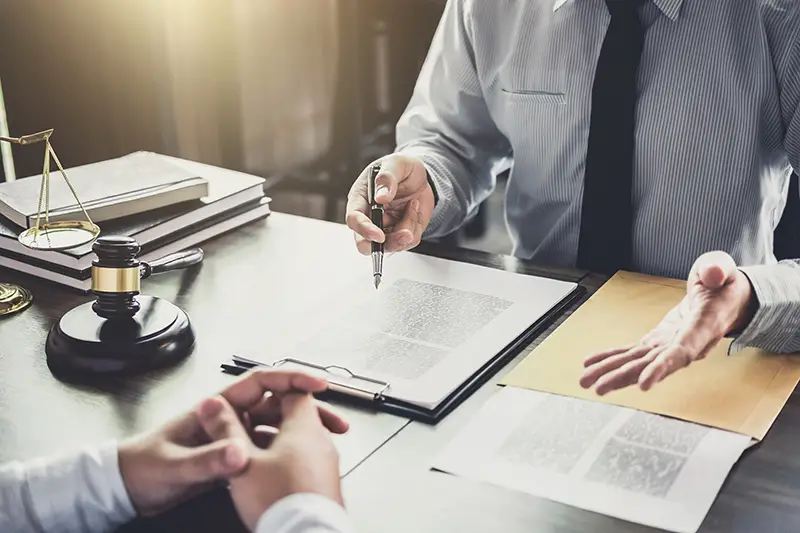 Lawyers ensure that all of your contracts and agreements are correctly managed
One of the most common legal professionals you'll hire is an employment lawyer. These are experts that understand how to create employment contracts and will often mediate disputes or issues between employees and employers. In most cases, they represent their clients against their employers, but an employment lawyer can often be useful when forming large and complicated contracts that you might use for hiring freelancers or outsourcing work.
For example, you might need to seek legal advice in the event that one of your freelancers breaks a non-disclosure agreement about your product. They might leak information that should be a punishable action, and your employment lawyer will be able to form a contract that has clauses in it that will punish people that leak your company secrets.
Lawyers can refer you to other lawyers to take care of different issues
There are reputable legal offices such as Ellisons Solicitors that can handle a wide array of legal complications. However, in the event that they aren't capable of offering you a particular service, they may refer you to another legal expert. This is because lawyers tend to build networks of services so that they can cover for each other's weaknesses.
There may occasionally be cases where a lawyer can't help you with a specific problem. For instance, perhaps the team of lawyers that you're speaking to don't have much experience with copyright law, hence they'll put you in touch with someone that does know about that particular subject. Since there are so many different branches of law, getting to know a lawyer and their connections can help you cover all of your bases.
Lawyers can both protect your business and help you overcome lawsuits
Lawyers are essential for not just overcoming lawsuits; they can also protect your business. When your business is threatened with legal action, people are a lot less likely to pursue further action if you have a lawyer. People rarely want to enter a legal battle, especially if they know that you're not completely in the wrong and that you have a good chance of winning the dispute.
Operating a business can also mean running into legal pitfalls and potential problems with customers. New business owners are prone to encountering these issues and it's best to have a lawyer at your side to protect you from the mistakes that you're bound to make.
You may also like: Why Legal Advice Is Crucial For Every Small Business In 2021 & Beyond
Image source: Dreamstime.com