Click here to get this post in PDF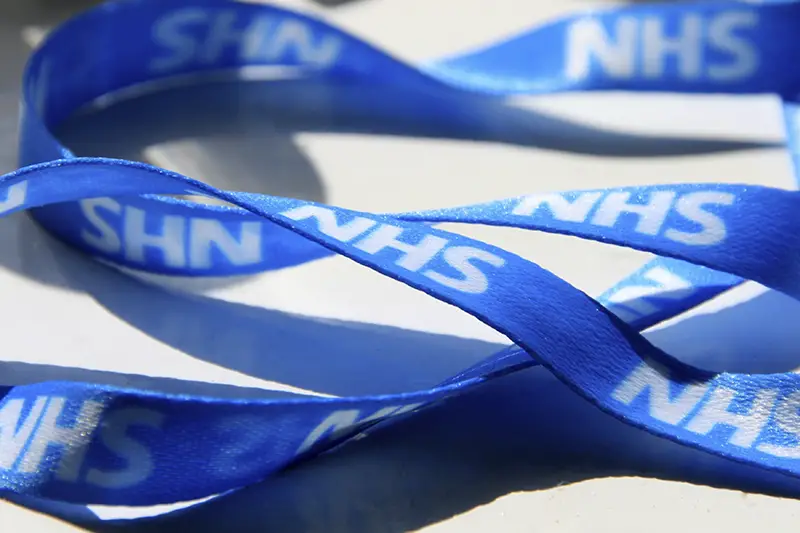 When it comes to thinking outside the box with marketing, promotional neck lanyards are a must. They are an office staple, worn in businesses worldwide, and come with many easy marketing tactics you can employ to be more seen in your particular industry. 
Your branding will hang around people's necks as they move from place to place, like your own walking billboard. If done right, everyone passing by or in the vicinity will look at your brand name, logo, or product/service. 
Portable, attractive and functional, look at why you should invest in promotional lanyards today. 
The Advantages of Promotional Lanyards
When it comes to choosing promotional lanyards, there are many benefits to your business, and they are the following: 
Enhance Networking Opportunities
Selecting a promotional lanyard for your business is essential in telling various people about your business. That is, well-designed lanyards can be very appealing to many people. 
If you are at a trade exhibition or at a conference, your promotional lanyard will inform people more about your services. Therefore, by choosing a well-designed lanyard for your business, you will enjoy the benefit of enhancing network opportunities.  
Affordable Business Marketing Tool
The cost of producing promotional lanyards is cheap as compared to other sources of advertising such as radio, television, online ads and more. 
The ability to order in bulk means you can keep your lanyard purchases on the cheaper sides. This means that promotional lanyards are absolutely an affordable choice for business owners. 
Some of the lanyards that you can order for your business advertising can be used by security, salespeople, staff, and many more. For instance, when your staff head out of the office to have a meeting, or just grab lunch, they'll be showing off your businesses. 
Grow Customer Loyalty
When it comes to retaining customers and increasing customer loyalty, a lanyard might be the key to success. This is based on the fact that if you give the customer a well-designed lanyard, they are more likely to remember you. By remembering you, and having your brand as a part of their daily life, they're more likely to trust you too. 
Therefore, when you provide a customer with a promotional lanyard that is well-designed and durable, it will help the customer build loyalty and motivate them to buy more from you and your business.
Increases Brand Identity 
The act of making the right brand identity for your business is essential for any business. 
To any brand, great brand identity will help you stand out from the competition. The more you create a big, reputable name for your business, the more loyal customers you will have. 
 Some things to keep in mind when designing promotional lanyards to help you stand out from the competition are logo design, colours, tagline and more. Make sure employees wear lanyards to create a uniform that helps your business stand out clearly and attract more customers. 
Additionally, by choosing a unique design for your lanyard, you can help your employees demonstrate good teamwork. Some other benefits of promotional lanyards like improved sales while also being practical and fashionable at the same time. 
Look More Professional
When you decide to invest in promotional lanyards, you are on track to making your business look more professional.
There is a difference between companies that have custom-printed promotional lanyards and those that don't. This is because customers will prefer a business that looks more professional. For example, if you are going to a trade show, choose a good lanyard designer to look more professional, and make an impression. 
Make it Easy and Choose Simply Merchandise 
Simply Merchandise is your go-to promotional product and merchandise megastore for Australian businesses. You can check out their products here – https://www.simplyaust.com.au/promotional-coffee-mugs-cups
Trusted in the market for over 25 years, they have supplied gifts, branded clothing, merchandise and promotional product solutions for the biggest companies all over Australia. 
They offer fantastic, printed lanyards, fully personalised and custom branded to suit your needs. Made from quality materials, and designed to be cost-effective, bought in bulk and kept for years, choose Simply Merchandise for your next promotional lanyard purchase. 
You may also like: 5 Reasons Coffee Mugs Make A Great Promotional Item
Image source: Rawpixel.com