Click here to get this post in PDF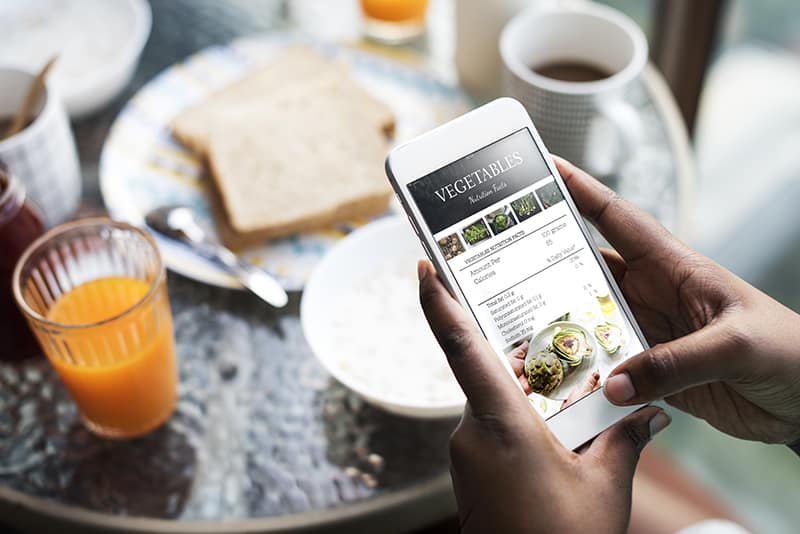 Are you planning to put up your own restaurant? Do you want to stay on trend while serving your customers? How do you keep up with the times?
When you are running a food service business – whether it's a catering company, a cafeteria, or a restaurant – being online and going digital can bring forth a basket of benefits.
Online and On Point
To keep up with a rapidly evolving world, you need to be aware of the latest technological trends so that you can maximize it to your advantage. Securing the services of a reliable IT solutions company can be a valuable step in ensuring that your foodservice business is aligned with the times.
Now, more than ever, a lot of people rely on technology to make their lives easier. Modern technological advancements in various fields have seeped into the very fabric of human life. It has enabled industries to develop and flourish, facilitating a domino effect and influencing how society works nowadays.
The foodservice industry is one such environment where the products of modern technology are greatly utilized. Information technology systems have become critical components in the running of the business as well as in enhancing products, services, and customer satisfaction efforts, among others.
An efficient restaurant management system, for example, can effectively streamline operations and provide food service entrepreneurs much flexibility and creativity in running their businesses. If you are also in the foodservice industry, here are some other IT solutions that you can avail yourself of to make your venture more manageable and successful:
1. Optimize Your Office
One of the foremost steps that you make when you're putting up your restaurant, bistro, or any other foodservice business is to future-proof your office. This includes ensuring that your operational systems and processes are supported by a strong and able IT infrastructure.
Whether you are building a new office building or moving to your new headquarters, call a reputable IT company to help you secure trade licenses and other paperwork. More importantly, you can ask for their assistance in fitting-out your offices with the right IT support system. They can help you install your computers, cables, telephones, and servers in the most strategic way possible. These are all cleverly thought out so your desks and cubicles are properly set-up and connected.
Such a service will especially be helpful for businesses that offer food deliveries or has a call center management facility in place. IT solutions will help you optimize your systems to deliver quick and quality service.
2. Step Up Your IT System
Once you have moved into your IT-optimized office, then you should also make sure that your servers and systems are updated.
Just like you have waiters in your restaurants, your office server is also something that will bring you your orders. It helps manage and supply data that you requested and shoots it straight to your workstation. If your server is not up-to-date, then it can spell disaster for your enterprise. IT experts can help you find a sturdy server, install it, and even securely transfer your data – all outside of work hours so you can still conduct business as usual.
The same can be said with your computer hardware and software systems. If it is not upgraded or updated, then it can mean slower response or lag in performance. You should have your laptops or desktops checked and upgraded to powerhouse workstations by IT specialists.
3. Store on the Cloud
A lot of restaurant or foodservice businesses nowadays use modern technology in their operations. From digital inventory management, kitchen display systems, and employee timesheets to point-of-sale management systems, table management, and digital menus, technology has made it possible for a lot of tasks to be simplified. Most of these applications and systems can be accessed online which makes it easier for all stakeholders to create, share, and access data.
To take better advantage of cloud computing services, you should ask a reputable IT company to provide you with a private cloud or email hosting. You can also benefit from their experience and expertise when you ask them to help you set up virtual workstations. Doing so will enable you and your team to easily do your work via the Cloud.
These IT services can be very helpful when you are a highly mobile entrepreneur. For example, you can check your employee attendance and productivity through the cloud while you are away on business. You can also attend to inventory management even if you're at home. Similarly, it can be very helpful when you are overseeing several branches. A change in the menu from the main branch can easily and conveniently be cascade to other branches using the cloud.
Digital Does IT
When all the world is turning to IT and other modern technological innovations, you should make sure that your foodservice empire is also in the game.
 Not only will you look cool to your customers, but the efficiency that all these IT solutions give you will enable you to serve enhanced customer experiences. By investing in up-to-the-minute IT systems, you and your team will surely find it easier and more enjoyable to cook up programs that will delight your patrons.
About the author:
Sharon Mallorca is the Sales Manager at Create IT in Dubai. Established by innovative digital agency Create Media Group, Create IT has rapidly become the Middle East's leading IT Support and IT Solutions company, providing the highest quality IT support and services to a growing portfolio of global brands.
You may also like: Why Managed IT Services Are Beneficial for Small Businesses