Click here to get this post in PDF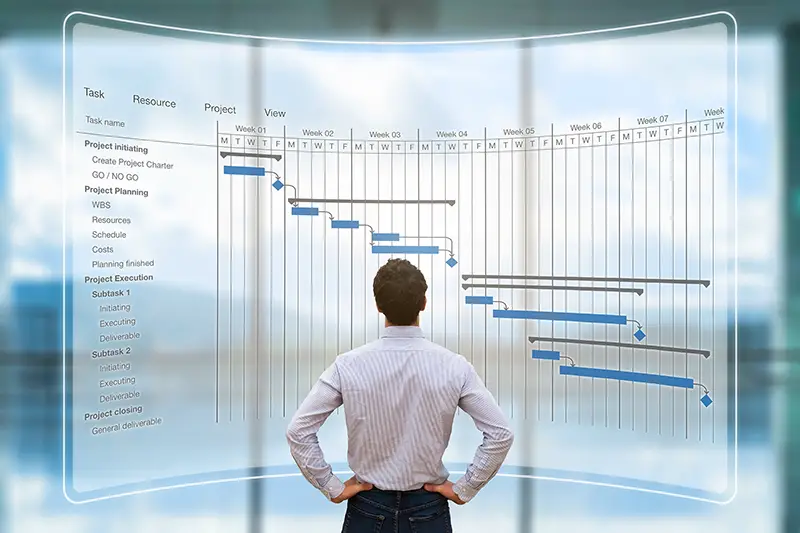 Today's marketers handle the LinkedIn accounts of their companies, create campaigns, and grow their audience. Automation tools like Dripify and Octopus CRM help marketers automate and streamline their work and engage with thousands of connections. Plus, it enables users to automate time-consuming tasks on the platform and handle the maintenance of profiles.   
These automation tools also give marketers more time to focus on core tasks and put time-consuming tasks on autopilot. However, with plenty of automation tools available, it becomes challenging for marketers to choose one for their campaigns. This post shares a detailed comparison of popular LinkedIn automation tools – Octopus CRM vs. Dripify.   
Octopus CRM vs. Dripify: An overview  
Octopus CRM and Dripify are two of the most commonly used LinkedIn automation tools. LinkedIn has evolved from a simple platform for connecting with other professionals to a global social media hub for businesses, entrepreneurs, and corporations looking to hire the world's best talent. Therefore, it is not surprising how many tools and software are created for this platform. Let's start with Octopus CRM autopilot for LinkedIn. 
Octopus CRM Pros and Cons  
Octopus CRM LinkedIn automation tool is specially made for marketing professionals. It makes prospecting easier and more effective for marketers. To automate tedious manual tasks, you can use Octopus CRM for outreach and lead generation on LinkedIn. This is a highly effective tool, especially for B2B marketers. You can automate almost all the tasks you want for lead generation on LinkedIn. Let's have a look at the pros of Octopus CRM: 
Easy to Use  
Octopus CRM is a chrome extension that makes it easy for users to link their LinkedIn accounts. In addition, users can send linked contacts to the CRM directly with the extension, making it really simple and convenient for lead generation.   
Improved Efficiency  
The ease of using automation tools allows you to work faster and perform more tasks in less time. You don't need to spend hours navigating LinkedIn profiles and sending connection requests. Instead, octopus CRM can do it on autopilot.  
Excellent Customer Support  
The customer support staff at Octopus CRM is always willing to assist and give you all the instructions you require to begin using Octopus CRM successfully.   
Tutorials Available  
They also offer plenty of helpful materials to learn more about Octopus CRM and how to utilize it.  
Automated requests for connections  
Your chances of receiving opportunities increase as you put out more connection requests.  
Automatic profile tracking 
Octopus CRM tracks LinkedIn profile visits, making it easier for users to discover which businesses are considering hiring them.  
Bulk Messaging  
Bulk texting has made contacting new customers and job candidates for your business simpler and faster. With Octopus CRM, you can automate follow-ups in addition to mass messaging.  
Sales funnel creation  
Sending automated connection requests and receiving no response can be followed up with a thank you message or a follow-up message using Octopus CRM. Your prospecting will be accelerated by using these funnel sequences, which will also increase your chances of closing more leads.  
Activity management  
You may monitor your LinkedIn performance with Octopus CRM. You will receive notifications if the system notices unusual activity on LinkedIn. By doing this, you can avoid being blocked for engaging in spam.  
So, these were the advantages that Octopus CRM offers. Here are some of its cons:
Limited Editing flexibility  
The prospect labeling and pipeline editing options are not up to the mark in Octopus CRM.  
Incomplete Training videos  
The training videos of Octopus CRM do not offer complete training and cover only the basics. Moreover, there are no tutorials to help users take full advantage of all the features offered by the tool.   
Lack of filtering options  
There is no filtering option available in Octopus CRM for the previously uploaded lists to the program.  
Automation Flow  
Last but not least, describing the automation's overall flow can be challenging and problematic for new users.  
Dripify Pros and Cons 
Dripify is a cloud-based most advanced LinkedIn automation tool on the market. It enables you to select the ideal automated LinkedIn actions, delays, and situations to produce LinkedIn prospecting programs. Let's have a look at the pros of Dripify:
Make campaigns on LinkedIn
Increase your audience participation, lead generation, and revenue with Dripify campaigns that operate automatically!  
Modern analytics  
Dripify's analytics will help you monitor your campaigns like a pro. You may evaluate the success of your campaign and develop a fantastic plan to raise your conversion rates.  
Assign tasks to your team 
You can delegate duties to your team members using Dripify. You can keep an eye on the statistics for your squad in the control panel. You can also assign your teammates positions and rights based on their employment tasks.  
Smart Inbox  
The smart inbox on Dripify makes it simple and quick to respond to leads.  
Import Leads  
Understanding your audience is crucial. You may sort your audience and potential leads with Dripify. They can be linked to your software, and leads can be exported to a CSV file.  
Establish a Sequence  
Select LinkedIn tasks, establish time delays, and add prompts to create a sequence. The delays and sequencing make your marketing efforts look more human than machine-generated since they mirror human behavior.  
Campaign Testing   
Do you want your campaigns to run smoothly? Then, use Dripify's testing tool to evaluate them. You can make a test group, link request notices, and even view message models to determine whether the message model is superior.  
Safety of your account  
The security system of Dripify will always keep your LinkedIn account secure. So, you do not need to worry about the hacking of your account.   
So, these were the advantages that Dripify offers. Here are some of its cons:
Difficult to edit campaigns 
The one drawback of dripify campaigns is that once they've been launched, it can be challenging to change them. You must start afresh after deleting everything you want to modify. 
Poor Customer Support  
The only customer support you can get is through email. Users need to wait for 4 to 6 hours to get a reply from the Dripify support team.    
Expensive   
All of Dripify's impressive features have a price. Unfortunately, when compared to other LinkedIn automated solutions, Dripify is a little expensive.  
Dripify's basic version only offers a few functions.  
If you want to use its features, you must first register. Users who don't want to give out their personal information may be at a disadvantage.  
Why choose Octopus CRM LinkedIn automation?  
Choosing Octopus CRM vs. Dripify is one of the difficult decisions to make. For consumers who are just learning about LinkedIn automation technologies, Octopus CRM is a wonderful alternative because of its straightforward and reasonable pricing structure.  
Although Dripify has a user-friendly interface, its poor navigation frequently leaves users perplexed and lessens its appeal to beginners. However, Octopus CRM offers a clean, simple-to-use layout and good navigation. Although this navigation issue may be subjective, a tool risks losing some users who have just started playing the automation game if navigation is poor.    
Why choose Octopus CRM over Dripify  
Cost-benefit  
Octopus CRM is significantly cheaper than Dripify when it comes to cost. Dripify, on the other hand, is a superior lead generation tool, while Octopus CRM is more of a prospecting platform that also automates basic LinkedIn tasks.  
Octopus CRM's simple and cost-effective pricing structure makes it an attractive Dripify alternative for users just starting to automate LinkedIn. In addition, its low cost makes it suitable for people skeptical of automation but who want to try it for the first time.  
Simple and clean interface  
The platform's clean design and simple controls make it easy for non-technical users. Dripify's user interface is not the most attractive, which may seem subjective. The navigation system is also not good. It's confusing at first. However, they have great tutorials that teach you how to use the platform. This is crucial for consumers who prefer not to send too many email requests.   
Octopus CRM is fast  
Since Octopus CRM is a browser extension, connecting to your LinkedIn account is much easier. The dashboard is also visually appealing, making the report a joy to read. Octopus CRM's user interface is also better because it is easier to use. Blue icons appear clean and clear. All these benefits make it one of the best Dripify alternatives available. 
Conclusion  
Who ultimately wins the game between Octopus CRM and Dripify? New LinkedIn automation tools are released onto the market every year in the LinkedIn automation business, which is still in its infancy. One such product is Octopus CRM, which is ideal for newcomers and small organizations. Additionally, Octopus CRM is the finest option for companies trying to boost sales right now.  
This tool can be quite helpful when you are concerned about expanding your reach and want to produce the most leads that could become your future clients. Overall, Octopus CRM is a very effective and reasonably priced option for LinkedIn automation efficiency.
You may also like: Improve Your IT Services Using Workload Automation
Image source: Shutterstock.com