Click here to get this post in PDF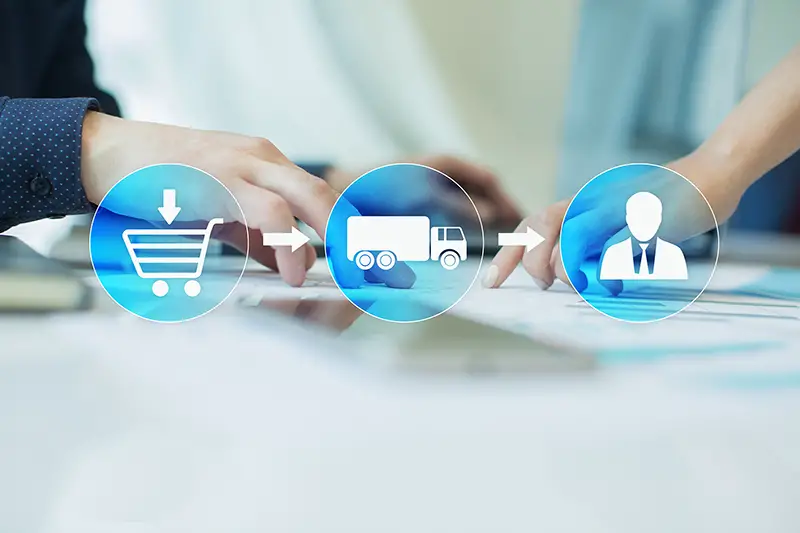 Shipping costs have a significant impact on consumers purchasing patterns. In this highly competitive retail climate, providing your consumers with the best shipping prices is critical. You don't want to walk clients through the entire purchasing process to have them abandon their cart at the end, owing to hefty shipping costs.
Shipping costs are the direct costs of transporting an item from a shelf in your store or warehouse to a consumer's doorstep.
Why it is essential to calculate your shipping costs
When estimating shipping costs, retailers must consider both their budget and the demands of their customers. Charging too little will cut into your margins and is not long-term viable. If you charge too high, you risk losing business to the competition.
Many of your rivals may be providing free delivery or shipping promotions. While you may be tempted to do the same, it's quite probable that they've gone through a comprehensive shipping cost assessment procedure to provide such discounts. It would be preferable if you followed suit.
When you know your shipping prices, you can give a quick shipping quotation at the checkout, which is becoming standard practice among online shoppers. This frequently necessitates effort on the back end, such as setting up shipping costs for every product and entering delivery zones.
However, doing so will foster trust and consumer loyalty, ultimately increasing sales. Transparency about delivery prices is also beneficial for increasing brand loyalty.
Another strategy you can use to reduce cart abandonment is to provide numerous delivery alternatives at different price ranges. It gives clients the impression that they are making decisions and receiving a tailored experience.
Types of shipping you can offer your customers.
There are three types of shipping discounts you may give clients when considering pricing shipping for your business. Each shipping method has pros and cons, and you must decide which is ideal for your company. You can always test one shipping approach and switch strategies if you're looking to save shipping expenses.
Free shipping
Most businesses provide free delivery and for a good reason. Customers appreciate free delivery, which may be an effective method to promote sales. There are two ways you can implement free shipping in your business;
·        Include the delivery cost in the product list price, which may cause the product to be more expensive than other similar products.
·        Reduce profits by absorbing delivery costs.
If you have a huge banner on your website saying, "Free shipping on all orders!" Customers will be willing to spend more if they see that on your website. It also simplifies the checkout procedure.
Flat rate shipping
Flat-rate shipping means charging a single amount for shipment regardless of form, weight, or size. Only when shipping to various countries, will the pricing fluctuate. Customers may buy as much as they like using this approach and pay a flat rate, which you establish as a business. Because it is easy and dependable, it is a favorite choice among small businesses.
It is not the best solution for huge firms with substantial logistics issues. To provide flat-rate delivery, you must first establish the average shipping cost for the entire organization. Then, if your costs grow, you may raise the delivery rates; as they decline, so will the cost to your consumers.
Calculated shipping
Calculated shipping is the most straightforward method of estimating shipping costs. Measure the weight and dimensions of your box to receive a quote. The shipping charge is calculated based on these measures and the customer's location.
The main disadvantage of this approach over the others is that if you have 2,000 packages, you must calculate the pricing for each separately. However, devoting time to this is quite helpful since your consumers will receive a shipping quotation based on the goods they order.
What if you are shipping internationally?
If you're exporting internationally, you must include landed cost, the overall cost of sending a product internationally. These might include:
·        Currency exchange
·        Purchase cost
·        Taxes and duties
·        Transportation charges
·        Any additional expenses
Because of the factors involved, determining landing cost is not always simple. It is also significantly reliant on the exporting country. In certain situations, the expenses of importing a product lie on the customer, but the buyer and supplier can also share them. Any such agreements should be established before delivering products. If you are shipping to Indonesia, check out cara cek ongkir j&t they have compared the shipping fees of different transportation companies.
Infographic created by JYC Trucking, a trucking services company
How to calculate shipping costs for your business
1.   Shipping point and origin
Generally, the further you transport a package, the higher the cost. Shipping zones determine shipping prices in the United States. Companies like, UPS, DHL, FedEx, and USPS utilize these to determine domestic shipping prices.
2.   Package weight and size
The price of shipping a package is determined by its size and weight. Couriers calculate shipping charges in various methods and may provide you with several alternatives. Weight is the most basic technique for estimating transportation costs. Simply weigh the parcel and enter the weight into a shipping calculator to receive the pricing. Some carriers allow you to calculate shipping prices depending on volume. This alternative is less expensive if you have a heavy but smaller package.
Large carriers typically use the dimensional weight of a shipment. This is derived by multiplying the package's length, breadth, and height, yielding the total cubic size. This figure is then split by a rate determined by your negotiated status with the carrier. This strategy considers relatively light packages that take up a lot of room in trucks and containers.
Choosing a carrier
Different carriers offer different pricing and packages, so do your homework before deciding on one. Working with the right carrier or shipping provider for your business saves money in the long term. You may negotiate lower pricing if you have a significant shipping volume.
Finding a shipping carrier that offers solutions with benefits for smaller order quantities is critical for a small business. Free package monitoring, free Saturday deliveries, and low-cost, high-speed delivery may all help a small business stay financially stable while satisfying client needs.
You may also like: Make Sure You Follow These 5 Tips When Reducing Package Shipping Costs
Image source: Shutterstock.com