Click here to get this post in PDF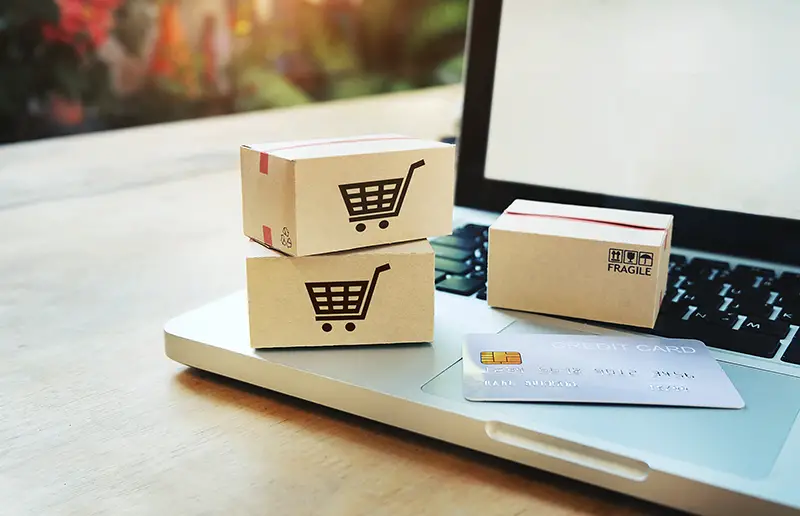 It may be hard to keep package shipping costs low for a small business. Since the pandemic, the demand for parcel shipping has increased and so have the prices. Not to mention that the competition in eCommerce is fierce. It's hard to keep up and maintain low shipping rates for your customers.
Would you like to reduce package shipping costs for your business? Then, all you need is these 5 tips.
1. Choose lighter packaging
When domestic and international package shipping is concerned, the weight of the parcel is the key. The heavier the package, the more you have to pay for sending it. That's why it's important to watch the weight of your parcels. Especially if you're sending items to a faraway region, as in the case of shipping to Ukraine.
You can't do much about the weight of your goods. But you can choose lighter packaging. If you aren't shipping fragile items, use padded envelopes or polyethylene bags instead of boxes. And if you are using corrugated cardboard boxes, make sure to pick those which are the thinnest and lightest.
2. Decrease dimensional weight
Another key aspect in reducing package shipping costs is the dimensional weight or DIM. When using parcel shipping services, it's not only the heaviness of the package that decides the price. The size and the space which it occupies also have an impact on the cost of shipping parcels. 
To decrease DIM, be sure to pick the packaging of the proper size. Avoid using too large boxes. Keep in mind that sometimes it's cheaper to divide the items into several smaller boxes than to ship them in a single big box.
3. Negotiate prices with your carrier
You may be hesitant to open up a debate about the shipping rates with your carrier, if you're a small business. But it's crucial if you wish to reduce prices for package shipping.
Most of domestic and international shipping companies offer discounts for a certain volume of parcels sent. If you can't meet the requirement, try discussing a lower volume. Or try to negotiate cheap shipping to Poland or any other country or region that you're specializing in. In other words, be flexible. Don't be inclined on getting a discount on all of your shipments, if it's not possible.
4. Partner with several shipping companies
Whether you're shipping internationally or domestically, you can choose from a variety of carriers. To lower package shipping costs, don't stick with one shipping company. Explore your options.
It's important to compare the rates offered by different parcel shipping services. Don't forget to look at the perks the carrier is giving. It could be free insurance, cheaper shipping rates to particular countries, or more convenient pick-up options. If you're shipping within your country of origin and abroad, you can partner with one carrier to handle your domestic deliveries and hire another for your international package deliveries.
5. Consider getting fulfillment services
If you feel lost about managing your shipments, you can always partner with third-party logistics to help you. At first glance, it may seem that getting fulfillment services cost more than doing everything yourself. But it's not necessarily true.
Third-party fulfillment services can help you with stocking, packing and shipping your goods. Since they provide services to many businesses, they handle large volumes of parcels. Thus, they can ask for bigger discounts from shipping companies and offer these lower shipping prices for you.
Getting fulfillment services is beneficial for small businesses and those which are just starting out.
Reducing package shipping costs might be challenging. But if you take the steps mentioned above one by one, you're sure to lower your shipping expenses in the long run.
You may also like: 8 Vital Factors That Affect Shipping Costs of eCommerce Businesses
Image source: Shutterstock.com