Click here to get this post in PDF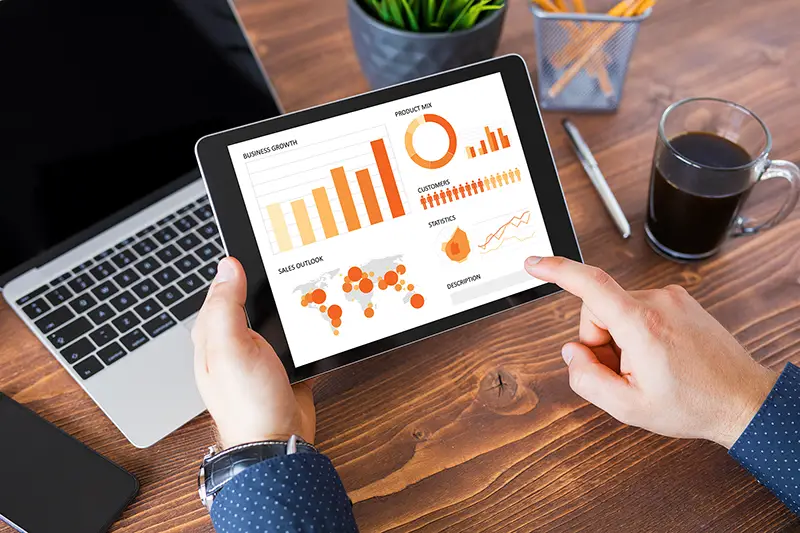 The global data industry is expected to grow to $275 billion by the end of next year, and with that financial growth comes a very high demand for professionals in the data analytics field. Almost every aspect of American life has some form of data analytics team working to increase efficiency. This data driven culture that the United States, and most of the world, has created is growing rapidly, primarily fueled by the almighty dollar. 
Here are a few reasons that getting into this job field is a great career path as the demand continues to grow.
Salary
Big data pays big bucks, and entry-level data analysts can expect to make upwards of $60,000 per year, with just as much room for growth as there is demand for individuals at the entry level. On the upper tier, experienced data analysts often make over six figures, and some of these jobs don't even require a bachelor's degree, just a computer science background and certifications in analytics. 
It's Finally Cool to Be a Computer Nerd
Last year, the Harvard Business Review awarded Data Scientists the title of "the sexiest job of the 21st century," and most people like to be viewed in a positive light. Many of the other reasons on this list give way to the feeling of "coolness" surrounding data science, but the sheer importance of business analytics and what they can help do to change problems in the world at rapid paces is something deserving of high regard and a tip of the hat.
Easy to Move Laterally 
As data science is, indeed, in such high demand, companies are getting creative with filling the positions. From sports, to politics, to news, to economics, and pretty much everything in between, business analytics jobs exist, or at least should. No matter your current job, if your company offers an opportunity to train you to work with analytics, it could mean big opportunities in career advancement. 
Diverse and Interesting Jobs
One of the silver linings of the COVID pandemic was a realization for many corporations that a lot of individuals can perform at high levels from the comfort of their own homes, adding job satisfaction to one side of the coin, and money saved in office space on the other. This win-win is giving data scientist a lot of options to work remotely, and even apply for jobs with companies in other countries whom with they would not have ever applied for without the pandemic opening up HR departments to more remote employees. 
In addition to the remote work opportunities, there are many very interesting jobs surrounding data science, like building sustainable infrastructure after disaster relief, determining which lineup on a basketball team scored the most points over the last 3 seasons, or making a theme park more accessible for the elderly. 
Safety Net
These demanding-yet-rewarding jobs are not going anywhere, and the opportunities to move laterally and try out new things makes data analytics even more appealing to people who may have otherwise viewed data analytics as a job that involves staring at a screen and punching numbers all day. There is a lot of creativity needed to develop more efficient processes based on a given set of data, and the field is going to continue to grow for the foreseeable future.
You may also like: How to Leverage Data Analytics to Fine-Tune Your Business
Image source: Shutterstock.com