Click here to get this post in PDF
There are many reasons your business might undertake a construction project. Perhaps you're undergoing major renovations, building new premises, or you're making repairs to your current location. 
Construction work comes with a significant cost, with the price of labour, materials and a potential loss of business during works all having an impact on your business. Being able to keep the costs as low as possible can help your business avoid overspending, and perhaps even help you save money. 
Want to know how you can save money on construction costs? Here are some suggestions for helping your business stay under budget.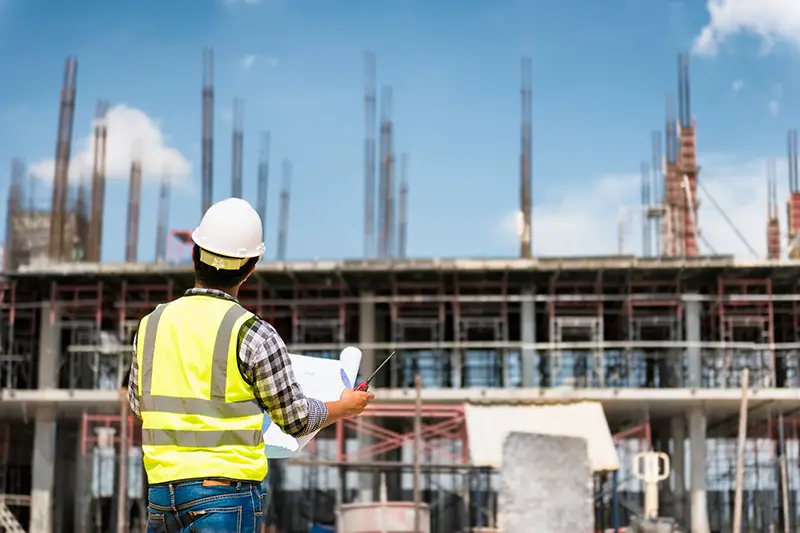 Don't rely on one quote
To help ensure you're paying a fair price for your construction work, you'll need to make sure you get price comparisons from a range of construction companies. Completing an effective procurement exercise is one way to help you make sure you're getting the best deal. Having companies bid to work with you, instead of approaching them, could mean you benefit from the most competitive rates, and also gives you the chance to assess detailed proposals as to how the work will be carried out.
Clarify all estimated costs
It's not unheard of for projects to go over budget because the costs were underestimated. You can save yourself the hassle by ensuring all costs are worked through line by line to ensure they're as accurate as possible. Some discrepancies are sure to happen later down the line due to unprecedented events, but if the majority of costs are accounted for correctly you should be able to keep your costs to a reasonable amount. 
Going through each item line by line with your contractor will give you the chance to query different costs. This is your chance to raise any concerns you have, so make sure you take it.
Use local contractors and suppliers
Using local contractors and suppliers could save you money. Travel and accommodation costs are less, and you can feel more confident knowing you're dealing with locally based suppliers. For costly items, such as hiring a mobile crane, going local could be much more economical for your project. Going local is also a great way to make your project more sustainable, cutting unnecessary excess fuel costs.
By using local suppliers and contractors, you'll be helping businesses in your community, developing great relationships with them too.
Consult others about their experiences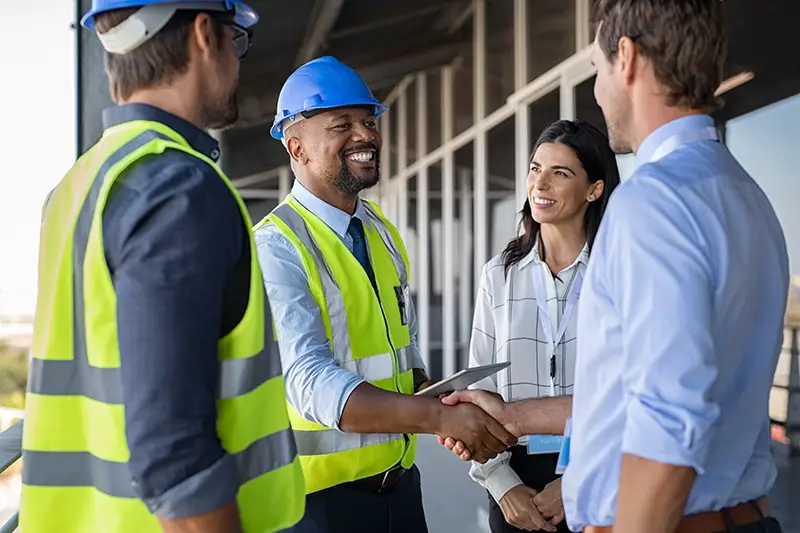 Large construction projects will usually have a 'wrap up' or evaluation session to go through lessons learned throughout the project. Are there any other businesses you could consult to hear about their experiences? Understanding what was successful and unsuccessful for others could help you avoid the same pitfalls for your own project. 
It's also worth looking at testimonials of the companies you're going to be working with. Knowing that others have had positive experiences could boost your confidence and give you an idea of the standards you can expect.
Use high-quality equipment
The equipment you use is vital to your construction company's success. Your employees can't do anything without them. When you're trying to stick to a tight budget, however, it's tempting to go with the lower-cost options.
It's easy to see why, as it'll keep purchase costs low. In time, however, it could lead to large maintenance costs and even replacing the equipment. That'll add to your overall costs in time and mess with your budget.
Whether you're looking for a post hole digger or tractor, it's worth buying a high-quality option. While that could mean paying more now, you'll have fewer repair and maintenance costs in time.
It'll help you balance your budget long term.
Find temporary solutions to maintain operations
If you're concerned that your construction works will mean your business won't be able to operate (and possibly lose money), then it's time to consider some alternatives. If your business can afford it, consider a temporary location to help you maintain your operations. While it may add to your business costs, the cost could be less than if you were to put operations on hold completely.
With business rents more affordable due to current occupancy rates, you could benefit from some great rental prices to see you through until your construction is complete.
Scale back
Could your project be too ambitious for your needs? In light of COVID-19, your business needs might have changed, and you should also think about the future needs of your business. Perhaps you should consider creating a more flexible work culture that allows you to change your requirements. 
It's important to review your costs at different periods throughout the project. This will help you establish whether you're on the right track or if you need to scale back to prevent overspending. 
Join forces with another business
Could partnering with another business help you reduce your costs? In some cases, using the same resources can be an effective way of saving money. Many businesses partner up to save costs, with collaboration also helping to grow your business. Making recommendations or referrals could also lead to savings on rates, so it's worth exploring whether any deals are possible with your intended contractor.
Be as sustainable as possible
Sustainable and green practices are another effective way of saving money. They can help your business, but in being more sustainable, you can do your bit to help the environment too. 
There is some excellent guidance out there to help save waste on construction sites. A different approach to how your project is run could make a difference to your costs, and change how you do things in the future. You should also think about ways you can run your businesses more sustainably in the future, this can help you save on your ongoing costs to give your business a strong future. 
Communicate often
Regular communication is a must to ensure your project runs on time and to budget. Clarity is important in correspondence and communication, especially when you're working with external companies and partners. Regular meetings, briefings and progress updates can help identify any issues at an early stage, which could save you money in the long term. Establish the ways you're going to communicate from the project outset to give you a solid plan for handling problems should they occur during your project's lifespan. 
With any construction project, the stakes are high. While having a contingency is important in case of any overspending, the right approach should mean that you don't have to use it. Find ways to help your business cut down on your construction costs to help you stay under budget and to give you the best possible results.
You may also like: What You Need To Succeed In The Construction Business
Image source: Shutterstock.com