Click here to get this post in PDF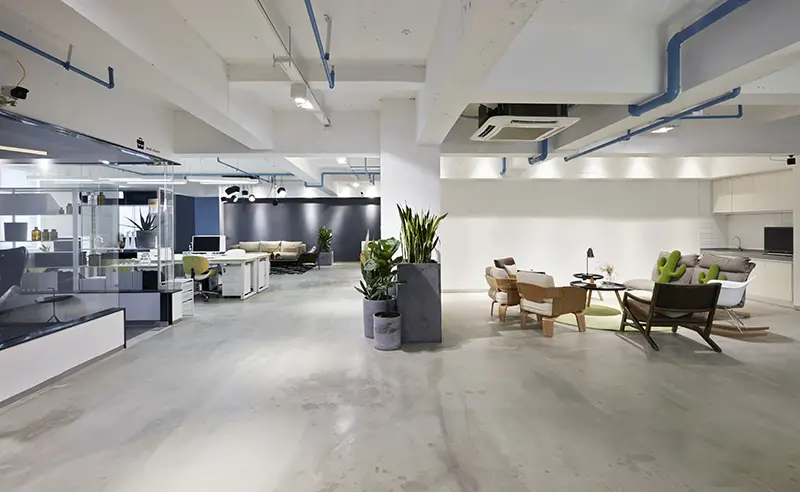 Renovating an office can feel exciting and almost like a mini-rebrand in terms of its scope and new forms of utility offered. There are many reasons why you might renovate an office space, from hoping to utilise the square footage more practically to implementing new measures like a new office studio for your marketing department. Or perhaps to completely update and rewire your IT network to apply better internet connectivity and terminal installations.
Yet it's true that if you're planning a renovation, you probably understand what you're doing it for. This can get expensive, after all, so you'll unlikely feel convinced to do it on a whim. However, it's also important to note that a renovation might not just serve one purpose but can precipitate a full-scale refit and rework of your office design and the utilities offered. For that reason, we hope to discuss three key priorities for your office renovations so that everything will be accounted for and appropriate plans can be made:
Insulation & Ventilation
It's important to ensure your office workers are comfortable in their work environment, which often means making sure the space isn't distracting. This is why it's good to ensure the right temperature by implementing appropriate insulation so that chills aren't flowing in and heating isn't lost. You can also pair this with correct, appropriate ventilation so that heat can be dispelled more easily in the summertime. On top of this, air purification methods and air conditioning systems will make the space easier to occupy. This way, your staff can focus on their roles, as well as never being in danger for the work they do.
Fire Safety At All Levels
It's essential to keep fire safety at all levels, but a renovation can help you better structure this. It also gives you a chance to make the space more compliant. For instance, underfloor wiring can prevent cables that may cause trips, and reorienting the furniture and wiring spaces can make navigable space easier to go through. This will ensure that reporting fires, evacuations and closing fire doors to stop the spread are all guaranteed.
Excellent Wiring For IT Services
It's also important to fit excellent wiring within your space, working alongside your managed IT services to discuss the best place for power banks to feed several terminals at once and reduce the overall power draw on simple sockets. This way your business can become more efficient, and you'll also be able to structure new utilities you may need, such as server rooms that need to be on consistently and cooled, given the amount of processing work going on behind the scenes. So while reconsidering the electrical wiring and its safety might not be the most glamorous aspect of your office renovation, it can save you headaches for years and years to come, particularly if you hope to renovate the area.
With this advice, we hope you can more capable prioritise your office renovation in the best way.
You may also like: Budget Friendly Tips for Painting Your Office
Image source: Shutterstock.com