Click here to get this post in PDF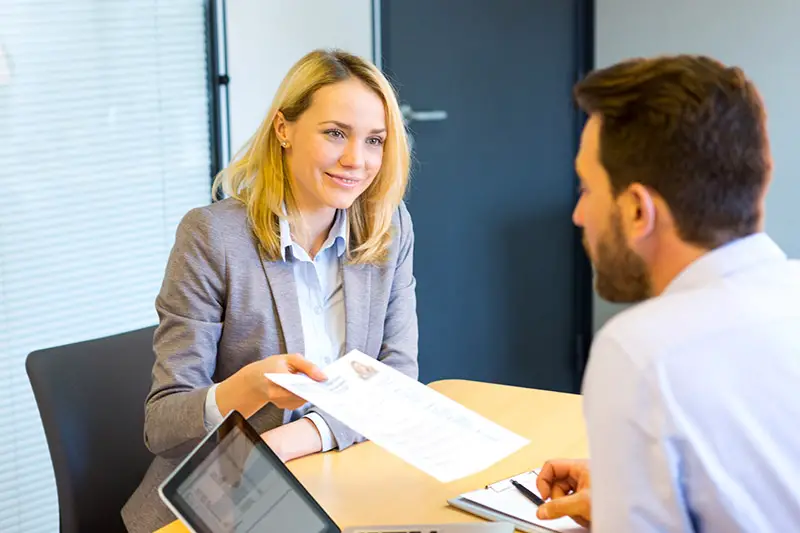 Are you thinking of hiring employees for your company? If so, you may be wondering if using a staffing agency is the right choice for you. In this blog post, we'll discuss what staffing agencies do and give you seven reasons why using a staffing agency in Houston can be an excellent decision for your business. Keep reading to learn more.
What Do Staffing Agencies Do?
Staffing agencies provide companies with employees to fill temporary, short-term, or long-term positions. They recruit, interview, and screen candidates for companies and provide training and support for employees. Most staffing agencies specialize in a particular industry or position, such as administrative or healthcare positions.
Many staffing agencies also offer temp-to-perm opportunities, allowing companies to try out employees before hiring them permanently. This can benefit both employers and employees, as it provides a way to gauge compatibility and fit. In addition, these services can be an excellent resource for companies that need to fill positions quickly or seek specialized talent. Here are several benefits of working with a staffing agency in Houston.
1 – They Reduce Overhead Costs
Working with a staffing agency Houston can help your company save money in several ways. First, you can avoid paying the overhead costs associated with maintaining your human resources department. Staffing agencies already have a team of experts to handle payroll, benefits, and compliance.
In addition, staffing agencies can often get discounts on things like insurance and workers' compensation, which they can pass on to their clients. And because staffing agencies are always looking for top talent, they typically have a much broader pool of candidates than most companies. As a result, you're more likely to find the perfect fit for your open position – and you won't have to pay a high price to do it.
2 – A Staffing Agency Can Provide You With Short Term Staff
Let's say you own a small business, and one of your employees goes on maternity leave. You still need someone to cover their shift, but you want to avoid hiring a permanent replacement because you're unsure how long the employee will be out. This is where a staffing agency can help.
A staffing agency can provide you with short-term staff to cover for employees on leave or who have quit unexpectedly. This can be a huge help for small businesses, which may not have the resources to hire and train a new employee every time someone goes on leave. Not only does this save you time and money, but it also ensures that your business can keep running smoothly, even when there are disruptions in the workforce.
3 – Reduces Hiring Risks
When it comes to hiring new employees, there are always risks involved. You may end up hiring someone who is not a good fit for the job or needs to have the skills you're looking for. This can be costly and time-consuming, and it can also negatively impact your company's morale. Staffing agencies can help to reduce these risks by pre-screening candidates and only to send you the most qualified candidates.
They also provide ongoing support and coaching, which can help to improve your team's performance. In addition, staffing agencies can help save you money in the long run by reducing turnover and ensuring that you always have the right number of employees working for you.
4 – Handles Onboarding And Payroll
In addition to knowing the hiring process's ins and outs and saving your company time and money, once you've found the perfect candidate, the staffing agency can help with onboarding and payroll. This is a valuable service since new hires often need guidance in their first few weeks on the job. The agency can help ensure your new hire is acclimated to your company culture and has all the information they need to succeed. In addition, using a staffing agency for onboarding means your company can avoid paying those costs directly.
5 – Has Access To Talent Networks
One of the main advantages of staffing agencies is that they have access to talent networks. This means they can connect you with candidates who might not be actively looking for a new job but would be a perfect fit for your company. This can save you time and effort in your recruiting process. Additionally, staffing agencies typically have a good understanding of the latest employment trends. This can help ensure that you can attract top talent to your company.
6 – Can Hire Quickly
If you've ever tried to hire someone independently, you know how time-consuming and frustrating it can be. The process can take weeks or months, from writing the perfect job ad to sorting through mountains of resumes. And that's assuming you even get any qualified candidates. But when you work with a staffing agency in Houston, they can often have someone start working for you in less than 24 hours.
That's because they have a pre-screened pool of candidates to draw from, so they can quickly find someone with the right skills and experience for your needs. And since they're doing all the legwork, you can save time and hassle. So if you're looking for a quick and easy way to fill your open position, working with a staffing agency is the way to go.
7 – They Save You Time And Increase Your ROI
Lastly, it's no secret that a million things are competing for your attention while running a business. From managing day-to-day operations to planning for the future, finding the time to focus on recruiting and hiring new employees can be challenging. This is where staffing agencies can be a big help.
Staffing agencies can save you valuable time by taking on the time-consuming task of screening and interviewing candidates. In addition, they can also help you to improve your ROI by matching you with high-quality candidates who are a good fit for your company. As a result, working with a staffing agency in Houston is a smart way to streamline your hiring process and ensure that you bring on top talent while increasing profitability.
Hire A Professional Staffing Agency In Houston For Your Business
A staffing agency in Houston may be the perfect solution if you want to increase efficiency and optimize your workforce. By utilizing the resources of a staffing agency, you can focus on what you do best – running your business. Contact a professional agency today to learn more about how they can help.
You may also like: 5 Advantages of Working With a Staffing Agency
Image source: Depositphotos.com