Click here to get this post in PDF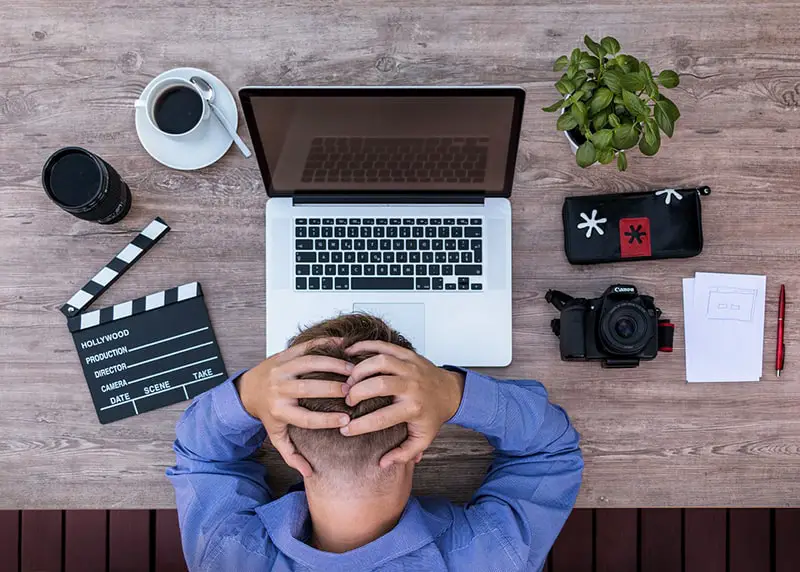 Quite understandably, most businesses spend an inordinate amount of time focusing on what they're good at. Our strengths, we believe, are the source of our most powerful competitive advantage – the special ingredient that sets us apart, and draws people to us.
On a superficial level, this is all true enough – but if it was that easy, and all we needed for a powerful business was to be "better" than the other guy, then everyone would be doing it. The fact is that establishing true competitive advantage is hard, and most businesses (despite their efforts) end up no more remarkable than any other company in their sector.
So how is it that a few special businesses succeed in creating space between them and their competitors so spectacularly? How do some businesses manage to develop attributes that truly set them apart, and which render other options almost meaningless?
The Answer Lies in the Weaknesses
The answer lies not in their strengths, but their weaknesses. It is flaws that give you leverage in your category, not attributes. It is a willingness to be bad at things your competitors are good at which puts you into an advantageous position. If you want to create a monopolistic "walled garden" in your category, don't start by focusing on your strengths: instead, choose which weakness you want to cultivate. What are you prepared to be the worst at in your entire category?
This may sound counter-intuitive, but the reason it works is quite simple.
Underperformance in certain areas often gives you the space to massively over-perform in others. Most businesses aren't prepared to underperform in any area – and this leads to them gradually clustering with their competitive set, as nobody is prepared to give up on any portion of the market. This "all things to all people" approach ultimately creates businesses that aren't bad at anything, but aren't especially good at anything either – and this makes them highly vulnerable to attack from a business that is more willing to specialise.
Give Away to Your Competitors: The Example Of Southwest Airline
Consider, for instance, the state of the US airline industry in the 1990s. For the past 50 years, every carrier had focused relentlessly on being "better" than their competitors at serving the highly lucrative business traveller segment. By and by, this had resulted in them slowly becoming more and more alike, until air travel essentially became a commodity industry, with brands being forced to spend more and more on marketing, and continually cut prices in a race to the bottom.
The airline that broke this cycle was Southwest. Southwest didn't do this by trying to be "better" than the other airlines however – they did it be deliberately being worse. They chose to completely disregard the business traveller segment and to massively underperform on everything those customers valued – thus essentially gifting that portion of the market to their "competitors". However, in return for this sacrifice, they released the wiggle room to adjust their business model, and in effect invent the low-cost airlines category. This meant that this portion of the market – which had formerly been shared between the legacy carriers – fell into Southwest's arms: a prize that was well worth the loss of measly share of the business market.
As a result, Southwest became by far the most profitable American airline – and was in fact the only major carrier not to go bankrupt at some point around the turn of the millennium.
You can see then how the development of "competitive advantage" had to begin, perversely, with gifting a huge swathe of the market to their competitors. They actually did their competitors a favour – choosing to divide the market up, and not compete for different parts of the pie – rather than trying to compete for the whole thing.
How to Become a Hyper-profitable Business: Repel First in Order to Attract
Wherever you look, if you find a remarkable, dominant, hyper-profitable business, you will find that the one thing they have in common is being the worst in their market at something.
The iPhone, for instance, is a closed system, extremely fragile, has the worst battery life and is the most expensive. This means they only have a 14.7% market share. But the leverage these things give them allows them to equate that market share to 79% profit share: handsome reward for being "the worst". Monster energy drinks, now valued at over $1billion, are hideously unhealthy, ludicrously oversized, and have a brand which is extremely off-putting to the majority of the soft drink market.
These brands, like many others besides, had the courage to repel first, in order to attract. In other words, they had the courage to actually help their competition; to drive people into their arms; to refuse to compete at all.
Refusing to compete by adopting your competitors' strengths as your weaknesses is a highly practical strategic trick, which is worth exploring even if only as a thought experiment.
For a deeper view on this approach, you can watch my talk below on the benefits of refusing to compete – and hopefully, even if your strengths remain your focus, you will give perhaps an extra moment's thought to becoming worse.
About the Author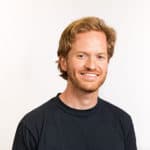 Alex Smith is the founder of Basic Arts and is well known in the strategy industry for his counter-intuitive takes on business future.
Having spent his career advising brands such as The Economist, Innocent, and Hello Fresh on their positioning, he began to see flaws in the normal way we approach strategy, and so developed a new way of doing things by distilling the lessons of the elite few brands who get it right. He now works with some of the best talent from a combination of backgrounds to bring these ideas to every business.
You can keep up with his writing by checking out his blog on BasicArts.org, following him on Twitter, or just say hi on LinkedIn.