Click here to get this post in PDF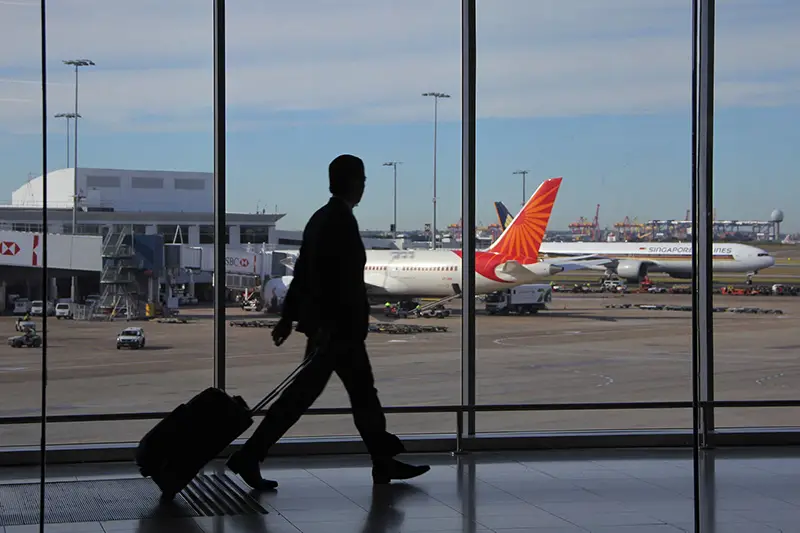 In the world of business, your success greatly depends on how far you're willing to go. Fortunately, geographic borders should no longer limit your reach, especially in the age of the Internet.
But while there are plenty of applications that offer flexible communication even with miles of sea and land between you and your client, creating lasting relationships still requires a personal touch.
For this reason, most businesses prioritize face-to-face talks and negotiations, which means business trips will always be necessary even in a world where a new normal has emerged.
Still, flying commercially may not always be optimal. This is where air charter solutions in the UAE come in handy.
Here, you will learn the top six advantages your business can enjoy by traveling via private charters.
1. Cost-Efficiency
When people think of the phrase "private jet," the first thing that comes to mind is luxury. While a private jet does provide convenience for the passengers (which is what makes it feel luxurious), it doesn't necessarily mean that it is the more expensive choice.
In fact, many private charters may even be more cost-efficient than traveling via commercial airlines.
Private charters became more affordable in the previous years. With charter flights costing between 30 to 50 percent less than before, the rates have become quite close to how much you'll spend when you fly business and first-class on commercial airlines.
Frequent airline passengers who travel in groups or have at least 150 flight hours every year can accumulate travel cost savings with private charters over time. Think about it: The price of eight or more business class tickets is nearly the same as that of booking a private jet. In some cases, even economy class tickets can cost more when you're taking a large group or you travel very frequently.
Besides, empty leg flights make private business charters more affordable. When you book a return flight, some might even offer a reduced price. Though these may be relatively uncommon, you can get excellent savings with the added convenience and flexibility they provide.
2. Convenience
When it comes to business trips, traveling by air is typically the most convenient way to go, but flying on a private jet is even better.
Waiting in the dreaded security lines where each passenger's luggage is inspected can take a toll on a frequent traveler. With private charters, you get to skip the wand and X-ray machine. While the captain is still entitled to search passengers' bags, they do so with utmost care and respect for your time.
More than that, if your arrival at the take-off site has been delayed, the aircraft will wait for you. There's no unnecessary rush, no layovers or plane changes, and virtually no reason to sprint across the airport to catch the plane.
The perks don't stop there. Once onboard, passengers also enjoy whatever food and drinks are available on the pre-ordered menu for their group. This level of convenience is something you can't put a price on.
3. Privacy and Confidentiality
Some trips require utmost privacy that only private charters can provide. A business jet charter also offers confidentiality, which can seldom be achieved with a commercial flight.
Upon arrival at the terminal and the boarding and flight in the aircraft, passengers have the peace of mind that they can travel away from curious eyes and ears. This is particularly crucial for high-net-worth individuals.
With the highly secure environment private jets provide, people can work and look over sensitive data without worrying about corporate espionage and costly data leakage.
4. Faster Travel and Efficient Use of Time 
"Time is money."
While it may sound cliché, this adage is what almost all successful businessmen try to uphold. After all, certain situations require quick action.
With a private jet, you can achieve optimum use of your time since passengers can choose when to arrive at the terminal. This can be achieved when travel procedures like going through customs, immigration, and boarding are completed in just a few minutes. Using a PCR test in Birmingham can also help to streamline your journey through the airport.
Business executives and entrepreneurs need to maximize their hours onboard by staying productive. Some even prefer to do business while traveling – conducting meetings during the flight, planning for activities set upon arrival, and so on.
This means that private charters allow you to work on your proposal or polish your presentation before their scheduled meeting instead of idly waiting for your flight. Even better, you can take the opportunity to rest and refresh your mind and be ready to take on the challenges ahead.
5. Quick and Flexible Travel Solution
There are times when immediate overseas business trips are necessary, and booking commercial flights at the last minute may cost you more or even put you in a less than ideal situation.
In these cases, you can rely on a private charter to bring you where you need to go, when you need to.
Besides convenience, security, and time efficiency, you get more value for your money through the flexibility private charters provide. You can fly on your own schedule, even on short notice. This is because private jets can be arranged within a few hours prior to the flight and rescheduled when necessary.
This is also useful in this COVID-19 world where travel policies can change constantly, as private charters have the agility to adjust to any situation.
6. Maximum Comfort
Traveling for business doesn't necessarily mean you have no right to get comfortable. On the contrary, since you'll be doing some work where you're headed, you should be resting well beforehand.
This is another area where private jets can help.
Private business charters have plenty of features that are arguably more luxurious than first-class commercial carrier suites – from plush leather seats, to showers, and even a master bedroom. And since you'll be flying privately, you'll get to enjoy all those amenities exclusively.
You may also have the freedom to bring your pets with you when needed. Other necessities commonly prohibited during commercial flights (i.e., liquids) are also welcome, allowing you to maximize the practicality of your unlimited luggage capacity.
Ready to Fly on a Private Jet?
Flying on a private charter for business trips is one of the best ways to save money and time. It also supports productivity and security. To make an informed choice, consider the top advantages of private charters listed here and get ready for the best flight of your life.
You may also like: Making the Most of Your Next Business Trip
Image Source: Pixabay.com