Click here to get this post in PDF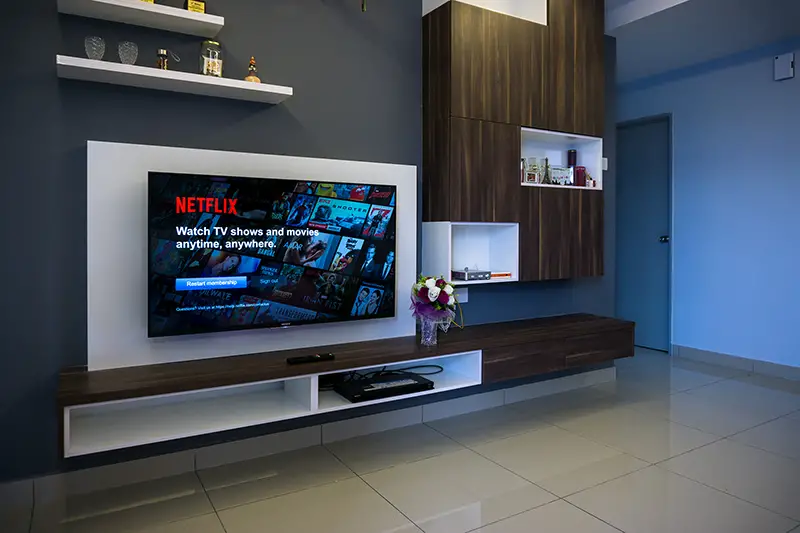 Connected TV ad inventory is increasing with each passing day. Also known as smart TVs, connected TVs are web-connected, empowering users to stream content, surf the internet, watch videos, view photos and listen to music. The rise of TVs with integrated internet has set the stage for connected TV ads to gain significant ground on traditional forms of advertising and eventually surpass them.
Connected TV Ad Inventory has Unstoppable Momentum
The majority of American households stream content through a connected TV. Take a close look at the numbers, and you will find two-thirds of the country's homes have at least one connected TV. In fact, a survey conducted by the Leichtman Research group indicates 80% of households with a TV have a minimum of one connected TV device. The same survey revealed there is a mean of slightly more than four such devices in each household with connected TV. 
Though this survey was limited to a relatively small sample size, it is an indicator of the overarching trend away from traditional cable and broadcast TV toward connected TV.
The integration of the internet into TV makes the watching experience that much more immersive, meaning more time will be spent watching TV content piped in from the web. As a result, connected TV ad inventory is rapidly spiking.  
Industry experts anticipate connected TV ad inventory will continue to grow even more as people shift away from conventional TV shows available through cable, opting to transition toward streaming content from the internet.  
Part of the explanation for the rise in connected TV ad inventory is attributable to the public's gravitation toward streaming content during the pandemic lockdowns. The Leichtman Research Group study referenced above notes nearly 40% of adults consume streaming video content on a daily basis. The study also highlighted the fact that 60% of adults watch streaming video content on a weekly basis.  
Consumers are clearly shifting away from cable TV toward streaming content that provides more control, better viewing options, and also costs less. As a result, it makes sense that marketers will continue to allocate more of their advertising budget to connected TV ads. 
It is also worth noting that advertisers are tapping into the power of connected TV ads to connect with consumers of the future. So it should come as no surprise that tech-savvy young adults watch more connected TV than any other demographic.
Advertisers are Responding to Rapid Changes in Consumer Behavior
Consumers have quickly pivoted away from regular TV to streaming TV in a short period of time. According to Vizio, nearly two-thirds of TV viewership was linear merely two years ago. Today, linear TV viewership constitutes merely one-third of all TV viewing. The constant influx of new streaming services and streaming content has ramped up streaming viewership and corresponding connected TV ad dollars.
According to IPG MAGNA, connected TV ad spending grew by more than 30% in 2021, equating to more than $5 billion annually. In contrast, advertising dollars spent on traditional cable and broadcast cable grew by about 7%. MAGNA predicts connected TV ad spending will increase nearly 30% in 2022, breaking through the $7 billion thresholds.  
As long as new streaming services and content continue to saturate the market, the ongoing migration of advertising dollars away from broadcast and cable TV to connected TV platforms will likely continue for the foreseeable future.
Connected TV is Accessible and Affordable
Most business owners and marketing professionals are well aware of the fact that the tech-centric millennials are the largest age cohort. The Baby Boomer age cohort comes in a close second in terms of aggregate numbers, yet the Boomers are gradually declining in population as they move through the golden years of life.  
Tech-oriented millennials, along with Generation Z, are spearheading the push toward connected TV. A report issued by Innovid/ANA states that connected TV now accounts for more than 40% of digital video impression shares. Rewind to 2019, and this percentage was only 31%. In particular, mobile video comprises an especially high percentage of video impressions, with more than 40% of aggregate impressions.  
YouTube, a favorite among millennials and Generation Z, has also greatly helped steer viewers toward connected TV. YouTube has prioritized connected TV, ranking in the top two of industry leaders in the context of consumer hours spent watching streaming content. According to the eMarketer study above, YouTube connected TV viewership increased by more than 60% in 2020 alone. Furthermore, more than half of all YouTube content is consumed through a connected TV.  
Connected TV ad inventory will only continue to grow as millennials and Generation Z consumers mature, earn more discretionary income and continue to spend on streaming services.
You may also like: How Are Rich Media Ads Different From Other Ad Formats?
Image source: Shutterstock.com