Click here to get this post in PDF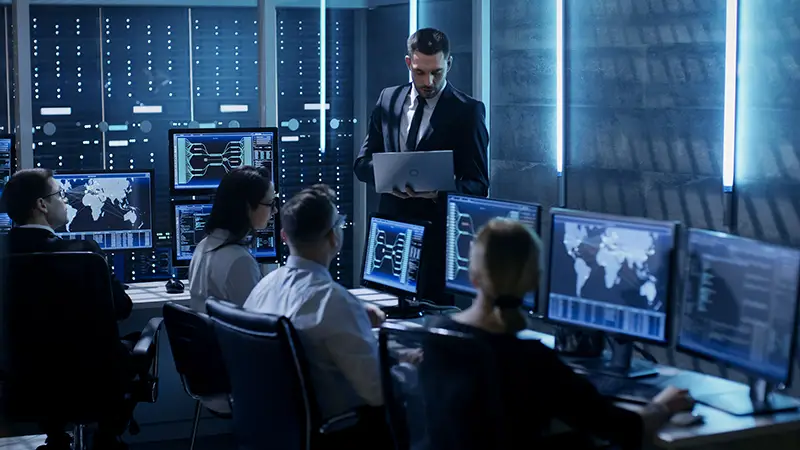 A data center is considered the powerhouse of today's industrialized world. With the increasing technological advances, organizations also demand increased power and data. And this increase in resources is just too much for them to handle. This is true regarding existing or internal corporate infrastructure. Many personnel and hours are needed in maintaining such high demand. But the use of a data center enables businesses in outsourcing their power needs.
It's good to know that organizations are benefitting much from a data center in so many ways possible. For one, it allows them to concentrate further on the objectives set by customers. This is the aim focused on rather than technological maintenance.
Companies can better prepare for the future by expanding their IT applications. These are as well needed in their stability and growth. Such a purposely-built facility backed by redundant cooling and power systems increases the productivity and security of essential business applications.
That's why it's more than necessary to think about hiring a data center. Below are so far the clear advantages to get from hiring a data center.
Cutting Costs
Economy losses brought about by power outages & disturbances are just so commonly heard. But with the right data center, all these losses are partially eliminated. An effective system is also as utilized to withstand unfavorable power conditions. These conditions are also something that surge suppressors and generators cannot control. These types of equipment so far need energy in starting up and in maintaining them. Moreover, these are exposed to more electrical disturbances and power spikes. These only just skyrocket the power costs.
The cost of cooling and power has so far increased in the past few years. It's good that data center managers are achieving this high availability while cutting down on power costs. An uninterrupted and highly-efficient power supply system can help achieve this goal.
Protecting Power
Once you outsource data control from a data center, you reduce the effects brought about by power failure or disaster. Remember that natural power and technological outages can bring havoc in an organization. This is because the servers are maintained onsite. Thus, they are more exposed to broadband issues.
The loss of power of 1/50 of a second only triggers events. And these events can keep the IT equipment not available for fifteen minutes to several hours. Indeed, power failures experienced onsite can seem not curable. This is true if they only end up in data loss.
The data center is also more secure as compared to conventional data storage methods. The risks and problems often linked with data loss are disturbing. The network devices, servers, and storage systems utilize miniature components. They only fail and falter under such power conditions. The impressive thing is that the data center offers reliable storage in this case.
Enhancing Efficiency
Electrical power varies widely. And, it's known for causing huge problems for IT equipment. Uncertainty in the surrounding power levels is somehow eliminated with the presence of a data center. This is also provided that strict monitoring processes and guidelines are followed.
Moreover, utility power is not always clean. While businesses come with unique power sources, public utilities are utilized in supplying the central hub. The IT functions are then slowed down. This is because numerous organizations utilize a similar power grid.
Now if your company utilizes a data center, you'll observe improvements in the technological function and speed. This is also if you consider a data center such as the Bangkok Hyper-converged solution that privatizes power. That way, only a single business is connected to every grid.
So, be convinced about the clear advantages that come with hiring a data center!
You may also like: Why Managed IT Services Are Beneficial for Small Businesses
Image Source: Shutterstock.com