Click here to get this post in PDF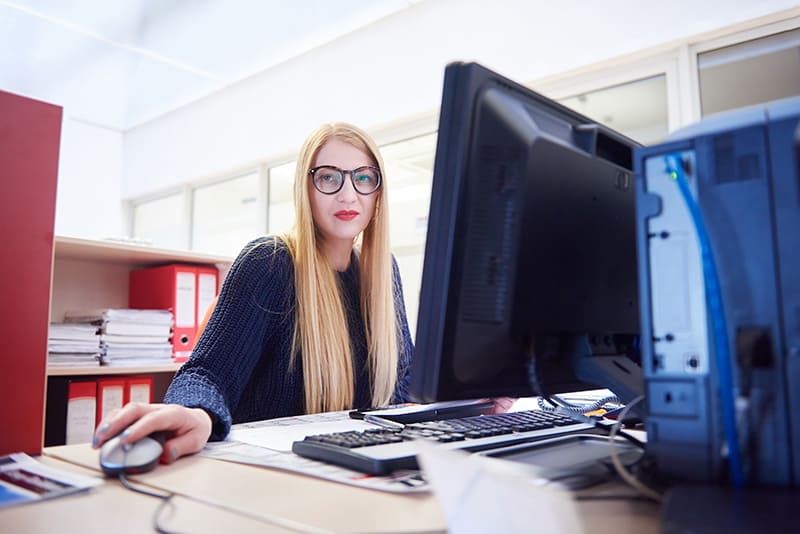 According to Forbes, 9 out of 10 startups fail.
It's never been easy to start a business from scratch, but it's especially difficult to do so now, as the internet and globalization have burdened small businesses with an unprecedented amount of competition.
To succeed, a small business has to take advantage of every useful tool it can get its hands on.
The right ERP accounting system can indeed be such a tool, making your business more efficient and allowing you to devote more time and money to other matters.
But how do you know if your accounting system is the right one? There are hundreds of different programs out there, each with its own set of advantages and disadvantages when compared to all the other programs. With all of these options, how are you to narrow it down to just one?
The best starting point for making this decision is to ask yourself, "Why do I want accounting software in the first place?"
There are many possible answers to this question: Maybe you haven't even opened up shop yet, and you want to make sure you have an effective accounting system in place before you do. Or maybe you've been open for a little while and discovered that you need more accounting help than you initially anticipated. Or perhaps you're currently doing fine accounting-wise by using an in-house accountant, but you're looking to save some money by replacing a human worker with software.
There's no one-size-fits-all solution to accounting software. What works well for one business may not make much sense for another. This is why it's so important to know why you're interested in a new accounting system before you decide which accounting system you're going to start using.
To help you make this difficult decision, let's review five of the most popular accounting software options for startups and weigh the pros and cons of each:
1. Intuit QuickBooks
PC Mag Rating: Excellent (4.5/5)
Launched: 1984
Headquarters: Palo Alto, California
Pros: Intuit's QuickBooks is the most popular piece of accounting software on the planet for small businesses, and it has been for decades.
There's a good reason for QuickBooks' sustained popularity – for one, it's easier to use than any other accounting program. That's a pretty significant benefit, considering that the main reason most people seek out accounting software is to make a process that usually requires the services of a CPA simple enough for a non-professional to get through.
An intuitive interface isn't QuickBooks' only advantage: QuickBooks Point of Sale provides real-time inventory tracking that allows business owners to see clearly if certain products and promotions are worth maintaining or if they should be discontinued. This feature also automatically transfers sales information to QuickBooks, which helps cut down on data entry errors.
Another useful feature is "Starbucks Mode," which hides sensitive information so users can work in public without some snooper being able to see anything you don't want them to see.
Cons: QuickBooks is a little pricier than most accounting programs. Also, accounting professionals often complain that traditional QuickBooks is far superior to QuickBooks Online, so you might want to stick to the desktop version.
2. Xero
PC Mag Rating: Excellent (4.0/5)
Launched: 2006
Headquarters: Wellington, New Zealand
Pros: One reason why some accounting professionals are lukewarm toward QuickBooks Online is that it doesn't support the use of multiple currencies. Xero, another online accounting tool, does.
In fact, Xero supports over 160 different currencies, setting it apart from not just QuickBooks, but every other accounting app.
It's also an efficient and easy to use program, which is why Cloudswave selected Xero as the best accounting software of 2015.
Cons: Missing a few features found in other accounting programs (for example, there's no debtor chasing or cashflow forecasting). To their credit, Xero is very active with developing and adding new features, so this might not be a con much longer.
 3. Sage 50cloud
PC Mag Rating: Good (3.0/5)
Launched: 1975 (as Peachtree Accounting)
Headquarters: Newcastle, England
Pros: Sage 50cloud is a powerful program, boasting both better speed and more features than just about any other accounting program.
Cons: Expensive. Also, Sage 50cloud is not as user-friendly as Xero and QuickBooks. It seems all of the many features found in Sage 50cloud come at the cost of cluttering the design a bit, and the interface looks outdated, to begin with.
 4. FreshBooks
PC Mag Rating: Excellent (4.5/5)
Launched: 2004
Headquarters: Toronto, Canada
Pros: Affordable and easy to use. According to PC Mag, this is the absolute best accounting program for very small businesses.
Users also rave about the customer support provided by FreshBooks (here's one example of this praise, from a review left by Stephen Haynes, co-owner of Fidelio Art: "Their Customer Service group is like no other that I've ever dealt with. Super-efficient, fast, and will not stop with a problem until they figure it out.")
Cons: Doesn't offer full-blown double-entry accounting.
 5. Wave Accounting
PC Mag Rating: Good (3.5/5)
Launched: 2009
Headquarters: Toronto, Canada
Pros: Like FreshBooks, Wave is also affordable and easy to use (and Toronto-based, as well). Unlike Freshbooks, Wave does offer full-blown double-entry accounting.
Cons: Performance-wise, you could do a lot better than Wave. It can be quite slow, especially on older machines.
Also, there have been many complaints about the level of customer support provided by Wave, so if you do have an issue with speed or anything else, don't expect it to be resolved particularly quickly.
Generally, it's wise to not only consider what you need from your accounting solution now but also what you'll need from it in the future.
For that reason, the solution that makes the most sense for the majority of businesses is something robust like QuickBooks or Sage 50cloud. While something like Wave might make sense now in that it's the most affordable option and you don't have any use for the features found exclusively in more expensive programs, there's no telling if you might need those features eventually.
It might even be the right move to test multiple accounting programs rather than just one. You just have to do what works best for you.
You may also like:  Getting Ready for Making Tax Digital (MTD) with Cloud Accounting Software
About the Author
Troy Martin has been married for 27 years to his wife Shauna. They have six active children and they love to participate in many extracurricular activities including boating, flying, mountain biking, hunting, fishing, horseback riding, and adventure motorcycling (pretty much whatever will get them outside).
Troy has a vast amount of experience in the following business sectors: medical, dental, manufacturing, retail, restaurants, construction, farming and ranching.
He is a shareholder in Cook Martin Poulson a Utah Accounting Firm.