Click here to get this post in PDF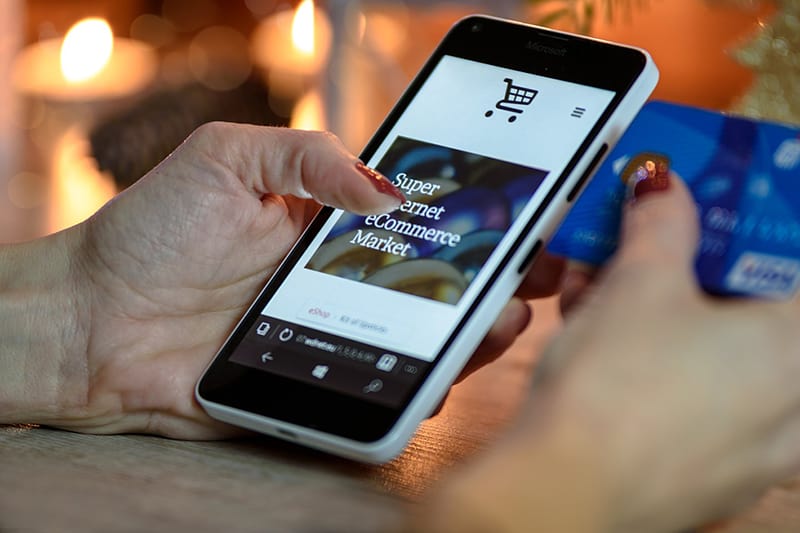 Payment is the key asset of the business and customers are the source of the money. The right payment method provides security modes along with basic service functionalities to its customers. Here is a list of online payment tools that will help decide a convenient and comfortable payment system for your business.
PayPal
 PayPal is convenient and secure payments throughout the world. PayPal is one of the popular payment gateway solution used by global businesses. It permits users to send payments for free and can be well accessed through mobile phones.
Feature Highlights:
Free to join
Customers can easily send, receive and deposit money in 25 currencies
Allows users to transact their money peer-to-peer into other services
Free protection of every detail, strictly secured and better for all its users
Great way to get paid, instant payments and acceptable payment method with biggest merchant services
Saves time by making timely payments, safer with every transaction
Authorize.Net
 The Authorize.net payment gateway is made available 24/7 for processing transactions. Also, it offers value-added services to help merchants in managing businesses and prevent suspicious fraudulent transactions. It also processes real-time credit and debit transactions from major payment networks.
Highlights:
Browser-based hosted solution and there is no software to install
Manage transactions, configure settings, view account statements, generate reports and more
Helps to build customer confidence
Multiple tax rates
Forte
A comprehensive set of payment solutions to accept payments any way you want. The payment gateway accepts credit cards, eCheck, online payments, mobile payments, set up recurring payments, utilize bill presentment and more.
Highlights:
Single source payment processing solution
Enjoy the benefits of accepting major card brands
Immense security
Cloud reporting and recurring transaction engine
Integrating your payment and accounting processes
First Data
First Data is the major providers of the online transaction solution for its effective, easy to use, user-friendliness and security. Also, it benefits from checkout forms, subscriptions, capturing charges and more.
Highlights:
It automatically tracks and perform recurring transaction
Accepts all major cards, enhanced payment options with retina icons that automatically detects any card types
Processes automatic refunds, shows detailed decline messages, global gateway support and more
2CO
2CO is a simple payment form that provides the benefits of a hosted checkout solution. It accepts payments from anyone anywhere. Also, it gives customers support for 87 currencies and 15 languages.
Highlights:
Accept major payment methods
Experience branding using hosted, inline checkout options
Integration of seamless API interface within the website
Flexible integrations options
Highest level of protection
Moneris Solutions
Moneris is Canada's largest processor of debit and credit card payments. It is a multi-functioning platform that allows secure payment processes. It is a scalable and versatile solution for expanding businesses.
Highlights:
Protects from a potentially fraudulent transaction
Process a large number of transactions on daily, weekly or monthly basis
Take control of the billing process with the options to schedule automated payments
No additional costs
Pay Gate secure payments
Pay Gate supports internet credit card processing services to its customers. It is a cost-effective method to access single interface payment solutions.
Highlights:
Single interface payment solutions
Can be integrated into any website
Blocks fraudulent transactions
International cards acceptance
Multi-channel payment
Faster refund process
Money Bookers
Money bookers' payment gateway solution enables you to make online transactions with great ease. It is considered a user-friendly solution to deal with online payments. It is the ideal choice for an unlimited number of simultaneous users.
Highlights:
No setup fees, no monthly fees
Charges only transaction fees for international payments
Secure and offers a valid option for your customers to pay you
Tracks and perform recurring transaction automatically 
Virtual Card Services
Virtual Card services are the intermediary between a vendor and a financial institution via its virtual vendor system. It provides collective experience in developing and implementing credit, debit and smart card processing services. 
Setcom
Setcom is a payment gateway solution that allows the customers to pay you online using their credit card, debit card, bank deposits and more. It provides easy and efficient online payment solutions for its users.
Highlights:
Saves the client details to its servers
Supports auto direct features
Easy and efficient online payment techniques to its users 
Paymate
Using Paymate business solutions make vendor payments easy, saves time and money. Keep all information safe and secure with its proven risk management services to avoid fraud. Manage all transactions with a client.
Highlights:
Provides complete and detailed reports for all online payments
Simplified integration
Multiple access modes
Process mobile payments from Paymate
Secure and controlled way to manage its business
Sage Business Cloud Payments
Sage Business Cloud Payments provides a perfect blend of its services for faster online payments. The security backups help to set information between you and your clients only.
Highlights:
Accepts card payments online through mail order
Serves the need for online transactions
Provides a seamless checkout experience for your customers
Free 24/7 support
Manage account with reporting and analytics
ITransact
ITransact is a simple, effective and good credit card payment processing services with a high discount rate. The other fees are quite low.
Note:
It includes a feature called Call-A-Charge, whereby a merchant can make a telephone call to the virtual terminal and process sales without any industry standard voice authorization fees.
Highlights:
Accepts all the major American credit cards and electronic checks
Supports recurring payments at no extra charge
Free customer support via phone or email
PSiGate
It is the heart of payment services processed with a simple, smooth and hassle-free experience. It ensures to maintain security for all the online entrepreneurs. It is supported by SSL transaction protocol that allows multiple transactions at the same time.
Braintree
Braintree helps businesses to accept credit card payments, process payments and maximize business opportunities. It is very competitive and transparent payment solution with features like a secure vault and raw eCheck support. It is all in one payment solution that helps businesses of all sizes. It helps to accept seamless experience and support removing fraudulent options.
Highlights:
Accepts direct payments
Power your marketplace
Unlock new revenue opportunities
Manage risk and fight current and next-gen fraudsters 
Network
Network online payment service comes up with a secure and convenient solution of payments. It is an ultra-reliable payment option that does not lead you to any hassles. It offers the highest level of security for you and your clients.
Network payment solutions make payment transactions secure, fast and easy for retailers, financial institutions and their customers. It is the world-class payment solutions to bring in a whole new level of convenience.
Stripe
The online payments through stripe provide recurring billing, easy integrations, and support for international payments instead of just paying attention to payments only. It helps to meet secure, simple and cost-effective services.
Razor Pay
Opt for Razor Pay payment gateway options for frictionless transactions. It has many features:
Check out for Razor Pay payment Gateway for responsive cross-platform payment solution for your website
Accept international payments
Easy to start and end payments on the same page without any movement
Availability of Pop-ups to show the necessary redirection
Citrus
Citrus Pay Payment Gateway favours the complete stack of payment architecture and much more. They guarantee payment services with thousands of merchants; optimize online purchases with millions of transactions per month. The most popular Citrus Pay provides absolute security for consumers.
Siam pay
Enable a safe and secure platform with simplified network options for all the business transactions. It sets user permissions for safe and secure transactions.
Pesopay
Pesopay payment Gateway offers the ultimate solution for enterprises. With its seamless benefits, this payment gateway protects the customer's data from long waits and faulty rejections. It sets easy and smooth transactions.
Pay dollar
Pay Dollar Payment gateway enables an easy and secure way of online transactions. Look for the reliable, flexible and secure payment mode to maximize profitability. Manage secure and smooth online payment solutions. Operate with the payment gateway that reduces cost and increases conversions all through one.
Alipay
Alipay is the most used payment gateway with 700 million users worldwide that supports 14 major foreign currencies. The services are trusted and secure with free transactions within China. The additional escrow services allow customers to verify the products before releasing the payment.
Blue Pay
The Blue Pay team manages secure, simple and cost-effective merchant processing services to meet its specific needs and goals. From small businesses cultivates secure e-commerce payment methods, to restaurants looking to simplify tab transfers and gratuity, to B2B merchants requiring more detailed reporting – Blue Pay customizes a safe, easy solution with low transaction rates.
Bean stream
Bean stream facilitates electronic transactions and links customers, merchants, and financial institutions. Bean stream provides credit card processing, recurring billing, electronic funds transfer, automated clearinghouse payment processing and authentication services, along with routing of selected transactions to third party processors and banks for authorization and settlement to check recovery services.
Conclusion
Choose the right payment gateway that takes less time. With dozens of online payment processing options to choose from, it can be a complicated decision, so look at the comparisons between these different solutions carefully. Here's one such in-depth guide.
The more payment options you can offer to your customers and the more likely they will stay with you. It helps to improve your cash flow and revenue. As a small business owner, startups or freelancer, one can opt for Invoicera as it is integrated with 25 + payment gateway solutions that seem to be right for your business.
You can easily check out our latest and new payment tools here that carve the business needs.
You may also like: Choosing The Correct Accounting System For Your Startup
About the Author
Veronika Tondon is a business enthusiast. She writes about emerging technologies and opportunities for business. She is working as a Marketing Manager with Invoicera, a leading cloud invoicing solution.