Click here to get this post in PDF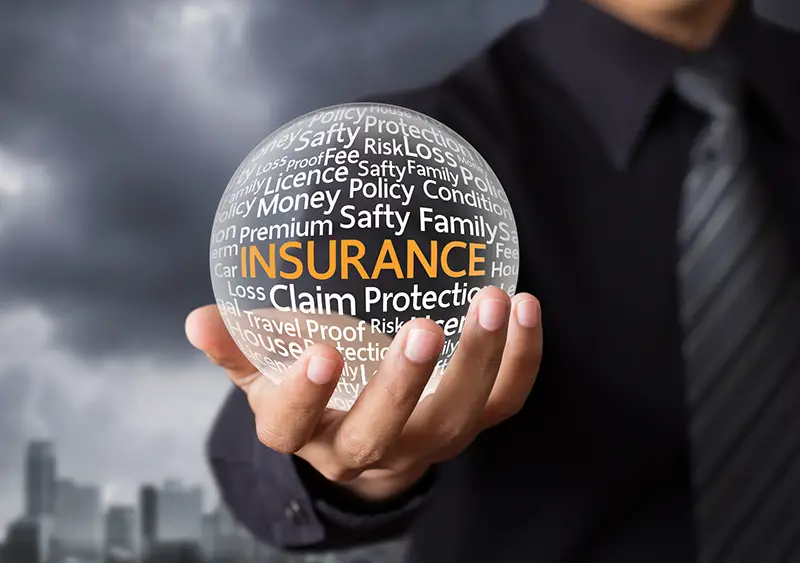 One of the most critical decisions you'll make as a Connecticut business owner is choosing an insurance carrier to safeguard your assets, employees, and customers. Unfortunately, choosing the appropriate insurance provider might be difficult with many available alternatives. 
According to a Chron article, insurance for business is crucial because business actions have the potential to have substantial and costly effects for these stakeholders, and insurance for your business protects you financially from most of these outcomes.
In this post, we'll review the elements to consider when choosing a Connecticut insurance provider for your organization.
Coverage Options
It is critical to explore the types of coverage options available when choosing an insurance carrier for your business. For example, businesses with employees are obliged by Connecticut law to have workers' compensation insurance. Aside from this requirement, firms must also have liability insurance to defend themselves against litigation. 
Look for an insurance company that offers coverage tailored to your business needs. For example, if you're in the construction industry, you'll want to choose an insurance company that offers general liability insurance, workers' compensation, and commercial property insurance. 
A recent article in Forbes emphasized the dangers of operating a business without general liability insurance. Incurring legal settlements, judgments, and attorney fees in the absence of such insurance can be incredibly costly and may even result in a business's bankruptcy.
A simple Google search for "insurance company near me" can provide you with a list of potential options. Brooks, Todd & McNeil is one such insurance firm that offers workers' compensation insurance, general liability insurance, property insurance, and cyber liability insurance to businesses.
Reputation
The reputation of an insurance company is an essential factor to consider. Choose an insurance provider with a high reputation in Connecticut. You may learn about the company's customer service, claims procedure, and general satisfaction by reading online ratings and reviews from current and previous customers. 
A blog post on Bankrate in October 2022 explained the importance of insurance company ratings, as they serve as an indicator of the financial strength and stability of an insurer. These ratings enable individuals to evaluate whether a particular insurance company is capable of providing the necessary financial assistance in the case of an accident or disaster. 
You can also seek recommendations from other business owners in your network who have had excellent experiences with a specific insurance company. A good reputation is an indicator of the company's reliability, trustworthiness, and ability to provide quality coverage.
Financial Stability
Another crucial factor to consider when choosing an insurance company for your business is its financial stability. You want to make sure that the company you choose has the financial resources to pay out claims when needed. 
In Connecticut, the State Department of Insurance regulates insurance companies and monitors their financial solvency. Research the company's financial ratings from independent rating agencies. These ratings measure the financial health and stability of the firm.
Local Presence
Choosing an insurance firm with a local presence can be advantageous for your organization. A local insurance firm knows the particular risks and problems that Connecticut companies confront. They can provide personalized service and support and have a better understanding of local laws and regulations. 
They can also assist you in submitting claims and managing issues unique to your area. Choosing a local insurance company can help you build a long-term relationship and receive support from a company that is invested in the success of your business.
Customized Solutions
Your business is unique, and your insurance requirements may differ depending on your industry, location, and size. Look for an insurance company that offers customized solutions that are tailored to your specific needs. A good insurance company will work with you to assess your risks and provide solutions that offer the right coverage for your business. 
They can provide recommendations on coverage limits and deductibles and help you find ways to reduce your insurance costs. In addition, selecting an insurance company that provides personalized solutions guarantees that your business is appropriately covered against any possible risks.
Conclusion
In summary, selecting an appropriate insurance company to safeguard your business and ensure its prosperity is vital. By considering aspects such as coverage alternatives, standing, financial reliability, local representation, and individualized solutions, you can make an informed decision that suits your company's necessities. 
It is necessary to conduct extensive research and compare different insurance companies before making a final decision. Choosing the right insurance company can provide reassurance, secure your property, and guarantee the continuity of your enterprise in Connecticut.
You may also like: Every Business Needs the Right Insurance Cover
Image source: Depositphotos.com