Click here to get this post in PDF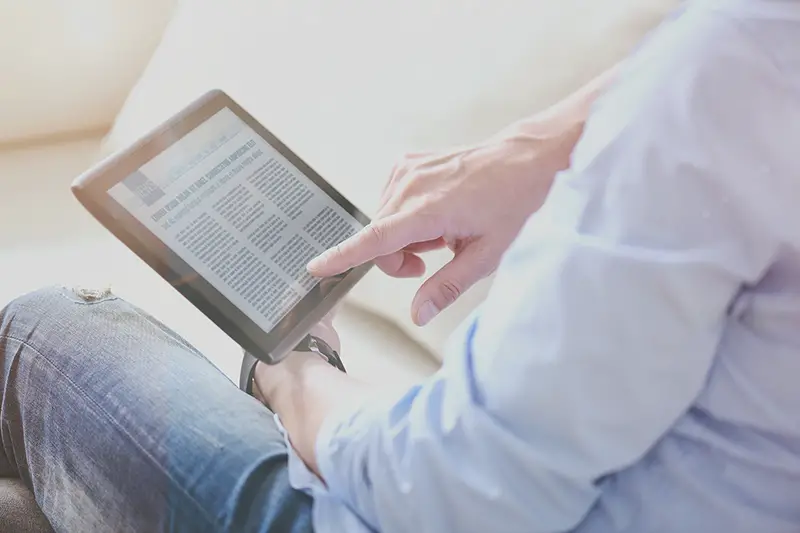 COVID-19 has led to a significant rise in research and information consumption worldwide. To put this into perspective, a study of 10,000 people across five countries revealed that the average daily time spent consuming content had more than doubled. Put simply; there's too much to read and not enough time. 
So, what's the solution? Text summarization.
In this article, we talk about the growing demand for this type of technology and how it's changing the way people read. 
What Is Text Summarization?
Text summarization is the process of condensing long-form content into brief, salient points, making it easier to absorb.  Today this technology is being used to automate the production of short, accessible overviews of long-form content – including news articles, books and research papers – that also preserve the meaning of the original text. Automated summaries help readers grasp the important facts and findings in an article without having to skim-read the entire piece. The way these summaries are structured helps the reader focus while making it more likely that they will digest and remember its contents. 
Text summarization technology works by:
Giving readers some brief context to the story.
Capturing only the most essential facts, findings and data from the source document. 
Generating a reader-friendly narrative summary of optimal length for understanding. 
Producing succinct, coherent and grammatically correct sentences.
Maintaining factual accuracy (e.g. from a research paper)
Why is text summarization needed?
According to the International Data Corporation (IDC) projects, the amount of digital data circulating worldwide will increase drastically from 4.4 zettabytes in 2013 to 175 zettabytes in 2025.
With this ever-growing volume of online information, the imperative for text summarization tools is increasing to help: 
Reduce reading time
Make primary research more accessible  
Build knowledge more easily
Distill complex information into key ideas
Increase the amount of information an individual can consume
Boost the day-to-day productivity of readers
Improve focus  
Innovations like text summarization tools are reshaping our reading habits. Today, readers need a quick dose of news or knowledge that they can consume within a few minutes. Many are interacting daily with content platforms utilizing summarization tech without even realizing it. By absorbing the snapshots generated by these tools, readers can continue to stay well informed without necessarily reading every article in full.
Changes in reader behavior fueling demand for summarization tech
Changes in reader behavior can be attributed to how our lifestyle has changed over the past 2-3 decades along with the explosion of information in the 21st century. The current generation, Gen Z, has a very hectic lifestyle, is bombarded with information every minute of the day and often has too many options to choose from. As a result, they are much more likely to consume short, condensed content that doesn't require long spells of focused attention. This is not only the case for readers but also viewers of platforms such as Youtube and TikTok, where demand for clips and mini clips has catapulted.
Most of Gen Z will also be familiar with the acronym 'TLDR', frequently used in online forums such as Reddit and Medium. Using this term, the post's author summarizes the entire article in one or two lines to give readers a quick gist of what it's about and let them decide if it is worth investing their time in. The growing trend of adding TLDR to articles underlines scarcity of time and the demand for distilled content by today's readers.
Add to that the fact that Gen Z has an attention span of around 8 seconds and most people tend to use multiple devices simultaneously, and it's easy to see why the need for informative short-form content has rocketed recently. 
And with the rapid increase in the adoption of smartphones over the past decade, there has been a significant shift in the content ecosystem, with on-the-go consumption of articles on mobile phones becoming commonplace. This quickly becomes prohibitive if the text is too long, again driving the need for shorter, easy-to-digest synopses. 
As knowledge multiplies at a tremendous pace, it also risks becoming obsolete because readers simply don't have enough time for it. To make the most of the vast amount of valuable knowledge available to us, we will increasingly rely on summarization technology to help make this achievable. 
Bibliography
[1] Deepali K. Gaikwad and C. Namrata Mahender (2016). A Review Paper on Text Summarization. [online] Available at: https://www.ijarcce.com/upload/2016/march-16/IJARCCE%2040.pdf
[2] Timothy Blumberg (2017). How Text Summarization Could Change the Way We Educate. [online] Available at: https://towardsdatascience.com/how-text-summarization-could-change-the-way-we-educate-e1a6b2a21cea
[3] Daily Sabah (2017). How technology is changing our reading habits. [online] Available at: https://www.dailysabah.com/feature/2017/08/29/how-technology-is-changing-our-reading-habits
[4] Ziming Liu (2005). Reading behavior in the digital environment: Changes in reading behavior over the past ten years. [online] Available at: https://www.emerald.com/insight/content/doi/10.1108/00220410510632040/full/html
[5] Iabuk.com. 2021. The Rise of Short-Form Video & the Gen Z Social Revolution | IAB UK. [online] Available at: https://www.iabuk.com/opinions/rise-short-form-video-gen-z-social-revolution 
You may also like: Helpful Tools for Every Business Owner
Image source: Shutterstock.com