Click here to get this post in PDF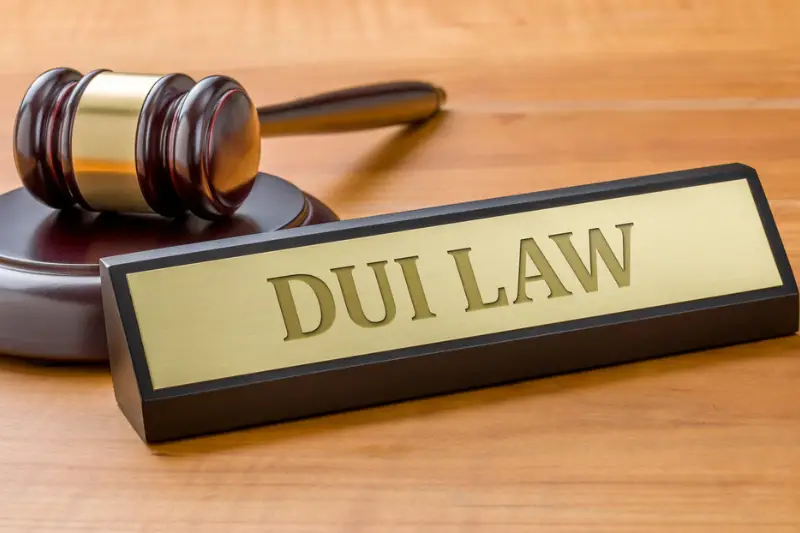 We often tend to idealize our favorite celebrities, believing they lead flawless lives. Consequently, we experience disappointment when we discover that they have driven under the influence of alcohol or drugs or even committed more serious crimes. In recent years, numerous celebrities have faced public downfall as scandals from their past have come to light.
These cases include disturbing examples, such as producers demanding favors from actresses in exchange for roles, or instances of abuse against minors. Some celebrities have engaged in paying others to take university exams for their children or evading taxes. Unfortunately, even a single stain on their reputation can spell the end of their careers. Less severe offenses, like driving under the influence of alcohol or drugs (commonly referred to as DUI), can result in monetary penalties or imprisonment.
According to Toronto DUI lawyer Calvin Barry, when someone is caught driving under the influence, it is crucial for them to have the assistance of an experienced legal representative who can navigate the situation to the best possible outcome.
If you keep up with global news, you might be familiar with many of these cases, perhaps even following them closely and rooting for the redemption of your beloved stars. Here are some notable examples:
Justin Bieber: Initially a favorite teen star, Bieber tarnished his reputation when he was arrested in 2014 for drunk driving following wild parties in Miami. At the time of his arrest, Bieber was visibly intoxicated, making it difficult for him to take the situation seriously.
Keanu Reeves: Surprising as it may be, the beloved actor drove under the influence in 1993. However, it seems he learned from his mistake and never repeated it. Reeves admitted to driving under the influence and faced a driving ban but was not charged.
Aaron Carter: The recently deceased singer had multiple incidents involving drunk driving throughout his life. While he was caught driving under the influence on several occasions, the police distinctly remember two incidents—one in 2005 and another in 2017.
Khloe Kardashian: Khloe made this mistake only once and has since expressed remorse for her actions. According to her, the potential consequences were far worse than simply spending a night at someone's house or booking a hotel room. Despite her efforts to move on from the event, Kim and Kris seem to continually remind her of what could have happened.
Lindsay Lohan: It comes as no surprise to see Lindsay Lohan's name on this list. In 2007, she was involved in a drunk driving accident. In retrospect, Lohan believes this incident served as a wake-up call for her to regain control of her life and actions.
Scott Disick: As a former reality TV star and member of the Kardashian family, Disick has a checkered past that includes drunk driving. Interestingly, the Kardashian family seems to display police photos of him as if they were cherished family portraits.
Flo Rida: In 2011, Flo Rida was arrested for drunk driving in Miami. He had lost control of his vehicle, although fortunately, it was early in the morning, limiting the potential damage. The rapper admitted to being intoxicated and even told the arresting officer that he was unable to walk. It remains a mystery how he managed to drive in such a condition.
Paris Hilton: The famous socialite served 23 days of a 45-day prison sentence in 2006 after being caught speeding while intoxicated. When pulled over by the police, she claimed she was in a rush to satisfy her craving for a burger after an evening of drinking margaritas.
Nicole Richie: Renowned model Nicole Richie has been arrested twice for drunk driving—once in 2003 and again in 2006. During the latter incident, she posed a significant danger to others on the road by driving in the wrong direction on the highway.
Nick Carter: Even the seemingly peaceful brother of the late Aaron Carter cannot boast a clean record. Nick Carter was arrested in 2005 for driving under the influence of alcohol. Prior to his arrest, he had consumed several drinks at a restaurant. He spent four hours in detention.
Kevin Hart: The actor caught the attention of the police when he was driving at an excessive speed and narrowly avoided colliding with a gas tank. He was subjected to a breathalyzer test, which revealed that he was driving under the influence. Hart later stated that this incident motivated him to take better care of himself.
Mischa Barton: The actress who captured our hearts in the '90s and 2000s was arrested for drunk driving in Los Angeles in December 2009. The police attempted to pull her over for speeding, but she was so intoxicated that she didn't even notice the traffic lights. Consequently, Barton faced charges for DUI, marijuana possession, and driving without a license.
Mike Tyson: Known for his numerous incidents and legal troubles, Tyson has been publicly intoxicated on multiple occasions. In 2006, he nearly collided with a police car attempting to stop him. Tyson was under the influence of both alcohol and cocaine, further exacerbating the danger to road safety.
In conclusion, it is evident from these examples that even celebrities are not immune to imperfections and often disregard the law. However, this should not serve as a model for behavior. On the contrary, it is essential to prioritize responsible choices, particularly when it comes to driving. Losing your license due to driving under the influence would profoundly impact your business. As the driving force behind your business operations, you will heavily rely on your ability to drive to meet clients, attend meetings, and transport goods or equipment. Without a license, you would face significant challenges in maintaining the efficiency and effectiveness of your business. It would limit your mobility, hinder your ability to fulfill commitments, and potentially lead to a loss of trust from clients and partners.
Many tragic incidents have claimed the lives of young celebrities due to accidents. We must learn a valuable lesson from these events and never compromise our own safety on the road. Remember, each of us has only one chance to live a fulfilling life, and we should not risk it regardless of our celebrity status. If you are to protect your reputation, you must stay vigilant and ensure that you can safely operate a vehicle without the influence of alcohol or other substances that pose significant risks.
You may also like: What to Expect If Caught with Drugs in Houston?
Image source: Depositphotos.com