Click here to get this post in PDF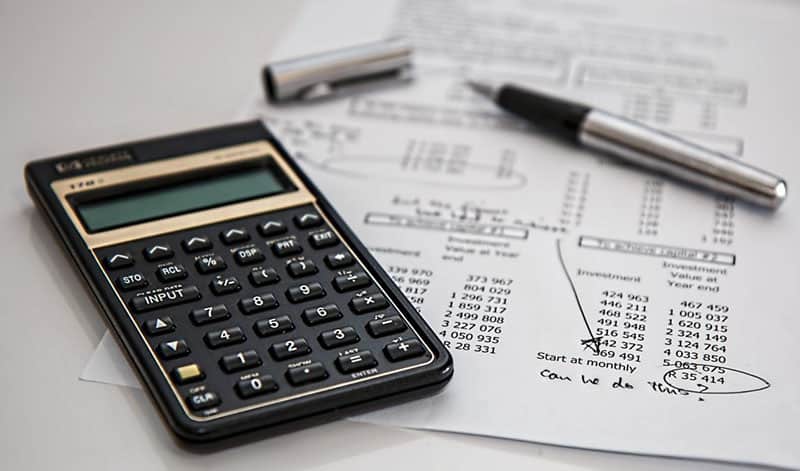 It doesn't matter if you have the best idea in the world. Your business isn't going anywhere if you can't afford to run it.
Keeping your budget in check is one of the most essential parts of running a business. Unfortunately, not everyone gets this right. Problems with cash flow are one of the biggest reasons new businesses fail.
Luckily, there are a few tips and tricks you can learn to make managing a budget less stressful. Below are eight tips that will help you make sure you don't run out of cash and perform perfect cash distribution.
1. Understand Your Current Situation
It doesn't matter if you're new to an industry or have 10 years of experience. You can't make plans if you don't understand the situation you're in.
Research the current trends, regulations, and risks in your market. You need to look at these things from every angle you can.
Ask yourself what could go wrong and how much it costs to fix these things. You need to account for all of this in your budget. Once you understand the risks and obligations your organization has, you can put aside money every month to handle issues that arise.
2. Expect to Spend More Than You Plan To
Things change all the time. You might be able to put together accurate estimates about income and expenses, but that's based on the data you have at the moment.
The changes you see are likely going to change how much money you're going to spend on your business. If you don't leave yourself any room for error, you aren't going to have the funds available to keep things running.
Make sure to always leave room for unexpected expenses. Doing this will allow you to complete your projects successfully and not stay stressed about the unknown.
3. Understand Seasonal Periods
It isn't uncommon for businesses to see a high and slow season. The problem is when you spend like you're going to stay busy in the foreseeable future.
Make sure you keep your budget the same, no matter what season you're in. Doing this allows you to keep spending to grow your business while making sure you have enough money in savings for when things slow down.
If you max out your spending when business is good, what happens if you need to keep it up when you aren't making as much money? You're going to start losing money and put your business at risk.
4. Watch Small Expenses
It's easy to watch out for large purchases. You're dealing with a large amount of money with those. Of course, you're going to do your due diligence and make sure you actually need the item.
It's easier to brush off smaller items. Everyone thinks that a few dollars here and there won't hurt anything. Then you look at the bill and see a substantial deficient caused by purchasing items you don't need.
Make sure you also include small items in your due diligence process. If you aren't careful, small purchases can end up being the most significant part of your budget.
5. Hire an Expert to Help
It takes a lot of work to put together a budget that works. Even if you can get the basics done correctly, that doesn't mean you know all the tips and tricks a professional accountant will bring.
You might not have the budget to hire an accountant full-time. However, that doesn't mean you can't contract with one for a short time.
Use your time with your accountant to run an audit of all your books. Your accountant can find places where you can make more money and start saving. Hiring an expert accountant might cost more short-term, but it can help your budget well into the future.
6. Automate As Much As You Can
How often do you think people make mistakes when manually entering information? It happens more than you think.
The more you rely on manual work when managing your budget, the more you open yourself up to mistakes. Even the more experienced workers you have aren't immune to them.
You can solve this problem by automating as much of your finances as you can. One of the best ways to do this is with online accounting software.
This software will connect to your bank account and automatically download all your transactions. Once you download your transactions online, it will then categorize that information and show it to you in reports.
All of this is hands-off. This means all you need to do is log in to get an overview of your business finances.
7. Invest In A New POS System
Are you a local store that takes payments at the register? If so, it can be hard to track your finances when you deal with an old cash register.
When purchasing a POS system that's new, you get an advanced device that can keep track of your physical transactions. Your POS will be internet-connected and will record all your card and cash payments online.
This means you have all the transactions for the day available immediately. Nobody needs to do the manual work of counting the cash at the end of the day.
These systems make budgeting much easier because they give an accurate and up to date account of your funds.
8. Do Regular Reviews
Managing a budget isn't a set it and forget it process. It's something that will change over time.
Make sure to set aside time to review your budget regularly. You want to compare where you are now to where you were when you created your budget. Gather information from your bank statement and spreadsheets. Once you quantify the changes, you can make changes to your budget that reflect them.
Even though creating a budget can help you stay in line, it isn't wrong to ignore it when it makes sense, either. Make sure you remain flexible and make your budget work for you.
Managing A Budget For Business Isn't Easy
It would be great if all you had to do is make sure that your income is higher than your expenses. Unfortunately, a business doesn't always work the way you want. Make sure to use the tips above when managing a budget so you can stay in control when the unexpected happens.
Once you have your budget in order, you can start working on growing your company. Keep reading our blog to discover the growth tips you need to keep expanding your business.
You may also like: How to Manage Your Business Debt Successfully