Click here to get this post in PDF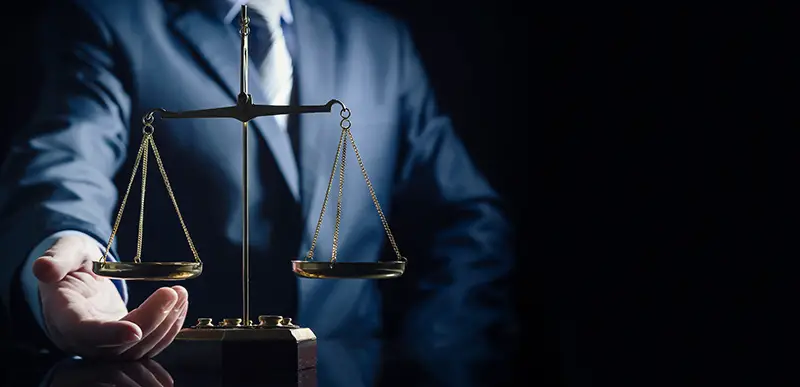 Choosing a career path is never easy, but it becomes even more difficult when you are trying to decide between different types of lawyers. In this article, I'll explore the different career options available in Australia and their average salaries and growth potential.
Tax Lawyers
Tax lawyers are the ones who represent clients in tax disputes, help businesses and individuals to understand their tax obligations and provide advice on matters related to tax planning, minimising taxation and policy. Tax law is a complex area of law as it deals with many areas of legislation, including income tax, sales tax, and the goods and services tax (GST).
Tax lawyers may also work on tax policy at the government level, assisting in drafting amendments that affect how much you pay when earning an income or buying something.
Criminal Lawyer
If you're interested in a career as a criminal lawyer, your role will be to represent people who have been accused of committing a crime. For example, you could work for the government defending people charged with breaking the law or represent them as defense counsel in private practice.
There are plenty of different types of cases that criminal lawyers can work on, including murder and manslaughter, assault, theft, child abuse, and sex offenses. In addition, drug trafficking and drug possession are crimes that drug trafficking lawyer provide cases for.
Insurance Litigation Lawyer
Insurance litigation lawyers like this insurance lawyers in Wellington are the professionals who defend you when you've been injured or suffered the loss of property. They work with your insurance company and help you get the compensation you deserve.
If you have been injured in an accident and need to make a claim, it's likely that your lawyer will be an insurance litigation lawyer. They can also be called upon to represent clients in court if their case goes that far, although this is not their main role.
Another important task for these types of lawyers is negotiating settlements with companies on behalf of their clients who have suffered injury or damage from accidents or other incidents.
De Facto Lawyer
As you may know, a de facto lawyer is a lawyer who works on behalf of people who are married or in a domestic relationship and are separating. They are also known as "family lawyers." To become one, you will need to study for either the Bachelor of Laws or the Bachelor of Jurisprudence and the Bachelor of Legal Studies.
If you're thinking about becoming a de facto lawyer, here's what to expect:
You'll be able to work with clients from all walks of life and backgrounds; this means that your client base will vary greatly depending on where you choose to practice!
You'll be able to help clients resolve their legal issues quickly because many family law matters can be resolved within six months if the parties cooperate well enough.
You'll often have time off between cases, which means that finding another job while working as a de facto lawyer might not be necessary!
Family lawyer
Family lawyers are involved in family law cases such as divorce, child custody, and child support. They provide advice on wills and estates.
Personal Injury Lawyer
Personal injury lawyers are the heart and soul of the legal profession. They help people who have been injured by another party and can also assist with insurance claims as well as compensation claims. You may be wondering what a personal injury lawyer does, so here's a look at some of their duties:
Evaluating your case and assessing liability (who is responsible for your injuries)
Negotiating settlements with negligent parties
Preparing court documents in preparation for filing lawsuits against negligent parties
Personal injury lawyers come in many different specialities. For example, some generalists deal with cases that span several areas, such as motor vehicle accidents or medical malpractice, and some specialists focus on one area, such as workplace injuries or malpractice claims against doctors. These lawyers work either on an hourly or contingency basis (meaning they only get paid if they win).
Real Estate Lawyer
Real estate lawyers have many duties, responsibilities, and roles. For example, they can be involved in selling or purchasing property and overseeing legal issues pertaining to land titles and leasing agreements.
Real estate lawyers are not the same as conveyancers, who mainly deal with the paperwork for property transactions. However, the two types of professionals complement each other well because real estate law is an area that requires a good understanding of conveyancing.
There are many career paths in real estate law; some lawyers specialise in residential sales, commercial leasing, or rural property management. Others choose to concentrate on their areas of expertise (such as planning and environmental law). Regardless of what type of work you want to do within this profession, there's plenty of opportunity out there for those looking for it
A good understanding of the different legal paths will help you decide what to pursue.
A good overall understanding of the different paths in law will help you decide which to pursue.
You can have a career in law without being a lawyer and a career in law without being a practicing lawyer.
For example, suppose you want to be an academic. Your qualifications might include an undergraduate degree, followed by studying for an LLB or JD (or equivalent) at a university or college. You may also need to do further study after completing your degree, like obtaining a PhD or doing legal research as part of your postgraduate studies.
Conclusion
So, what's the best way to decide on your career path in law? To sum it up, you will need to consider the type of lawyer you want to be and whether that matches your personality. We recommend looking at our article on different types of lawyers here. It will give you an overview of what each job entails so that everything should fall into place when it comes time for choosing which one suits your personality type best!
You may also like: Discover Why It Is Critical To Appoint A Criminal Defence Lawyer In 2022
Image source: Shutterstock.com