Click here to get this post in PDF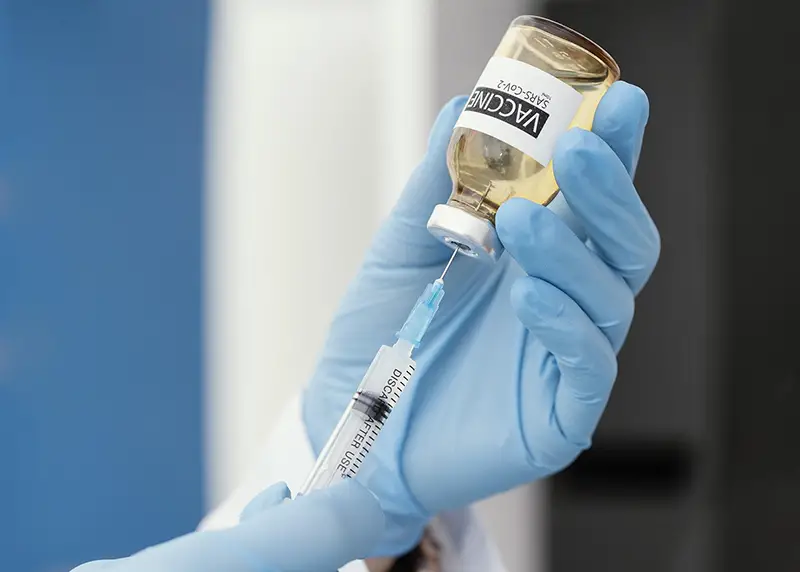 COVID-19 vaccinations have become widely available for some time now, but a lot of people are still due to get their first dose. One of the primary reasons is that not every person believes in the same school of thoughts when it comes to COVID-19 vaccines. A lot of people are also waiting for a vaccine with higher efficacy.
All these factors are making employers wonder if they can enforce their employees to get vaccinated and what steps to take if the staff members refuse. There have been instances where some employers have allegedly fired workers who refused to take the vaccine.
The Equal Employment Opportunity Commission (EEOC) has provided answers to some of the most pertinent questions related to workplace vaccination in America. Employers can make policies that encourage or mandate COVID-19 vaccination, as long as they are compliant with the Americans with Disabilities Act (ADA), Civil Rights Act (Title VII) or other employment laws.
Employers in other countries should also check the respective laws regarding workplace vaccinations. They should also consult lawyers who provide employee law advice before taking any actions against workers unwilling to take the vaccination. In the USA, employers have to keep the following aspects in mind before mandating COVID-19 vaccination at the workplace.
Disability Accommodations
If a worker is unwilling to obtain the COVID-19 vaccination, employers must evaluate the risks posed by the objection. According to the ADA, an employer can include a requirement in their policy that any individual employee should not pose a direct threat to the health and safety of people at the workplace.
That means, if an employee with a disability is screened out by the vaccination requirements, employers have to show that the said employee can pose a direct threat to the health and safety of other workers. They also have to provide evidence that the risk cannot be reduced or eliminated with reasonable accommodation.
According to the EEOC, four factors need evaluation by employers to judge if there is a direct threat to the health and safety of other workers. Those factors are as follows:
What can be the possible duration for the risk to affect the workplace?
What kind of potential harm can it cause, and how severe it can be?
What are the chances of potential harm caused by the risk?
How imminent is the possible harm?
Employers should judge whether an employee can be accommodated in any way in case he or she cannot be vaccinated due to disability. For example, the employee can be asked to work from a remote location or take a leave of absence. Employers can also evaluate the employee's work and decide if they can undertake an alternative job role that may not require immediate vaccination.
Religion Accommodations
Title VII of the Civil Rights Act requires employers in America to consider an employee's religious beliefs or practices and deem them sincere. However, they may refuse to accommodate the employees requests if they are detrimental to the business or too costly to bear.
There are many religious observances that an employer may not be familiar with, which is why they usually assume that the religious accommodation is based on sincere beliefs. However, an employer can question the need to accommodate a religious request from an employee objectively and ask for additional supporting information.
Employers can determine if the requested accommodation can be possible for an employee who cannot get vaccinated because of religious beliefs. If it is not possible to accommodate the request, an employer may prevent the employee from physically entering the workplace.
However, that does not imply that the employment can be terminated automatically. Employers must also check whether any other federal, state or local rights apply in such circumstances that can prevent them from fighting the employee.
Encouraging Vaccinations
Employers who wish to mandate COVID-19 vaccinations at the workplace should formulate a written policy about the same. They also need to take efforts to find out the underlying reason if an employee refuses to get vaccinated before they take any actions. Apart from the legal reasons, employees can have a general objection to COVID-19 vaccinations, which can put an employer in a difficult position.
For example, if the majority of the workforce refuses to get vaccinated, employers may not be able to decide whether they should terminate all of these employees or deviate from the mandate. Selective considerations for certain employees can also increase the risk of a discrimination lawsuit.
Therefore, employers can come up with steps that can encourage or incentivize the workforce to get vaccinated instead of implementing mandatory policies. Some of these steps can include:
Educational campaigns about Covid-19 vaccinations
Take steps to make the vaccination easily accessible for employees
Cover the cost of vaccinations
Offer incentives to those who get vaccinated
Offer paid time off to recover from possible side effects
Employers must take the right stance about the need for vaccination at the workplace. Therefore, they should maintain clear and frequent communication with their employees. They should also take the necessary steps to help them understand how getting vaccinated can make the workplace safer. The management can also lead by example by getting vaccinated first.
You may also like: The Importance Of Maintaining Good Employer-Employee Relationships
Image source: Pixabay.com