Click here to get this post in PDF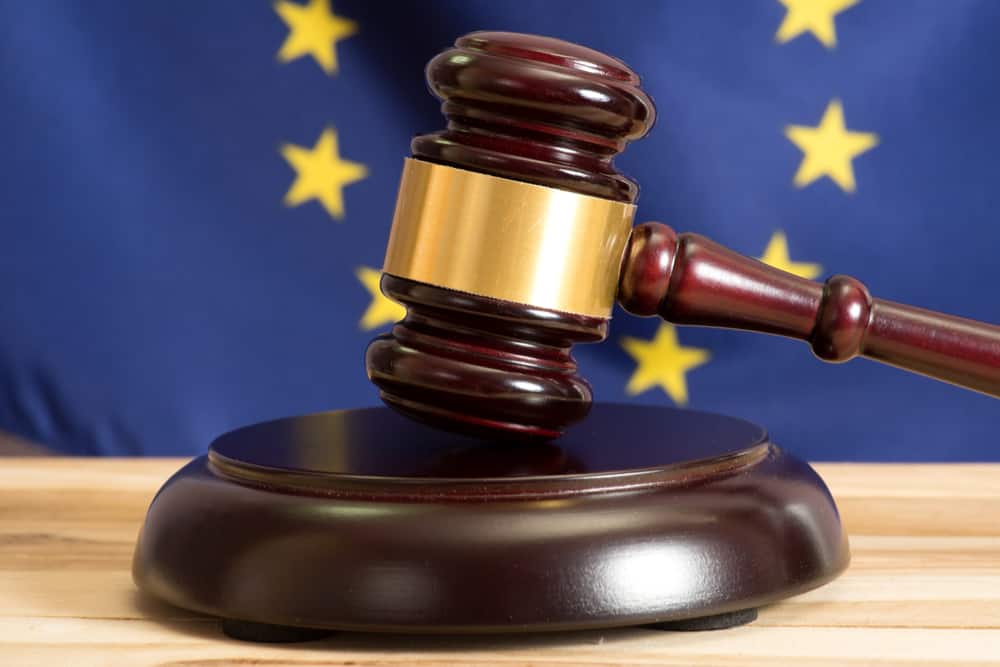 In theory, business within the EU is easy. When everybody plays by the rules, a common currency, freedom of movement, and free trade mean that businesses in each country can prosper from a wider market than the market of just their own country.
In practice, business within the EU can be difficult. Countries like the UK don't want to play by the rules — or rather, 52% of the electorate don't want to play by the rules — and the result is the negotiation over a new set of rules.
This is where the UK and the EU currently are. It's easy to imagine that all of this negotiation is happening and will continue to happen in Brussels. That's certainly how the media likes to portray it, with story after story on the gaffes and mishaps of the negotiators.
What Is The Great Repeal Bill?
The truth is that there is a lot which the UK will need to decide for itself in the House of Commons. This is what the Great Repeal Bill is for. Many people have imagined the bill passing through the Commons as some kind of victory for the Tories, believing it means the Tories will be able to pick and choose the EU laws they want to keep the ones they want to change, and the ones they want to scrap.
The reality is much more nuanced. First of all, the whole notion of an "EU law" is a very tricky concept. Depending on your opinion on the EU and your definition of "EU law", the amount of British law influenced by the EU could be anywhere between 10% and 70%.
The reason for this discrepancy is the fact a percentage figure on British law makes no sense. For example, the EU directive EN 15635 recommends expert pallet rack inspections at least once every twelve months. It's because of this directive that HSE recommends rack inspections from a SEMA approved racking inspector once every twelve months.
This HSE recommendation is consistent with the Construction Design and Management (CDM) Regulations 2015 and the Provision and Use of Work Equipment Regulations (PUWER) 1998. So, while the recommendation itself is not the same as a law, you could argue that it helped to influence these laws. Or, you could argue that it helped to influence some other laws. Or, you could argue that it didn't influence any law.
And, even if you were able to figure out whether or not this EU directive did influence a British law or British laws, what percentage figure would you put on that influence?
The second complication is that the Great Repeal Bill is more of a technicality than anything else. It's a functional piece of legislation that allows for a smooth transition of law as the UK leaves the EU.
As such, the bill is not a victory for the Tories as they won't really have the opportunity to "pick and choose" anything. The real unpicking of EU laws, directives, and recommendations will happen during the ongoing Brexit negotiations in Brussels as well as in the Commons once the UK is out of the EU.
As such, there's a huge amount of British businesses and the British public can do to influence the shape of UK business laws post-Brexit. In fact, there's a huge amount that people and businesses all over the world can do to influence the shape of UK business law post-Brexit.
The Will of the Public… And The Customer
How you want the UK to look post-Brexit entirely depends on your business model. A startup which relies on labour from EU nationals will push strongly for freedom of movement, or something resembling it, post-Brexit. David Davis has suggested that such a future is a possibility — but only for London.
By contrast, a startup that might benefit from closer UK-US relations post-Brexit would want to push for that. Michel Barnier has suggested that this future is also possible.
If you're a business owner who is staunchly opposed to the whole idea of Brexit, you could also push for some kind of second referendum. This idea has been entirely dismissed by the two major parties, but it's something which the Liberal Democrats are still pushing for and still believe could happen.
Whatever your opinions on Brexit, it's also important to figure out what your target audience might want you to push for and what would most benefit them. Just as a politician is elected to represent their voters, a business should represent its customers.
Consider that each pound or dollar a customer spends on your service is a vote for your company's stance and political outlook. When customers disagree with a company's stance, they often revolt. As such, it's important to recognise your responsibility. Even for businesses outside the UK, if Brexit is a decision that affects your customers, you need to decide how you're going to react to that and what's worth campaigning for.
Much like a politician, your elevated position as a business leader will allow you to have a real impact on how the UK operates post-Brexit. Much like a politician, you will also be expected to respect the views of the people who give you power. If you can balance those two things, you'll be able to know how much you can and should try to influence business law post-Brexit.
You may also like: How the EU Referendum could affect UK health and safety laws
About the Author
Mitchell Labiak is a digital marketing expert who works for Exposure Ninja as well as the editor of "The Ultimate Guide to Content Marketing and Digital PR". He also creates YouTube videos about history and can write down all 50 US states from memory.