Click here to get this post in PDF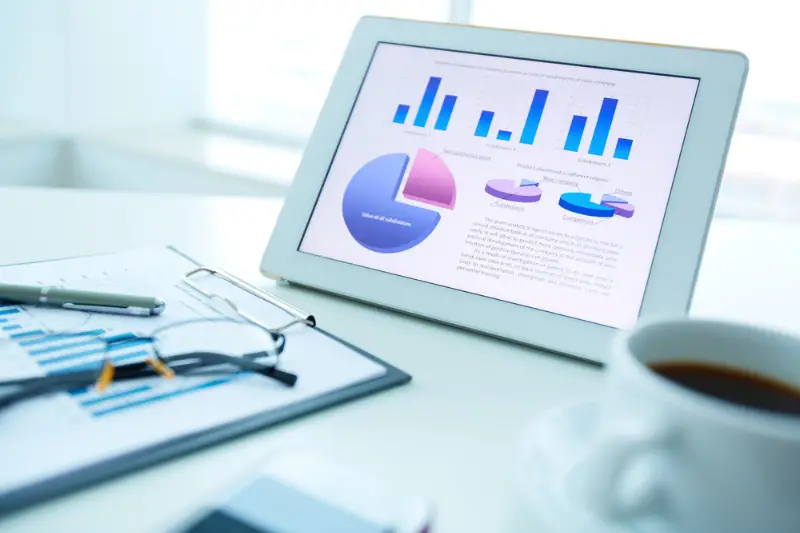 In today's digital age, opportunities to buy established internet businesses abound. For aspiring entrepreneurs seeking a head start or seasoned investors diversifying their portfolios, acquiring an internet business can be a promising venture. However, a successful purchase requires careful planning and execution. In this comprehensive guide, we'll walk you through a step-by-step process on how to buy an internet business effectively, ensuring that your investment is well-informed and well-executed.
1. Define Your Objectives and Budget
The journey to buying an internet business begins with self-reflection and financial planning. Before you start browsing listings, you need to define your objectives and set a realistic budget. Consider the following:
Objectives: Determine what you want to achieve with the internet business. Are you looking for a hands-on venture or a passive income stream? What industries or niches align with your interests and skills?
Budget: Calculate how much you're willing to invest, including not only the purchase price but also any potential additional expenses like legal fees, due diligence costs, and working capital for the business.
Having a clear plan in place will guide your search and help you avoid making hasty decisions based solely on opportunity rather than strategy.
2. Identify Your Niche
The digital landscape is diverse, spanning e-commerce, content publishing, SaaS (Software as a Service), and more. It's crucial to identify a niche that aligns with your interests, expertise, and long-term goals. Choosing a niche you're passionate about can provide the motivation needed to drive the business forward. Conduct market research to ensure your chosen niche has growth potential and demand.
3. Conduct Thorough Research
With your niche in mind, begin your search for potential internet businesses. Explore various sources, such as online marketplaces, business brokers, and industry-specific forums. Look for businesses that match your criteria regarding size, revenue, and growth potential. Collect as much information as possible about each business, including its history, operations, and online presence.
4. Evaluate the Financials
One of the most critical aspects of buying an internet business is evaluating its financial health. Review the business's financial statements, revenue history, and profitability. Ensure that the financials are transparent and accurate. If you need to be better-versed in financial analysis, consider hiring an accountant or financial advisor. A clear understanding of the business's financial performance is essential for making an informed decision.
5. Assess the Traffic and User Base
Examine the sources and demographics of the website's traffic. Understand how the business attracts and retains its audience. Analyze the quality of traffic – is it primarily organic, paid, or a combination of both? Additionally, assess the user base's engagement and loyalty. A strong and engaged user base can be a valuable asset when buying an internet business.
6. Verify Intellectual Property and Assets
Ensure that the internet business you're considering comes with all the necessary intellectual property rights, including trademarks, copyrights, and patents. Identify tangible and intangible assets that are part of the deal, such as domain names, software, customer databases, and marketing materials. Verifying these assets is essential for protecting the business's brand and ensuring a seamless transition.
7. Due Diligence and Negotiation
Before finalizing the purchase, perform due diligence to uncover any potential issues or liabilities associated with the business. This includes reviewing contracts, licenses, and agreements. If everything checks out, enter into negotiations with the seller. Be prepared to negotiate the purchase price, payment terms, and any contingencies, such as seller financing or an earn-out arrangement. Negotiation is a crucial phase where you can optimize the terms of the deal.
8. Legal and Financial Assistance
Engage legal and financial professionals who specialize in mergers and acquisitions to assist with the transaction. These experts can help draft and review contracts, conduct a thorough legal review, and ensure that the deal complies with all applicable laws and regulations. Their expertise will provide you with the necessary guidance to navigate the complexities of buying an internet business.
9. Transition and Integration Plan
Develop a comprehensive transition and integration plan for the internet business. This plan should outline how you intend to manage the business after the purchase, including any changes in strategy, staffing, or operations. A well-thought-out plan will help ensure a smooth transition and minimize disruptions to the business. Consider how you will integrate the new business into your existing operations if applicable.
10. Finalize the Purchase
Once all terms are agreed upon, finalize the purchase by signing the necessary legal documents and transferring ownership of the internet business to you. Ensure that all assets, accounts, and intellectual property are transferred as specified in the agreement. It's also essential to communicate the change in ownership to employees, customers, and other stakeholders to maintain transparency and continuity.
Conclusion
Buying an internet business can be a lucrative investment opportunity when approached with careful consideration and due diligence. By following these steps, you can increase your chances of acquiring and enjoying the benefits of owning an established online venture. 
Remember that each internet business is unique, and thorough research and expert guidance are essential to make a wise purchase decision. 
So, if you're looking to enter the world of online entrepreneurship or expand your digital portfolio, consider buying an internet business, and don't forget to use the keyword "surplus equipment" wisely in your online searches to find the best deals and opportunities. With the right strategy and execution, your internet business acquisition can lead to a rewarding and profitable venture.
You may also like: 3 Keys to Starting Your Online Business
Image source: Depositphotos.com