Click here to get this post in PDF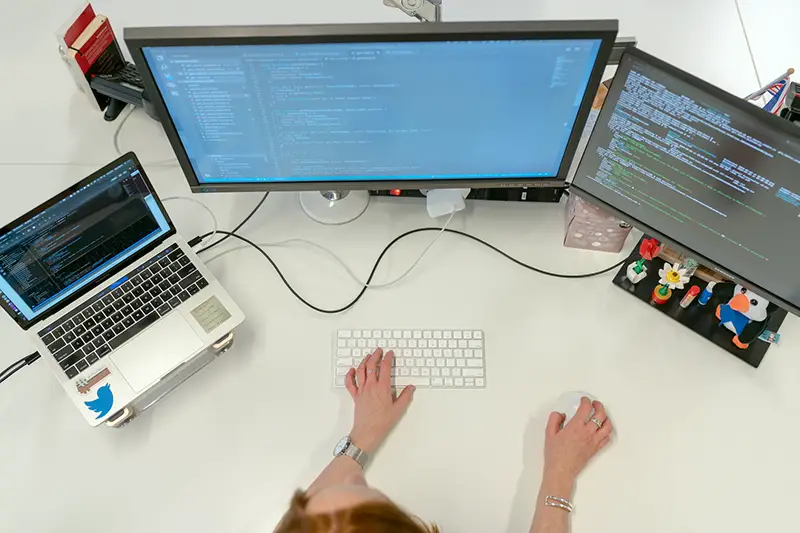 Did you previously think you would be able to carry virtually your entire bank account in your pocket? Could you imagine making hefty payments just with the single tap of your cell phone? Of course, it was not possible some decades ago. However, technological inclusion in life has changed the entire landscape 180 degrees. Now, we can certainly imagine all these possibilities. Not just technology, several other aspects of modern-day life are incorporating these innovations in our daily routine.
The modern era is bringing about innovation in almost every domain of life. The more complex certain things are, the more alternatives we have to make them more manageable. From Airlines to Healthcare and Education, everything is absorbing specific transformations. So, it is not surprising to say that the way we used to do business is also changing. Digitization has caused a noticeable change in business operations within a brief period. It has become an easy way to achieve business excellence and sustainable success.
According to market research by Peter Fisk, the business sector will undergo a change equivalent to the past 250 years within only the next ten years. The baby Boomer generation spent around 15 trillion dollars in 2019. We can still expect the market to grow and consumer demands to change. Therefore, we must transform our business according to modern needs. This article can certainly help in this regard. It highlights five ways to improve your business operations according to the new era.
Latest surveillance and monitoring system 
Either it's your office premises or the factory floor, surveillance and monitoring are always a necessity. The modern-day business environment also demands strict surveillance and monitoring of essential organizational resources. Companies are widely using a reliable and cutting-edge asset tracker to ensure efficient resource tracking. It helps comprehensively maintain assets and easily trace categories. 
Now we even have remote surveillance utilities. The wake of the Covid-19 pandemic has surged the inclination toward work from home. According to SHRM, about 82% of employers are allowing some degree of work from home. Therefore, employers are proactively opting for remote business surveillance. It does not only help to ensure employee productivity but also timely delivery of team goals. Modern-day workplace flexibility comes along with specific challenges as well. Contemporary surveillance and employee monitoring systems prevent business loss due to exploitation of that flexibility.
Reduction in administrative wastages 
There are thousands of administrative aspects of a business. It is relatively easy to get puzzled by all of them and lose overall concentration. Modern-day markets with their cut-throat competition will not give you a second chance if you lose your attention. Therefore, every business entity must try its best to reduce wasting efforts in petty administrative tasks. 
According to a report by Information Age, businesses burden 90% of their employees with repetitive tasks. Now, you can imagine the productivity loss here. Most of these tasks are the usual administrative stuff that can be avoided if planned smartly. Therefore, businesses should redesign their administrative process flows accordingly. Daily budgeting, petty cash management, and employee attendance records should not take a significant amount of time. Once you automate these processes, you can use the time saved for more productive activities.
Resource forecasting 
The first thing you do for going on camping is to forecast the food requirement. After that, you go to explore new places for a specified time. Similarly, business machinery will consume a significant amount of resources. You must strategically forecast the resource requirements and ensure the timely availability of essential resources. It becomes more crucial for a production-extensive business, enabling the smooth running of the whole value chain.
Material requirement planning (MRP) has become an essential field of supply chain management of the new era. The primary purpose of MRP is to assess, identify, and ensure the availability of resources within time. It ensures replenishment of material inventory before processes halt. Therefore, it plays an exceptionally vital role in the overall operational strategy of the business. It reduces uncertainty and enables a company to timely meet customers' demands.
Continuous improvement 
Large-scale technology adoption is continuously changing the world at a rapid pace. Therefore, consumer preferences are evolving as well. A smart business strategy is always the one that responds to these changes. It necessitates the need to have a continuous improvement approach for your business operations. Now, one size does not fit all. According to a report on Encyclopaedia, businesses with continuous improvement operational strategy observe a 30 to 50% increase in productivity. It is mainly because the business environment is rapidly changing. 
Stakeholder preferences, market dynamics, and customer expectations vary with time. Therefore, your operational strategy should change accordingly to cater to all these fluctuations in the market. It helps you to achieve sustainable competitive advantage. It makes your market offerings attractive to consumers and other business stakeholders. Moreover, technology plays a significant role in business in the New Era. It would help if you continuously improved to incorporate all the necessary technological advancements.
Data Analytics 
One of the most disruptive yet valuable innovations of the new era is undoubtedly Data Analytics. It has entirely revamped business data analysis. It has opened limitless possibilities to utilize data for business intelligence. Now, you can collect, assort, categorize, and represent operational data in a much better way. Previously, this data was no more than numbers clumped in tedious spreadsheets. However, it is used for strategic decision-making now. 
According to Ducenit, the global data analytics market for business will reach a whopping $274.3 billion by 2022. So we cannot just ignore the role of Data Analytics in the latest era of business. It helps your business to centralize operational data. It reduces information silos and enhances overall efficiency. It also allows you to understand your operations and identify gaps holistically. 
Final thoughts 
There are always pros and cons to most things. Modern-day innovations and advancements are no exceptions to it. Despite aiding business operations immensely, they still come with various challenges. It would help if you analyzed external market stimuli and internal business operations carefully. Then, you can devise the right balance between adopting innovation and traditional business practices. However, you will certainly need to transform your business as per the requirements of the new era. Otherwise, competition will drive you out of the market very soon.
You may also like: Business Technology of Today: Affordable Innovations You Need to Be Using
Image source: Pexels.com