Click here to get this post in PDF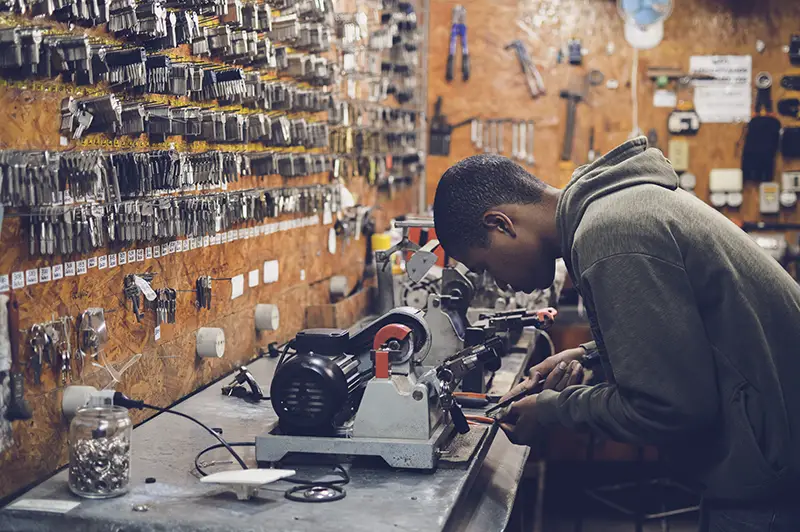 This article contains affiliate links. For more info, see disclosure.
Starting your own business can be a very exciting ordeal. However, because it requires time, money, and you might meet several risks along the way, the idea of a startup venture can also feel incredibly daunting.
Moreover, if you are genuinely eager to start your own business venture but you don't have much money for it, there are a few small business ideas with no money or little money required that you can consider. 
1. Digital Products Business
Digital products such as templates, courses, and music are great products to sell without the need for expensive capital. You can leverage your existing knowledge and skills and make money off them.
As these are not physically tangible, they do not require repeated manufacturing and shipping costs, and your margins can stay high. Thus, selling digital products is an exceptional business you can start as the risks are minimal.
2. Dropshipping
Dropshipping is becoming more and more popular these days due to many reasons. First, this business requires minimal capital for a startup operation. Next, it is also one of the easiest companies to dabble into.
With that said, dropshipping is essentially a fulfillment business wherein third-party stores ship items to clients on your behalf.
Many entrepreneurs were able to thrive in this industry as it requires low overhead costs. It is completely scalable as well.
3. On-Demand Printing Services
If you have the knack for graphics design, you can make a living off it by starting an on-demand printing service. You could offer T-shirt printing, greeting cards, stickers, posters, and other prints. If you choose T-shirt printing, we recommend looking into DTG vs. DTF printing.
You can also create your own website and showcase some of your best designs. You may also allow your clients to have a customized design to match their project's purpose and aesthetics.
4. Freelancing
Suppose you have an existing skill that you can offer virtually such as content writing, graphics designing, photo and video editing, general admin, and so on. In that case, you can start a freelance business in the comfort of your own space.
Becoming a freelancer only requires your skill, a computer, and a reliable internet connection. Once you have all the necessary equipment, you can create an account on platforms made for freelancers and outsourcers such as Fiverr and Upwork.
5. Handcraft Business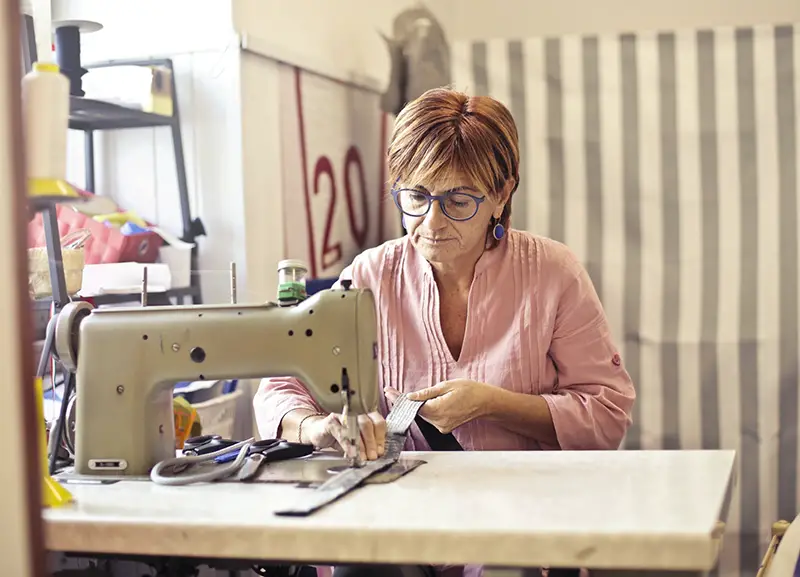 Handcrafted goods are some of the easiest products to sell as they are inexpensive and make great gifts and souvenirs.
Suppose you have the creativity to handcraft some goods at your home. In that case, you may start selling your pieces to friends and family, or you can start selling them on online marketplaces such as Etsy.
Some of the most popular handcrafted goods are candles, bath bombs, bath salts, key chains, and accessories such as bracelets, chokers, and scrunchies.
6. Homemade Food Business
Another highly saleable item you can start selling with little capital is homemade food. If you have the skills to create exceptional dishes or pastries, then selling some of your best recipes can help you earn money at home.
You can either create a sample of your homemade food items, take a photo of them, post them on your socials, and let people know that you are selling them. You can also start a food truck if you want to gain more walk-in customers. Due to the inherent nature of the food industry, you must register your business to limit your liability.
7. Start a Blog
If you are keen on writing about specific topics you are passionate about, starting your own blog is a great small business idea that you can start with little capital. You won't be earning right away from your blog, though.
However, once you get decent traffic volumes and build a solid community of readers, you may start monetizing your blog in several ways. These include ads, affiliate marketing, and product or service sponsorships.
8. Start a YouTube Channel
Another exceptional online platform that allows creative people to earn a living is YouTube. You can post the most random videos as long as they don't violate the platform's terms and conditions.
Once your YouTube channel has reached a certain amount of subscribers, views, and watch time, you will then become eligible for the platform's Partner Program. This means you may start monetizing your videos through Google AdSense.
9. Dog Walking Service
Being a dog walker is probably one of the most effortless and most stress-free services one can offer.
If you are a big dog lover and you love going for a walk outdoors, then being a dog walker is one of the easiest forms of business you can start right away.
You can begin offering this service to family, friends, and acquaintances. Once you've got enough experience, your existing clients may recommend it to others who need your assistance.
10. Airport and Hotel Car Service
To start an airport and hotel car service, you will need to invite many Lyft and Uber drivers to work for you.
Next, send a business proposal to several hotels asking them to use your service of transporting their guests from the airport to their hotel and forth.
11. Car Rental
If you have a car and don't use it daily, offering it for rent allows you to make it an income source. You may provide an hourly or a 24-hour car rental service.
Additionally, the price you must charge for the rental service depends on your car model and its size.
Final Thoughts
The new business you can start essentially depends on your skills, knowledge, passion, and budget. Thus, before deciding which venture to dabble into, make sure to conduct a thorough market research first to avoid failures.
You may also like: 4 Unconventional Ideas for Business Worth Considering
Image source: Pexels.com