Click here to get this post in PDF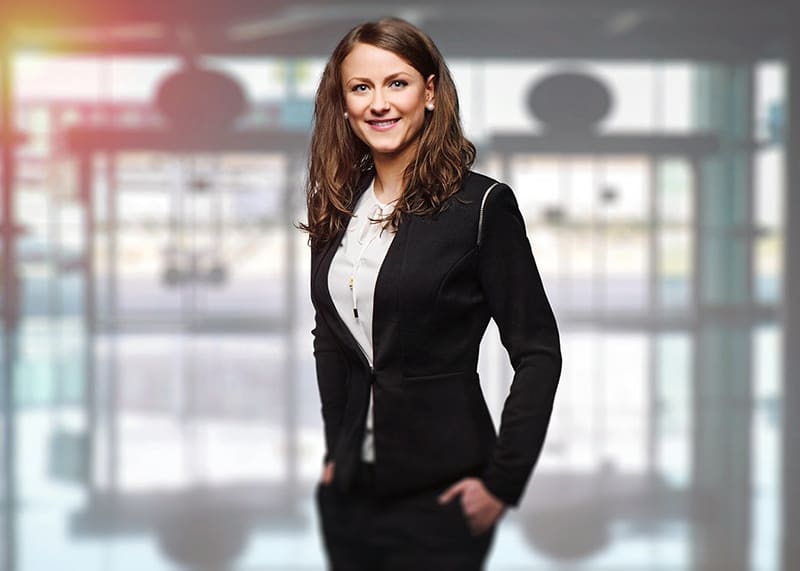 With the fast-evolving demands of today's end-users, businesses must stay on their toes and accommodate new requirements. To effectively cater, it's not just the products and services that need to change. Operations should evolve, as well.
Doing things differently in business is not just a matter of adding new processes, but it's also imperative to change thinking. For instance, more and more dining establishments nowadays are opting to go plastic-free. With a growing number of customers showing support for environmental consciousness or green living, cafes and restaurants are prompted to study environmental-responsibility and the best green principles to uphold for day-to-day operations.
In addition to those, it's remarkable how many of such businesses learned to reach out to specialist organizations to elevate their knowledge further and create beneficial partnerships to fortify support for the new thinking.
Of course, new thoughts are not always easy to implement, but it's essential to know that they can lead to impressive returns, meaning they are usually worth all the trouble. Discussed below are four more ideas to consider if you are looking to take your business to a whole new level of success.
1. Unconventional hires
Hiring unconventional applicants is proving to be a smart tactic. For example, hiring more creatives for technical work and even socially vulnerable people has not only put certain companies in the spotlight for being revolutionary but is inspiring other business organizations as well.
Companies that have less stringent requirements for hiring (qualifications-wise) found that bringing in atypical people for key positions in operations can lead to different and often better results. Unconventional hires contribute different skill sets, perspectives, and work ethics.
Here's a case of a truly unconventional hire – do you know that Google hires a massive flock of goats to keep its lawns under control instead of professional lawn care experts? How about that for an environmentally-friendly option and also alleviating goatherds' financial burden of feeding the animals?
It is worth adding as well that unconventional hiring can also impact society's wealth disparity. With this uncommon business practice, a lot of good is produced in various ways. So, if your business is looking to hire people, top job consultancy services advise thinking out of the box and being more open-minded.
2. Develop experts in the company
Instead of hiring experts, invest in developing experts within your organization. This is not just a clever way of reducing costs since established specialists typically demand a higher salary, but it's also a sound strategy in maintaining exceptional employees for the long-term.
When expertise is developed within the company, it's common for employees to think that their skills and techniques are the best because they are in an environment where they are truly intended for. Thus, the likelihood of jumping to a competing corporation is low.
What's more likely is their better coordination and cooperation with other key players in the organization. They'll communicate more effectively with each other, which will allow the business to make time work for them optimally. Plus, they can eventually serve as competent trainers when your company welcomes a fresh wave of new hires. This is like a shared economy within operations at its finest.
Developing experts within the company is easy enough. There are organizations that offer professional development courses and businesses can hire trainers and coaches for everything from effective leadership, cultural intelligence, developing coaching skills for managers, and others.
3. Raising prices
Increasing the cost of products and services may seem counterintuitive, but this can establish your company as a real industry authority. When you raise your prices, it means that your operations are committed to continually improving. This can be with hiring more dynamic people for critical positions in the business, as well as polishing services and products to meet clients' stringent requirements accurately.
Various studies (shared by CrazyEgg, NHK Biz Trends, and Entrepreneur) also show that raising prices is a smart strategy for improving productivity. One, it's a driver in making new hires and veteran employees deliver an output worth the company's asking prices.
And two, this strategy is vital in locking in loyal customers who may be few but are maximally profitable for the business. These are customers that do not mind paying a premium price for the fantastic quality of products and services your company is sure to deliver.
4. Consistent after-sales care
After-sale customer care is not an unusual practice, but to this day, not a lot of companies are consistent with it because it takes up too much time, and it often needs specially trained employees. However, this is a business investment that can be counted on to yield gains.
With a reliable POS system, it should be a breeze to generate valuable customer information for appropriate after-sale customer care. The system can keep track of purchases, as well as when repairs and replacements for products should be carried out. This allows the business to deliver convenience and strengthen ties with clients.
Another excellent advantage to this strategy is it ensures that the business beats out the activities of potential competitors by never missing out on new sales opportunities and presenting them during the most appropriate times.
These unconventional strategies for business do not necessarily destroy conventions. Rather, they complement smart practices while still serving the true heart of the business as letting operations evolve. So, if your company needs a refreshing, be open to new ideas. This is one of the surefire ways to grow and succeed in a fast-changing world.
You may also like: Top Tips: How Your Business Can Increase Custom
About the Author
David Mackenzie, a recruitment professional with over 20 years' experience in the field and a record of entrepreneurial accomplishment, is Managing Director and Head of HR at Mackenzie Jones. As the Group MD, David is responsible for the overall direction of the Mackenzie Jones