Click here to get this post in PDF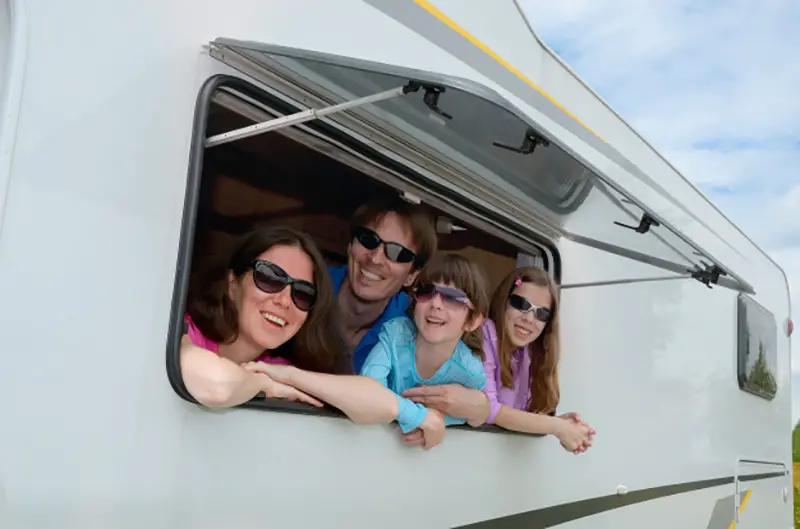 A business allows everyone to explore new ideas, may it be their longtime passion and craft or turning their hobbies into an income-generating livelihood. While it's true that owning a business is a significant endeavor, some individuals take on this challenge and make things happen. Many business owners get creative over time in exploring ideas on how to start and run their business. 
Before, business owners looked for rental space or buildings to start, but now, RV-based business is getting popular. RV-based business is a trending new business idea to start, and it's working for individuals who have a passion for traveling. However, there are still many questions about how sound it is to start an RV-based business. 
Is it worth the money? 
To better understand things, let's dive deeper into the intricacies of starting an RV-based business. 
Should I Get An RV Loan Or Buy It With Cash? 
That's the most important question among all other questions you'll hear when you have an idea to start an RV-based business. Is it wise to file for an RV loan, or is it better to pay it with cash? Either way, RV dealers can assist you with the decision when you find your perfect RV.
There's a lot of factors that make the two advantageous from each other. When you file for an RV loan, you safely keep a considerable amount of cash you'll spend in getting an RV. But, you'll be going to manage the monthly repayments until you finish your loan terms. 
On the other hand, when you pay it with cash, no monthly repayments means no hassle. Yet, living in an RV requires a lot of maintenance, which requires money. The money you paid for the RV can be utilized to cover the maintenance and, even more so, assist your starting business. 
Nevertheless, both offer benefits. It depends on your current financial status, how fluid your finances are, and how you can sustain your living expenses and business needs. Whenever you decide to apply for an RV loan, you can work with My Financing USA. They have professional staff specializing in handling RV loans and answering inquiries related to it. 
Benefits of Starting An RV-Based Business
You may not exactly think that starting an RV-based business could work or prosper due to the industry's current tight competition, but let us tell you why it is striving and thriving up to date. 
Different Customer-Based
One thing that makes RV-based businesses running is that they can cater to a wider audience, which happens through traveling. Living on the road and doing business on the road gets you to meet many different people. This becomes your potential customer, and as you go along with your travel, this expands and widens out. 
Work Anywhere and Everywhere 
This is true when you run your business on the road. You get to go places and work from there. Enjoying life while working, running a business, and earning a profitable income on the road is possible. 
You can target specific occasions and events to position your business, and you can easily make it since you live in moving home. Business mobility is one of the most significant factors in an RV-based business.
Travelling Became Essential 
Travelling became essential most, especially if you need to deal with customers personally. If your business is photography, you need to meet your clients, arrange schedules, and do the photoshoot. It became a necessity, and going to different places is in your system already. 
Affordable Start-Up
No RV yet? There are tons of used RVs that you can remodel and customize. RV financing can help you too. If you already have one, you can save up for minor remodeling and set up a mini-office to start your business on the road. 
Converting your RV into a mobile business can save you money compared to getting a traditional office. You're also not paying for the extra utilities and fees that you incur in renting an office space. 
Suggested Business Ideas You Can Start 
Since you're already here and interested to start and run your own RV-based business, here are some business ideas you can venture out. 
Etsy Shop 
Aside from e-commerce star Shopify, Etsy is a trendy and hip online selling platform that you can utilize. You can promote handicrafts such as crochet, customize jewelry, and other products on Etsy. Plus, you get to shoot your products in beautiful places, and it works best when advertised on Instagram.
Pro-tip: You can sell your captured images online and earn a side hustle. 
Pop-Up Food Stall 
If you're into cooking and baking, why not prop up a food stall and display your pastries and cooking skills in every town you visit. You can target festivals and local events to promote your products. Not to mention, you can easily advertise your business by painting your RV- instant marketing. 
Virtual Assistance 
The power of getting and doing everything online is highlighted even more in doing business in an RV. This is where work-life balance is so much appreciated. You get to work while enjoying a beautiful view. Don't mention the income. Virtual assistants make good money in utilizing their skillset. 
Tattoo Shop 
A lot of tattoo enthusiasts discover that starting a tattoo shop on the road can work. Free marketing and advertising can get to places, attract other tattoo artists and communities, and grow the network. Also, starting a tattoo shop in an RV provides comfort and convenience. No heavy equipment is needed, which makes traveling light and comfortable. 
Takeaway
Starting a business is no easy feat, but everyone can try it out, and an RV-based business can be a potential business idea that can generate income for you. 
It can open many opportunities, and other than that, it can save you money compared to traditionally starting a business. However, it's best to mention that RV-based business is not for everyone. But if travelling and doing business is your passion, starting a business in an RV might be a good idea for you, and it could work for you. What's left to do is to try it. 
---
Top 5 Mistakes Made by Startups
---
About the Author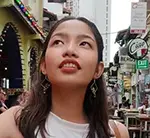 Lauren is a full-time RVer, and she's been living on the road for three years now with her partner Luke and her dog Cassie. She decided to do full-time RVing since her last trip to California. Now, she is doing her full-time writing job on weekdays and going to different places to practice her photography skills on weekends.