Click here to get this post in PDF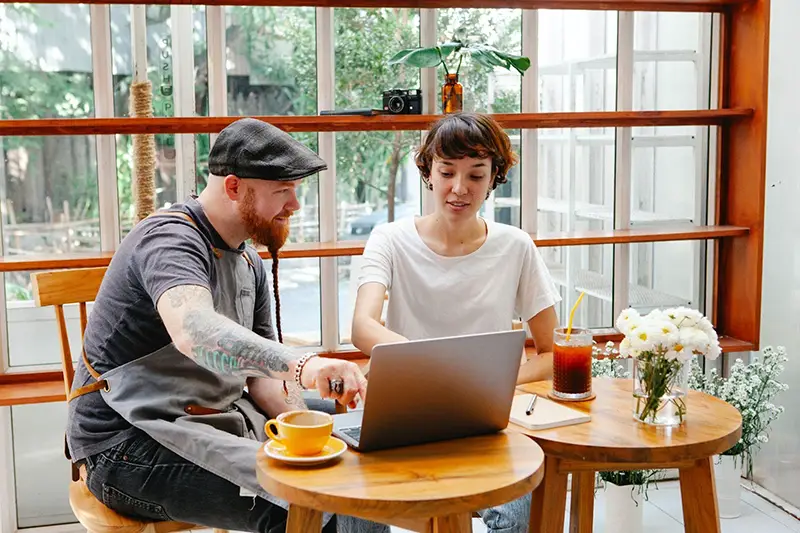 Starting a small business can be an excellent way for couples to spend more time together and make some money. These businesses range from your website store to homemade desserts, so there is something for everyone. If you and your spouse are looking for a new project to work on together, consider starting one of five of the best options in this blog post.
What Are The Benefits Of Family Business?
The benefits of starting a family business are many. For one, it can be a great way to bond with your spouse or partner.
It can also be a way to teach your children about entrepreneurship and the value of hard work.
Finally, it can provide you with additional income and security in retirement.
There are some challenges to starting a family business as well. One is that getting the business off the ground takes time and effort.
Another is that you need to work well together as a team. Finally, you need to have a solid business plan and realistic goals.
If you're thinking of starting a family business, here are six ideas to get you started.
6 Business Ideas for Couples That Actually Work
Here are five business ideas for couples that we think have serious potential.
Start a Pet Sitting Business
Starting a pet sitting business is a no-brainer if you love animals and live in a pet-friendly area. You can advertise your services on websites like Rover or Care or through word-of-mouth.
Hint: Try offering extra services like dog walking or training to stand out from the competition. This will show potential clients that you're dedicated to providing the best possible care for their pets.
Open a Home Daycare
If you love kids and have a way with them, starting a home daycare could be the perfect business for you and your partner. You can start small by only caring for a few children at a time and then grow as demand increases.
Hiring help can also be a great way to take some of the pressure off, especially if you plan on growing your business. With a reliable team in place, you'll be able to focus on what you do best – taking care of the kids!
Cleaning Business
Cleaning franchises are a great way to explore a business opportunity right now. Now more than ever, quality cleaning services are critical – if you want to explore a business opportunity right now, you should consider buying a cleaning franchise. There is no need to have any previous experience in the cleaning industry. If you want to own a cleaning business. You can easily manage some franchises from home and handle activities remotely
Create an Online Store
The internet has made it easier to start an online store. If you have a great product or service, there's no reason why you can't get started today. Of course, you'll need to create a website and market your business, but the rewards can be significant. You'll be your own boss, and you'll also be able to work together as a team.
There are many success stories of couples who have found success with their online businesses. Take, for example, Jeff and MacKenzie Bezos, who started Amazon in their garage in 1994. Today, it's the world's largest online retailer and over $900 billion!
Bake and Sell Desserts
You don't need a brick-and-mortar location to sell your wares. With some planning and marketing, you can set up a shop at local farmer's markets, holiday bazaars, and even on social media. If you're crafty with desserts, this could be the perfect small business idea for you and your partner.
What You'll Need:
A list of recipes
Baking supplies
An oven
Packaging supplies (if selling to go)
A means of transportation (to get your goods to the market or bazaar)
Offer Freelance Services
If you have complementary skills, why not start offering your services to others? For example, you can create a website or simply reach out to businesses and individuals you think could benefit from your offer.
For example, suppose one of you is a web developer and the other is a graphic designer. In that case, you could start offering your services as a team. This is a great way to make some extra money and get your business off the ground.
Conclusion
Starting a small business with your partner can be a great way to combine your skills and passions while pursuing a shared goal. Couples can create many types of businesses together, so there's sure to be an option that's perfect for you. With some planning and hard work, you can turn your business idea into reality.
You may also like: 6 Small Business Ideas for Couples