Click here to get this post in PDF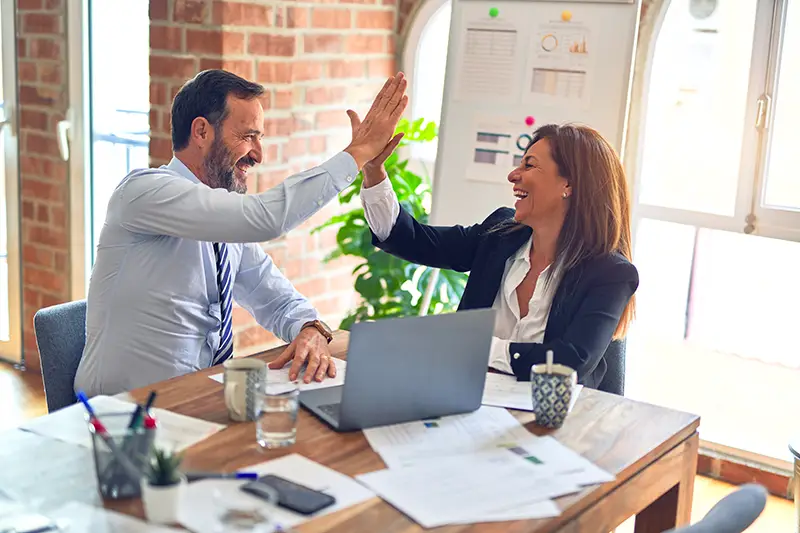 Young couples in this era are more business-minded. They secure their future by thinking of ways to earn more aside from working a full-time job. Hence, the number of couples looking for small ideas to invest in is increasing nowadays.
If you and your partner are amongst these couples looking to invest in a small business, you came to the right place. We have come up with some small business ideas that you and your spouse can consider. 
Food Catering Service Company
Cooking is a part of your daily tasks as a couple. It is why starting a food catering service company will be easy for both of you. If you cook well and people love the food you cook, you will never have any problem establishing a catering service company. 
However, before starting any business, you must recognize which city is best to sell your products. You can check CreditNinja's study on top cities for couples to help you determine in which city you should start to invest. 
When starting a food catering business, you must consider a few things such as:
Determine what food to offer
Know who your target market is
Secure all the supplies needed when cooking and delivering the food
Find a good place to start your small business
Set a budget
Create a solid business plan 
How many staff you should hire 
Real Estate Development 
If both you and your spouse love to design houses, real estate can be an excellent option for you. You can start by purchasing worn-out properties that you can renovate and sell at a higher price. 
There are so many knockdown properties for sale that you can buy at a low price. Although you will need to spend more money as capital, you will profit significantly. 
Renovating houses can also be a great hobby to help you divert your attention and relieve stress. It can be time-consuming, but the wait will be all worth it. 
Travel Agency
With the COVID-19 pandemic almost over, travel restrictions are lifted, and people are starting to plan vacations. It is predicted that a lot of people will book with travel agencies in the upcoming months. 
It is also the best small business for you if you and your spouse love traveling. Because you can easily relate to your customers, you can ensure that you can provide the best assistance to them. You'll also enjoy talking to them about the best destinations for traveling. 
You can run a small travel agency at home. While it won't be convenient for you, it can help you save on start-up capital and monthly expenses. Additionally, before you start the business, you must find out your niche. 
Once you figure that out, the next thing is to look for a catchy business name for your travel agency. You should also determine what your business structure will be. You can opt to make your business as a partnership, an LLC, or an S corporation. 
Home Rentals 
Another profitable business idea for couples is house rentals. Aside from selling a renovated property, you can also decide to rent it out. You can earn every month while keeping the property to yourself. 
Renting out a home is an excellent business idea since you don't need to spend a lot of time running it. You will not have to leave your full-time job to manage your business. 
If you have an existing property, you are not using, consider renting it out to generate money. You can then add more properties and grow your business. The home rental business is a kind of business that can grow bigger in the long run. 
Handicraft Business 
If you love arts and crafts, you can build a business out of it. Over the years of crafting, you might have a lot of handicrafts made already. Instead of hoarding all your finished products, you can sell and make money from them. 
Your hobbies can be a great start for a profitable small business for you and your spouse. You can make use of social media to sell and market your products. 
You can also consider making a website or using an e-commerce platform to sell all your crafts. Whatever you want to make can be sold and become a good start of a profitable small business that you will love. 
Car Rental Business 
Aside from offering homes for rent, you can as well rent vehicles out. Many people still cannot afford to buy their vehicles, so they rent a car when they need one. 
Although car rental can be a profitable business idea for couples, it's a risky business choice. Since your car is prone to theft, here are things you can do to protect your business. 
Get insurance for your car. This way, you can be confident that your business is protected whatever happens to the vehicles you rented out. 
Impose a strict requirement from your customers. A customer disagreeing with the requirements can be an indication of a fraudster. 
Create an organized rental process.
Install tracking devices on your car rentals.
Assess the customers very well. 
Let Your Passion Guide You 
The options for an excellent small business for couples are endless. But, if you're having trouble picking what to do, you can follow your passion. Understand what you love doing, and you will surely get the right business idea for yourself.
You may also like: 20 Small Business Ideas
Image source: Unsplash.com