Click here to get this post in PDF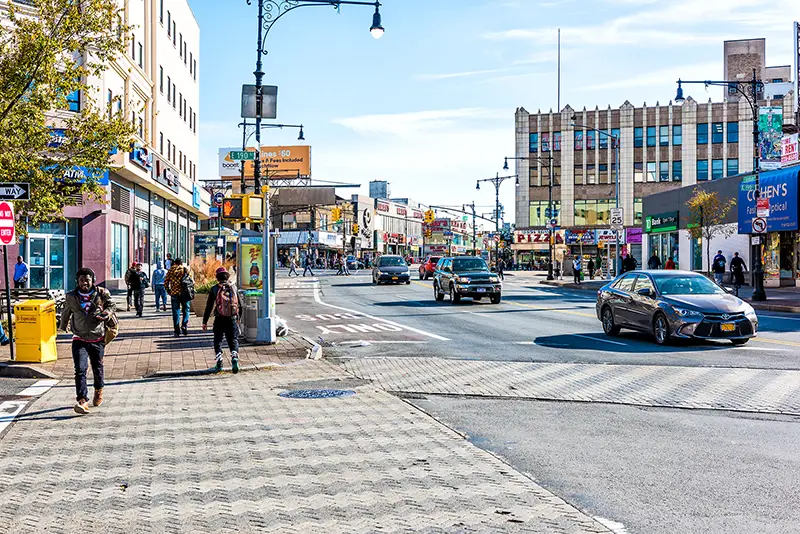 The Bronx has long been a prideful borough. If you reside in New York City and represent the Bronx, you probably tell people that and feel glad to do so. This is because you live in a locale with a rich history. Many artists, poets, musicians, and others have come from there over the years.
As a businessperson, you might also choose to target the Bronx as a place where you can set up shop. The only question is what kind of business you should open. You might have an idea, but if you don't, we are here to share some of the best ones.
Let's run down a few businesses you might try and open in the Bronx in 2022 if you can get the funding.
A Restaurant
Many businesses closed in the Bronx and the other four boroughs because of the pandemic. It was sad to see them go, especially those with a long history. Many restaurants had to close, including some that had existed for many decades.
While that's unfortunate, it also means you might locate some available storefronts in many Bronx neighborhoods. You will probably find the ideal location if you look around, though you'll need to keep the high rent cost in mind.
You might have to do some construction if you find a site for a restaurant, but it requires a little work to get it to where you want it. Make sure to hire professional contractors to do that work and maintain a safe job site. Common damages in workplace accident cases include things like slip and falls, burns, and cuts, and you don't want to see any of that while you're getting ready to open.
You'll find a million pizza places in the Bronx, so you might want to open something more exotic or unusual. You may think about opening a Cuban place, or Ethiopian, or Indian.  
Look around the neighborhood and see what's lacking. You'll also need to make sure and find a chef who knows the ropes and has some serious cooking skills. That's how you can generate buzz and hopefully attract a loyal customer base when you open your doors to the public.
A Food Truck
You might also decide that a food truck makes more sense as a Bronx business opportunity. You can find many food trucks around the city, so you'll need to come up with an idea that stands out for all the right reasons.
Maybe you can do fusion between one kind of food and another. For instance, if you can find a chef who does soul food and another who does Chinese, perhaps they can find some common ground between them.
Not all chefs will want to do a food truck rather than a sit-down establishment. You'll need to find the right individuals who want to come on board with you.
Once you find the right personnel, you'll also need to look into where you can park the truck. You might leave it in a particular location every day, or you could move around the city, using a Bronx neighborhood as your operating base.
You'll also need to look into licensing. You need to pay the city to operate a food truck, and getting that license isn't cheap. Then again, though, nothing in New York City is inexpensive.
A Secondhand Store
Maybe you'll find a deserted Bronx storefront, and you think that a secondhand store would do well there. You might stock it with old jewelry, clothing, furniture, and other odds and ends.
You will find that many New York City residents and tourists enjoy browsing in secondhand stores. If you can find some merchandise that most other places don't have, you might attract some attention. You want to not only interest the neighborhood locals but also get people to visit your store from other neighborhoods and cities.
You can often find merchandise at estate sales and auctions that you can purchase at a discount. If you buy in bulk, that's helpful. The key is finding items that you can turn around and sell at a higher price point. If you refurbish them, you can usually charge more and get people to pay it.
A Sporting Venue
You might also try to find a location in the Bronx where you can set up a sporting venue. Maybe you'll open up a boxing gym or a martial arts dojo. If you do that, you'll need trainers who know about boxing, MMA, or a particular martial art.
You might have a sporting venue where you allow people to roller skate. Roller skating had its heyday in the 1980s, but it's coming back in some parts of the country. Anyone who likes to do the retro thing might want to go roller skating on a Saturday night.
You might have a venue where you have indoor batting cages or a driving range. You could have a shooting range where people can rent pistols from you and shoot at targets.
You might even have a venue where people can take sledgehammers and smash things. This isn't actually a sport, but it has become more popular recently.
The idea is that you take out your frustrations on inanimate objects. You can collect old laptop computers, desktop models, or furniture. You allow the person to select their weapon of choice, like a baseball bat or a crowbar.
Then, you have them put goggles on, and they go to town on the items you supply. It might surprise you how much people will pay to do this. It's so much healthier than individuals who get into road rage incidents. Many therapists recommend this as a therapy form for people who have anger issues.
Whatever idea you decide to try, you'll need funding and the individuals who support your vision. The Bronx is a great place to set up a new business, and you might even find that you're a neighborhood fixture before long.
You may also like: Incredible Ideas for a Successful Business Startup
Image source: Shutterstock.com