Click here to get this post in PDF
Giving gifts is huge when it comes to business. Your gift can either make your client extremely impressed or it can turn off the happy client faucet.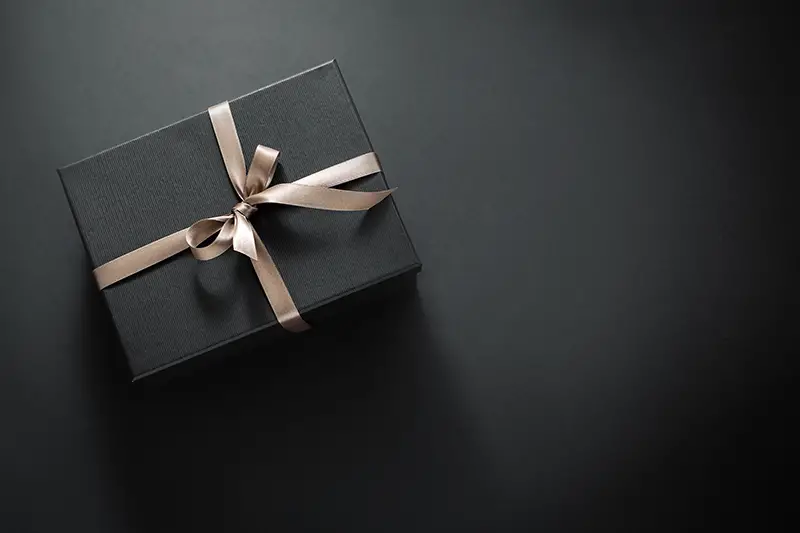 Since giving gifts to clients is a difficult ordeal that can either make or break your relationship with your customers, it would not hurt to make a bit of preparation.
While giving planned gifts to clients is something that most of us do, being impromptu and spontaneous doesn't hurt. For example, imagine you have just signed someone huge and want to show your gratitude for earning their business. Why not order cake online and simply celebrate right on the spot when it comes to giving gifts to clients, planning, and spontaneity both come into play.
Here are some do's and don'ts in giving presents to clients.
When Giving a Present to a Client, Do:
Tailor your gifts to your recipient. If you research them a bit, you will get an idea of what they like and you can work your present into that information. If you give them something they love, they will be utterly impressed.
Choose to give food or beverage. Gourmet cookies, artisan tea, or cake are great gift ideas for clients because food gifts always imply "I want you to be happy!" Wine is also a great choice, but do research on what kind of wine your client likes, first. Food also is the best inter-company gift because it can be shared by many people.
Choose to give something useful! A small statue looks great but it might just gather dust on your client's closet. Instead of a decorative item, pick a high-quality, curated T-shirt, a nice tie, or a gorgeous scarf – a gift that they can use often.
Give something from your hometown, if you just got back from home. It shows that they are in your mind and that you value your relationship with your client.
Consider cultural differences. If you have a client that is of a different nationality, research on what gifts and gifting etiquette are appropriate at their homeland and apply it to them. For example, the Chinese consider umbrellas bad luck when given as a gift and the Japanese will refuse your gift around three times before accepting it (so that means you should offer it more than three times).
When Giving a Present to a Client, Don't:
Print or engrave your company logo or name on the present, especially those that are intended to be used every day like shirts or umbrellas. This is not the time to promote your company and your clients are not your walking billboards.
Expect anything in return. While some cultures make it a point to return the favour by sending a present on your way, your intention of giving a gift is to strengthen the relationship with a valued client.
Give money. In the business world, money gifts are considered bribery.
Give general store gift cheques like Amazon or Walmart. Giving general goods vouchers only shows you are too lazy to actually care. However, something specific like a spa gift check is fine.
What Kind of Gifts to Give?
Glad you asked! Here are some gift ideas for your clients:
Gourmet cookies, a cake, dessert delicacies.
Coffee or tea gift baskets.
Dessert gift baskets.
Wine.
Books on how to grow their business.
Your hometown's specialty.
A spa or massage voucher.
A cute or funny coffee mug. (Sans your company logo. Resist self-promotion this time.)
Handmade soaps or scrubs.
An iPad or an android tablet.
A pocket watch.
Pocket multi-tools.
Should I Give a Gift to All of My Clients?
The last thing to remember is that not all clients are created equal! To save on expenses, you may choose to give presents to your biggest clients only and choose smaller but useful trinkets to give to others.
Also read: Essential Tips for Giving Premium Gifts to Corporate Clients
Image source: Shutterstock.com
About the Author
Kit Kalagayan owns Gift Canyon, a website that discusses gifting etiquette, tips and lists of gift ideas for any occasion or recipient. You can follow Kit on Twitter.