Click here to get this post in PDF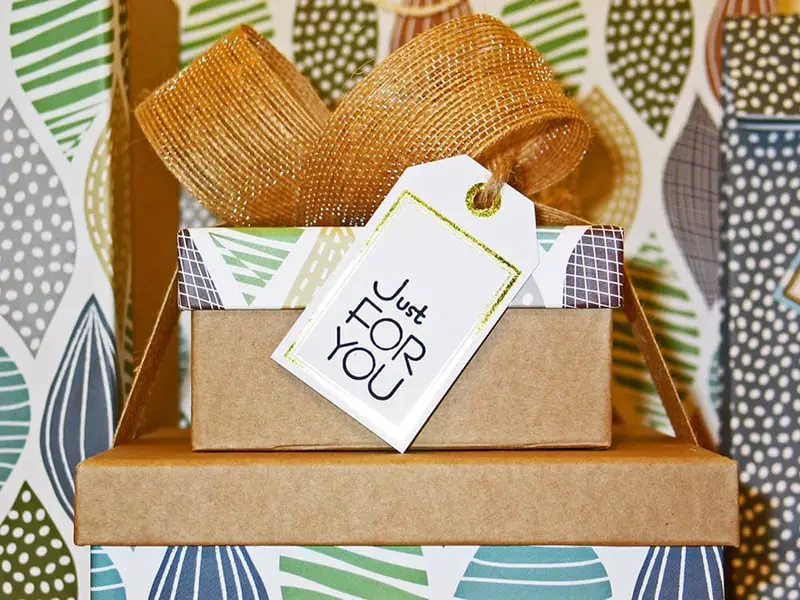 We live in a world where everybody is in a rush. People are surrounded by different scenarios; issues they want to resolve and goals to achieve in life. Everyone is struggling in their own way, and what can be better than treating them occasionally with a personalized gift? Well, the idea of personalized gifts sounds awesome and lovely for people who need a break from their lives. This is a nice way to show compassion towards your family and friends.
While living in an overwhelming place, things can get pretty coarse. Most of the time, just a sweet gesture has the tendency to brighten up someone's Day or lift up one's mood. These little efforts matter the most and showing compassion towards others tells a lot about people. This is why personalized gifts play an important role in people's lives. They are always better than other gifts because of the value they hold. Almost everybody, be it a child or an adult, will prefer customized presents over other presents. Canadian gift industry statistics, for example, show that the gift industry is thriving.
Typically, it is easy for people to buy a present from gift shops or just deliver one to their loved one's place. Such gift shop presents can cheer up people as well, but not as much as a personalized one. This is mainly because there are not the same level of emotions attached to the store-bought gifts. Those gifts do not guarantee personal love and joy associated with individuals which is the crux behind getting someone a personalized gift.
There's nothing complicated about expressing your feelings towards loved ones. Just make sure you won't forget about the special occasions – create a birthday calendar to mark the important dates. You can either customize a pre-designed template, or add your artistic touch and design it the way you like, e.g. add photos, insert captions, use different colors, etc. Such a calendar will allow you to prepare your gifts in advance and never miss a single birthday or any other occasion.
There are multiple reasons why personalized gifts are considered better than other gifts. If you do not know then keep reading to find out the main reasons to prefer personalized gifts over other presents.
1.    Personalized gifts help in expressing unconditional love
Undeniably, the best way to express your love to that special person is by getting them a personalized gift. Your family and friends will always find it lovely to get a present from you, which is solely made for them. Personalized gifts resonate with people's emotions, showing how much they mean to them. They help in spreading love, which is something everyone should emphasize. Making custom stickers or baking their favourite flavoured cake on their birthday are some examples of personalized gifts. By learning the importance and impact of handwritten thank you letters and cards, you will make a huge difference. Undoubtedly, even with all the technology nowadays, handwritten notes will always remain superior. On simplynoted.com, for instance, you might find the type of handwritten letter you are looking for and information on how to write it and deliver it.
2.    They make the person feel special about themselves
When someone gets a personalized present, they inevitably start feeling special about themselves. People like feeling important; they want to feel loved by their close ones. This is specifically the essence of personalized gifts which helps in maintaining exclusivity among people. Be it someone's marriage or Thanksgiving dinner; personalized gifts always win over people's hearts because of the customized touch. From a Collage.com photo mug to photo frames and rings, anything which has been personalized will be more loved and appreciated than store-bought gifts.
3.    They help in building healthy relationships
This is probably the best reason for gifting someone a personalized present. There are certain emotional elements that help in strengthening a relationship, like making them happy through a surprise present. Get your Photo Blanket to show how much you care. People admire such gestures, and this leads to a strong and healthy relationship. Personalized gifts bring out the best in people and show how much they value being in a certain relationship. For instance, proposing someone at the place of their dreams or crafting a beautiful card for them.
4.    A way to show eternal romance
If you want to express your love to your significant other, then get them a personalized gift. Nothing can make them happier than receiving a personalized present from their loved ones. Unlike mass-made gifts, thinking of you gifts shows a personal connection to your loved ones. This shows their eternal love and how they want to be treated in return. Just a glance of your favourite person bringing a customized gift for you is enough to bring a smile to their face. If you have a childhood sweetheart as your spouse and you want to gift them something, then get them a personalized present. Valentine's Day is the perfect example to show eternal love through presents. However, love can be displayed at any time of the Day with the help of a personalized gift.
5.    They are unique in general
Personalized gifts are always one step ahead of other gifts because of how unique they can be. Unlike mass-made gifts, personalized presents show a person's creativity, making them stand out from the crowd. Such presents also display how much efforts someone put into them when they could have bought them from a store. However, they chose not to and decided to gift their special one a personalized gift. Store-bought gifts can be made more personal when you customize them. For example, one can get a customized gift basket and fill it with the recipient's favourite treats, beverages, and personalized items to make a unique gift that they will surely love.
6.    They last for a lifetime
If you want someone to treasure your present forever, then it is better to surprise them with a personalized gift. Presents like store coupons and chocolates do not hold much importance in the eyes of people. They can be forgotten easily and fade away from memory with the passage of time. With personalized gifts, things are a little different as they last for a lifetime. People who gift personalized presents to others will always be remembered and help in inducing beautiful moments. Personalized gifts have a back story that gives others a motive to relish them.
7.    A personalized gift can be made for anyone
Since personalized gifts are universal, they can be easily gifted to anybody. No gender, age, or sex limits people from giving others a personalized gift because they work for everybody. This is the aura of such gifts as they suit all kinds of occasions and delight all sorts of people. Be a teenager or a newborn baby, a colleague or family member; personalized gifts have no restrictions attached to them.
Conclusion
All in all, personalized gifts are the perfect gift for your loved ones. No matter what, people will always drool over a customized birthday card or keychain you have made for them. They will always be grateful for what you have done for them. So if you really want to up your game and make your loved ones happy, then choose a personalized gift over other gifts.
You may also like: Business Gifting 101: Do's and Don'ts of Giving Presents to Clients
Image Source: Pexels.com