Click here to get this post in PDF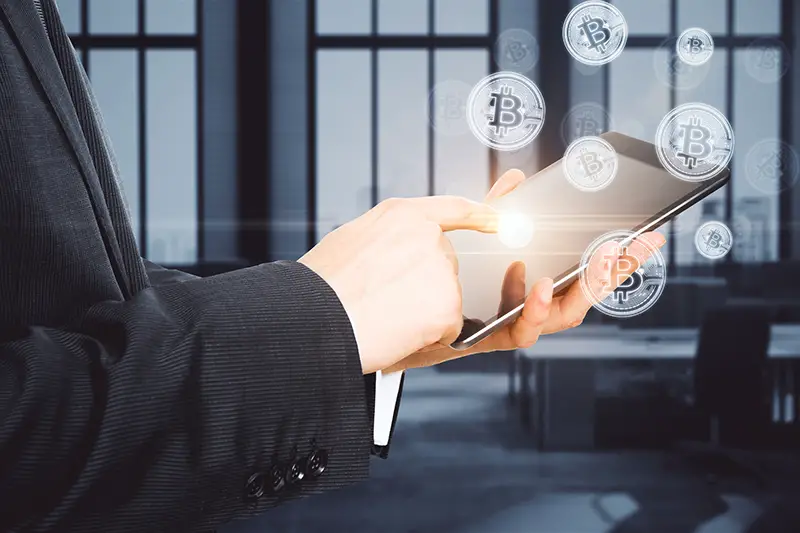 Crypto refers to cryptocurrencies, digital tokens that use cryptography to secure and verify all transactions and control the creation of newly made units. The most well-known cryptocurrency is known as Bitcoin, but there are many others, including Ethereum, Ripple, and Litecoin, to name a few.
Crypto has the potential to offer investors a unique opportunity to build wealth, as it is still a relatively new asset class with high growth potential. However, it is essential to approach crypto investment with caution and a solid understanding of the market, as it can also be volatile and subject to rapid changes.
The purpose of this simple guide is to provide a step-by-step approach to building wealth with crypto, covering everything from understanding the basics of crypto to setting financial goals, picking verified crypto trading apps like Bitcoineer offiziell, choosing the right crypto to invest in, creating a diversified portfolio, and managing risk. Whether you are a real investor or just starting, this guide will help you make informed decisions and achieve financial success with crypto.
Understanding the Basics of Crypto
Cryptocurrencies are decentralized digital assets that use blockchain technology to keep a secure, public ledger of all transactions. Transactions are properly verified by network nodes through cryptography and recorded in a blockchain public ledger. This allows for a safe, transparent, and decentralized way of transferring value.
There are many different types of cryptocurrencies, each with unique features and uses. Bitcoin is the original cryptocurrency and operates as a decentralized peer-to-peer electronic cash system. 
Ethereum is a blockchain platform that easily enables developers to build and deploy decentralized applications. Ripple is a digital currency aimed at facilitating cross-border payments for financial institutions. Litecoin is a peer-to-peer cryptocurrency based on the Bitcoin protocol but with several key differences, such as faster transaction times and lower fees.
Investing in crypto has both advantages and disadvantages. On the one hand, crypto has the potential for high returns, as it is a new and rapidly growing asset class. Additionally, it offers greater accessibility and liquidity than traditional investments and increases privacy and security. On the other hand, crypto can also be very volatile, with prices subject to rapid changes, making it a high-risk investment. It is also important to note that crypto is quite unregulated, making it difficult to protect your investment.
In conclusion, understanding the basics of crypto is the first step towards building wealth with this asset class. With a solid understanding of the market, you can make informed decisions and minimize the risk involved in crypto investment.
Setting Financial Goals for Crypto Investment
Before making any actual investment, it is important to set financial goals. This will help you stay completely focused, motivated, and on track toward achieving your financial objectives. You can also determine the right investment strategy by setting clear and specific goals.
There are several types of financial goals that you may want to consider when investing in crypto. For example, you may seek to build wealth over the long term, generate passive income, or achieve financial independence. Consider your risk tolerance, as well as your investment time horizon.
When setting financial goals for crypto investment, it is important to use the SMART framework. SMART stands for Specific, Measurable, Achievable, Relevant, and Time-bound. This framework will help you set clear and achievable goals tailored to your individual needs and circumstances.
Choosing the Right Crypto to Invest In
Choosing the right crypto to invest in can be challenging, as there are many factors to consider. Some key factors to consider are crypto's market capitalization, price history, adoption rate, and technological advancements. Additionally, it is important to keep up-to-date with news and developments in the crypto market and seek professional advice from financial experts.
Before investing in crypto, conducting thorough research and analyzing market trends is important. This may involve using technical analysis tools, such as chart patterns, to identify potential investment opportunities. Additionally, it is important to consider macroeconomic factors, such as government regulations and monetary policies, that may impact the market.
In addition to conducting your own research, seeking professional advice from financial experts is essential. This may include consulting with a financial advisor who can help you create a customized investment plan that aligns with your financial goals and risk tolerance.
Creating a Diversified Crypto Portfolio
Diversification is really a key principle of successful investing, which is no different in crypto. By spreading your investments across multiple cryptocurrencies, you can reduce the risk of losing all your capital in a market downturn.
Creating a diversified crypto portfolio can involve investing in a mix of large-cap and small-cap cryptocurrencies and different types of crypto assets, such as tokens, coins, and stablecoins. Additionally, it is important to consider your investment time horizon and risk tolerance when determining the right mix of assets for your portfolio.
When creating a diversified crypto portfolio, it is important to balance risk and reward. This may involve investing a portion of your capital in high-risk, high-reward assets while also investing in low-risk, low-reward assets that offer stability and steady growth. By balancing risk and reward, you can optimize your portfolio's potential for growth while minimizing the risk of loss.
In conclusion, investing in crypto can be a lucrative opportunity for those willing to do their research, set clear financial goals, and implement a strategic investment plan. By following the steps outlined in this guide, you can build wealth with crypto and achieve financial success. However, it is essential to remember that investing in crypto is not without risk and that there are no guarantees of returns. As with any investment, it is essential to consult with a financial advisor and seek professional advice before making any investment decisions.
Disclaimer: This article is not intended to be a recommendation. The author is not responsible for any resulting actions of the company during your trading/investing experience.
You may also like: What is the Ideal Investment Opportunity?
Image source: Depositphotos.com