Click here to get this post in PDF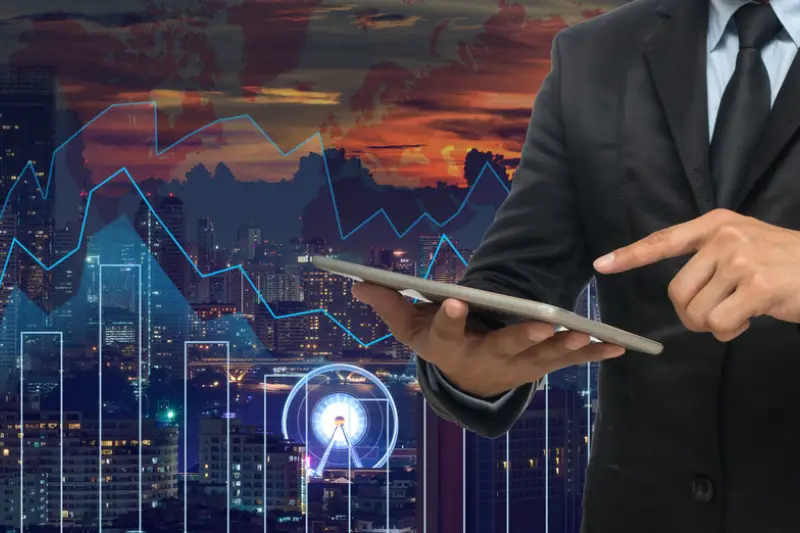 In the rapidly evolving world of decentralized finance (DeFi), Crypto.com has emerged as a prominent player. In this article, we explore the impact of Crypto.com's Cronos blockchain on the DeFi landscape, highlighting its features, partnerships, and prospects even in the blockchain-based world of sports and entertainment.
Unveiling Cronos: The DeFi Solution by Crypto.com
One of the key features of Cronos is its emphasis on scalability. Traditional blockchain networks often struggle with high transaction fees and slower processing times, limiting the growth and usability of DeFi applications. Cronos tackles this issue head-on by implementing advanced scaling solutions, allowing for faster and more cost-effective transactions. This enhanced scalability enables a seamless user experience, making DeFi accessible to a broader audience.
Interoperability is another crucial aspect of Cronos. In the fragmented landscape of blockchain networks, achieving seamless integration and communication between different platforms can be a significant challenge. Cronos aims to bridge this gap by facilitating cross-chain asset transfers and establishing interoperability with other blockchain networks. This interoperability opens up new possibilities for developers and users alike, enabling the seamless movement of assets and data across multiple decentralized ecosystems.
Moreover, Cronos operates within the wider Crypto.com ecosystem, benefitting from the platform's extensive network and resources. The strong foundation and support provided by Crypto.com enable Cronos to foster strategic partnerships and collaborations with other industry players. 
Cronos has already gained recognition and interest within the blockchain community, with several successful DeFi projects already leveraging its capabilities. These projects demonstrate the real-world potential of Cronos in revolutionizing financial services and redefining the way we interact with decentralized applications. 
Exploring Cronos Ecosystem: Key Components and Partnerships
At the heart of the Cronos ecosystem lies the Cronos blockchain itself, which serves as the foundation for all activities and interactions within the network. Built upon robust and secure technology, the Cronos blockchain offers a high-performance infrastructure that enables the seamless execution of smart contracts and the creation of decentralized applications (dApps). 
Within the Cronos ecosystem, various components play vital roles in supporting the functionality and growth of the network. These components include the Cronos Hub, which serves as the gateway for developers to access and deploy dApps on the Cronos blockchain. The Cronos Bridge facilitates the transfer of assets across different blockchain networks, enabling the seamless movement of tokens and enhancing the interoperability of the ecosystem. 
Strategic partnerships and collaborations are instrumental in expanding the reach and impact of the Cronos ecosystem. Crypto.com, the driving force behind Cronos, has forged alliances with leading players in the blockchain industry to foster innovation and create new opportunities. These partnerships span across different sectors, including technology providers, DeFi platforms, and financial institutions, bringing diverse expertise and resources to the Cronos ecosystem.
By establishing collaborations with technology providers, Cronos ensures that its infrastructure remains cutting-edge and future-proof. Through these partnerships, Cronos can integrate new technologies, such as layer-2 scaling solutions or privacy-enhancing protocols, to further enhance the capabilities of its blockchain. 
The Impact of Cronos on DeFi Innovation
One of the primary areas where Cronos has a transformative effect is scalability. Traditional blockchain networks often struggle with scalability issues, leading to congestion, high transaction fees, and slower processing times. These limitations hinder the growth and widespread adoption of DeFi applications. However, Cronos leverages advanced scaling solutions, such as layer-2 protocols, to overcome these challenges. By implementing these cutting-edge technologies, Cronos significantly improves transaction throughput and reduces fees, providing a seamless and cost-effective user experience. 
Interoperability is another critical aspect of Cronos' impact on DeFi innovation. In the decentralized landscape, the lack of seamless communication and asset transfer between different blockchain networks has been a persistent challenge. Cronos tackles this issue by offering robust interoperability features that enable cross-chain asset transfers and integration with other blockchain ecosystems. This means that developers can leverage the functionality and liquidity of multiple networks, expanding the possibilities for creating sophisticated DeFi solutions. 
Moreover, Cronos plays a vital role in enhancing user experience within the DeFi space. With its fast and efficient transaction processing, users can enjoy a seamless and frictionless interaction with DeFi applications built on Cronos. This improved user experience removes barriers to entry and encourages wider adoption of DeFi by attracting users who value speed, affordability, and ease of use. By prioritizing user-centric design and performance, Cronos contributes to the overall growth and maturity of the DeFi ecosystem, making it more accessible to a broader audience.
Conclusion
As Crypto.com's Cronos continues to shape the DeFi landscape, it offers a powerful solution for scalable and interoperable decentralized applications. With its innovative features and growing ecosystem, Cronos is poised to drive further innovation and revolutionize the financial world. Embrace the future of finance with Cronos and Crypto.com.
You may also like: How Blockchain Finance Is Shaping the World of Currency
Image source: Depositphotos.com