Click here to get this post in PDF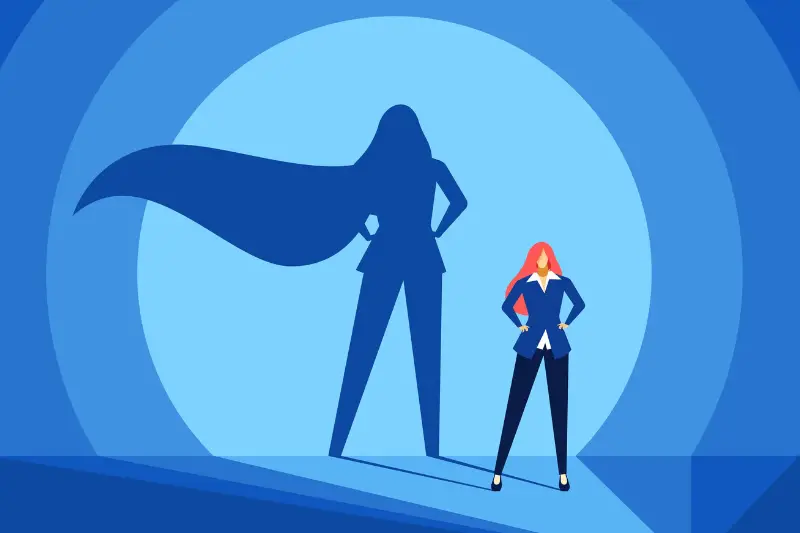 Although finance has always been a male-dominated field, the crypto industry in particular is staggeringly male. One study found that, of the top 121 crypto companies, only five were founded by a woman, which represents less than 5% of the market. 
With this, it's no surprise that the crypto industry is generally associated with toxic masculinity and "bro culture" — painting a bleak picture of the industry's outlook in regards to gender parity. However, people like Serra Wei, Founder and CEO of Aegis Custody and Aegis Trust, are changing the field for women who hope to make a name for themselves in the world of crypto.
Paving a path for success for women in crypto
Wei has an extensive background in finance and crypto, with experience as a cryptocurrency finance executive, investor, and entrepreneur in both legacy and blockchain-based finance and cryptocurrencies. She has overcome the odds to succeed as a female leader in the historically male-dominated field of cryptocurrency. Having founded her now-successful crypto startup five years ago, Wei is personally familiar with the challenges women face when striving to achieve success in the crypto space.
Although Wei had to overcome these challenges to achieve her own success, she now hopes to improve the system so that others who follow don't encounter those same obstacles. Through her companies, Wei has shown a commitment to solving the need for gender diversity in the crypto space by providing better support and resources for women in cryptocurrency. 
Wei's company, Aegis Custody, is a licensed and insured digital asset custodian that provides institutional-grade custody to service clients all over the globe. Asset custodian services are an essential part of running a business — particularly for a startup — in crypto because they help the business manage and protect its assets and remain in line with government and compliance standards. 
With Wei's expertise and guidance, Aegis Custody helps female crypto founders and leaders free up this burden, allowing them to focus more on building their businesses.
How Aegis Custody is committing to gender equity in the crypto field
One program that Aegis Custody offers — and one that Wei hopes will help promote further gender diversity in the crypto industry — is offering free custody services to female-founded or female-led crypto companies. As custody services are an essential part of running a business in the crypto industry, Aegis's offer provides female crypto leaders with a resource that could help them launch their business or take it to the next level. 
Most surprisingly, women leading blockchain businesses of all sizes and levels can take advantage of this opportunity — whether they are a small startup, or larger and more established. This offer is for six months of free services, adding up to a value of at least $28,000, highlighting how Wei cares not only about her own success, but also the success of other women in the field. 
By giving female entrepreneurs the resources they need to thrive, Wei is paving a path for not only these businesses to thrive, but also for future classes of female entrepreneurs by creating a more inclusive and equitable crypto ecosystem.
Resources like the free custodian services offered by Aegis Custody have the potential to level the playing field for female entrepreneurs and leaders in the crypto industry. Studies have long shown that startups in any industry founded by women have a much harder time securing funding and accessing resources than their male counterparts. Offers like those from Aegis Custody provide a bridge to access for female crypto leaders, giving them a clear path forward to be on the same playing field as male leaders.
Wei likes to remind her fellow female entrepreneurs that one of the most important things they can do to achieve success — particularly in a field as male-dominated as crypto — is to stay committed to their mission. This, she says, will help ensure that every step they take is a strategic one to push towards this goal.
"Unlike male founders, we don't have the luxury to be flexible, nor do we have easy access to the same amount of resources," Wei said in a recent op-ed. Indeed, with resources like free custody services from Aegis Custody, female leaders in crypto can focus more on their mission and achieve success in this male-dominated ecosystem.
You may also like: 6 Essential Tips for Female Entrepreneurs
Image source: stock.adobe.com