Click here to get this post in PDF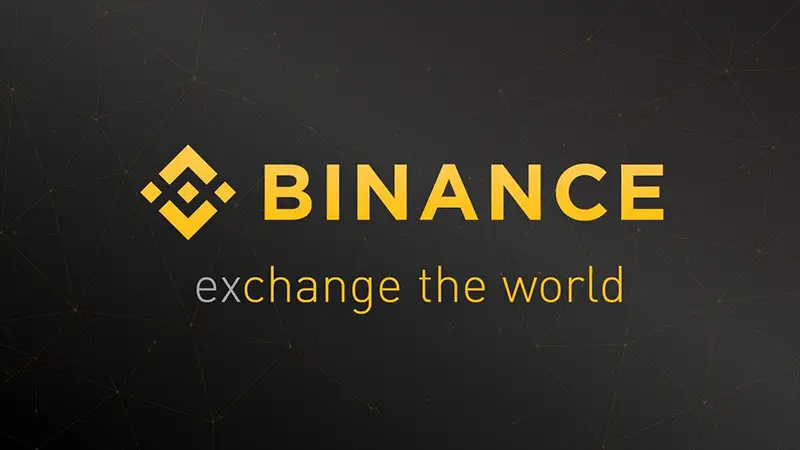 Which Cryptocurrency Exchange Is Best for You? 
Choosing the best cryptocurrency exchange can take much work for cryptocurrency traders. Since numerous cryptocurrency exchanges let us buy, sell, and hold crypto assets, it can take time for beginners to choose one. If you are one of the investors who has just started reading about crypto, this article is for you. We will discuss Binance, the largest cryptocurrency exchange in the world, in this article. However, before we get into the specifics, let us first acknowledge that there are several considerations that investors should make when selecting a cryptocurrency exchange.
The cryptocurrency exchange's history, safety and security features, supported assets, fees, and payment methods are among these factors.
Binance is the world's leading cryptocurrency exchange today. It was founded in 2017. More than 600 cryptocurrencies and virtual tokens can be traded on the platform. Bitcoin (BTC), altcoins like Ether (ETH), Litecoin (LTC), and Dogecoin (DOGE), as well as Binance Coin (BNB), are among these. Binance is a good option for investors who don't want to store their digital assets on an exchange because it also offers a Trust wallet where investors can store their digital funds.
What distinguishes Binance from other cryptocurrency exchanges?
It is believed that among all cryptocurrency exchanges, Binance has the lowest transaction fees. In addition, the business offers discounts to customers who pay with BNB crypto tokens and has high liquidity.
With its multi-tier and multi-clustered architecture, the platform also claims to maintain a high level of safety and security. In addition, it asserts that it can deal with approximately 1.4 million orders per second. Fundraising and listing, delisting, or withdrawing cryptocurrencies are two additional services offered by Binance. The crypto exchange platform can also be used by users who want to launch their tokens to raise money through initial coin offerings (ICOs).
Fees for Trading Binance Options 
According to the most recent announcement, Binance charges a transaction fee whenever a position is opened or closed. The transaction fee is 0.02 percent. Additionally, whenever Options are exercised, exercise fees are incurred. The price for exercising is 0.05 percent.
The benefits and drawbacks of Binance Binance provide crypto enthusiasts with a wide range of trading tools. The desktop app, website, and Binance app are examples of these. In 3,654 reviews on Trustpilot, Binance receives a score of just 2 out of 5 stars.
Do you need to use Binance?
Binance is best for experienced investors who want numerous analytics to support their investment strategy and advanced trading options. The cryptocurrency exchange is less popular for beginners who are more concerned with convenience and security. There will be a learning curve for novice users; However, once they acquire it, it will become simpler. Binance is an excellent option for non-U.S. residents looking for a sophisticated platform because it offers more than 600 cryptocurrencies, low fees, and a presence in more than 180 countries.
How does Binance trade work?
The ease and speed with which users can trade cryptocurrencies is the most critical factor in their decision to use Binance as their trading platform. The exchange thoughtfully provides various trading interfaces based on user experience. For those who are just starting and want to trade on Binance, the five simple steps are as follows:
Step 1: Register Record There is various choices for clients to enlist a Binance account. Using your email address or phone number, you can register for a Binance account through the Binance App, the Binance website, or the Binance Desktop Application.
Step 2: Complete Confirmation Clients can complete a personality check on their Binance record to open the fiat store and withdrawal limits. It ordinarily requires only a couple of moments to finish this interaction. This involves uploading a selfie or portrait, providing identification, and verifying your basic account information.
Step 3: Deposit Crypto: You can deposit crypto into your Binance Wallet if you already have it in another wallet.
Step 4: Buy Cryptocurrencies: Users can deposit up to fifty fiat currencies, including USD, BRL, and EUR, into their Binance account using bank transfers or bank cards, depending on where they live. Users can directly purchase crypto with the currency they have deposited. One can use their credit or debit card to buy cryptocurrencies on the Binance website or in the Lite Mode of the Binance App. P2P methods can also be used to acquire crypto here.
Step 5: Take a look at the diverse offerings of Binance's Spot Trading: After purchasing their first cryptocurrency, users can begin exploring Binance's universal trading products. In the spot market, hundreds of cryptocurrencies and BNB can be traded. Since BNB is the native coin of the Binance Chain, it powers the platform's ecosystem. BNB can be used for various things, like paying for goods and services online and in-store and for trading fees on the binance exchange review and Binance DEX.
Is it safe to store your cryptocurrency on Binance?
Even though Binance is one of the best crypto exchanges, long-term savings should keep your money in a hardware wallet. Cryptocurrencies that are held online are a target for hackers. Although using your cold storage is safer when using a hardware wallet, Binance guarantees its hot storage. A device that isn't connected to the internet is called a hardware wallet. You must connect your digital currency to your computer whenever you want to use it.
How to Get the Best Binance Welcome Bonus? 
Users can get the bonus by using the code they receive binance sign up bonus. However, users should remember that this referral code can only be claimed when registering. This is how:
Start creating an account by going to the Binance website.
Fill in every detail. It is critical to ensure that every one of the subtleties is correct. Binance expects clients to confirm them.
At some point, users can enter N9AD47RZ into the field that asks for a referral code.
Fulfill all bonus requirements after the signup process is finished.
Now you can use the bonus on Binance.
You may also like: 5 Reasons Why NFTs are Here to Stay