Click here to get this post in PDF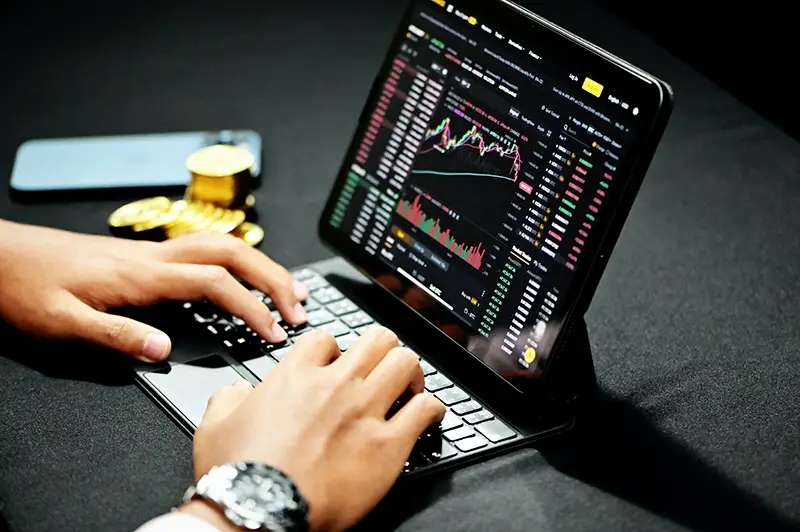 The widespread adoption and craze of cryptocurrencies have made these assets essential in every modern investor's portfolio. However, before you start trading or investing in these assets, finding a reliable platform for your transactions is critical. This will enable you to kick off your crypto journey on the right foot by learning how to crypto day trade and avoiding making costly initial mistakes. Here, we look at seven considerations when choosing a cryptocurrency exchange.
1. Transaction charges
As a crypto investor or trader, you do not want to spend too much on trading fees as, over time, this will have a significant impact on your investment costs and profits. In turn, it is vital to figure out all the transaction charges that a crypto exchange imposes for each trade. Use a reliable guide like https://cryptochronicle.io/why-are-coinbase-fees-so-high/ to figure out the fees you will be paying and how to avoid excessive transaction charges.
2. Authenticity and security
More and more cryptocurrency exchanges are being introduced to the market by the day, but not all these platforms are legitimate. Since cryptocurrencies are highly unregulated, most of these exchanges are out to trick you out of your hard-earned money. Therefore, it is imperative to do your research to determine the authenticity of every centralized and decentralized crypto exchange before investing your money. Typically, an authentic and secure cryptocurrency exchange will provide:
Strong user authentication protocols
Sophisticated multi-layered security
SSL certification
Outstanding reviews from independent analysts and traders using the platform
Clarity on their jurisdiction and location
Insurance
3. Accepted payment modes
You need to be aware of the accepted methods of purchasing tokens in a crypto exchange for your long-term convenience. If you are just getting into the crypto world, it is essential to settle for a platform that accepts fiat currency and a convenient payment method. Do not forget to factor in government regulations on crypto trading within your country of residence since this often limits how easily you can make direct bank transactions to these platforms.
4. Liquidity and trade execution speeds
While there are many awesome reasons for investing in cryptocurrency, you should tread carefully as these are one of the most volatile assets. The crypto exchange you settle on further contributes to this risk factor based on its liquidity, as the trade volume of these platforms significantly affects prices. Therefore, you need a site showing Cryptocurrencies Live Prices. An exchange with many users and high trading volume is always a better option as it cushions you from sudden price drops or rises, especially during times of high volatility.
5. User interface and experience
You need a crypto exchange that is easy to use, which calls for a simplified interface that allows you to use the platform while on the go. A general principle for beginners is to avoid a platform with too many complicated features as they will only make completing even the most straightforward transactions harder. An easy way to determine how easy or tough it will be to use a crypto exchange is to go through its user guide, tutorial, and features before giving it a try.
6. Supported tokens
Most crypto exchanges only support the trading of specific tokens, and this needs to be a priority as it could limit your investment portfolio. While popular cryptocurrencies like Bitcoin and Ethereum tend to be prioritized in most platforms, you could need a broader range of tokens. In the end, a crypto exchange that supports more tokens will make it easier for you to build a well-balanced crypto portfolio.
7. Customer support
Regardless of how detailed a crypto exchange's user guide and tutorials are, there will always be issues or questions that might arise. In turn, you need to always be able to get prompt assistance whenever you face any problems when using these platforms, either via live chat, email response, or user forums. Popular exchanges with a widespread following tend to have a competitive edge in the provision of customer support as more users and company staff will ever be available to address your concerns.
Endnote
Whether you are a first-timer or seasoned trader keen on investing in cryptocurrencies, taking the time to choose a reliable crypto exchange is a foundation for hassle-free trading. Consider these vital elements when looking for a trustworthy exchange platform that will work for you for the long term.
Disclaimer: This article is not intended to be a recommendation. The author is not responsible for any resulting actions of the company during your trading/investing experience.
You may also like: Complete Guide (2021) – What are the types of cryptocurrency exchange orders
Image source: Unsplash.com