Click here to get this post in PDF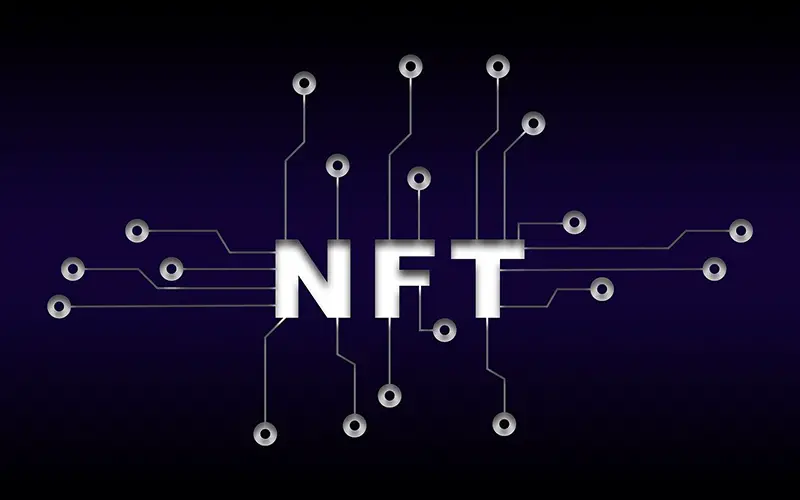 NFTs are digital assets, and they can serve a wide myriad of purposes. From being characters in GameFi projects to digital fashion in the metaverse and virtual land, NFTs are here to stay. Therefore, this guide will bring you 5 solid reasons to pay more attention to this crypto sector, so you can see why it's almost guaranteed that it will keep booming for years to come.
The importance of NFTs in a crypto portfolio
NFTs, as the digital assets they are, are a good addition to any crypto portfolio. So, if you're a trader mainly focused on futures and options at Bitlevex, Binance Futures, JEX or FTX, then it might be a good idea to invest a portion of your profit into NFTs due to the fact that they can appreciate quickly in value, especially when the hype and FOMO kick in.
Even though a lot of people already know about NFTs, only a very small fraction of the world population are involved in this new type of tech. Therefore, you're still early to this new trend. Our advice is to research new NFT projects, and based on your fundamental analysis, decide whether it will be a good investment or not.
#1 – The rise of a digital world
NFTs have become a key part of the cryptocurrency world, and it's hard to think about cryptomarkets without these digital assets. They're present in the metaverse, GameFi, DeFi, digital art, virtual real estate, etc. They're everywhere nowadays – used by famous singers, artists, actors, etc. 
We're on the way to full digitalization of our world, and hence, NFTs will be a key part. From fashion to art, transactions, sports collectibles and more, these digital assets are here to stay. The huge demand that they enjoy clearly proves it, so it's a good idea to get exposure to NFTs.
#2 – Extreme popularity
NFTs are everywhere nowadays, and they're far from being just another art fad. They've gained notoriety and popularity because they are actually useful. As we said earlier, they can be used in games, metaverse, fashion, economic transactions, etc. 
Now that we have big names on board, NFTs are just going to get even more popular. This loop of positive feedback is only going to get bigger, especially if it gets proven that we are inside a BTC Super Cycle. It could be a game changer, since the price of NFTs will grow even more.
So, we should never dismiss the popularity factor. NFTs have been growing in popularity for the last few months, and the growth hasn't stopped. Therefore, it's clear evidence that things are going to get much better for this special crypto sector.
#3 – Part of a new, futuristic economy
It's almost a reality that, in the next 10 years, we will have fully functional metaverses. In fact, Facebook is already on board with their own metaverse, which they expect to launch during the next decade. It will be like living in a new universe, where you can trade, sell, buy, share and do all the things you would do in real life. Therefore, NFTs will play a major role since they will be used as digital assets in these new worlds.
Therefore, the NFT tech won't go anywhere, since it's going to be a need for the different metaverse projects we are going to see. For example, the GameFi project Axie Infinity already uses NFTs, and they're already working on their metaverse which will include virtual land and real estate, making it a world of its own.
#4 – Incredible profit potential
Another reason why NFTs are here to stay is because of their tremendous profit potential. Whenever there's money to be made, you can be sure that there will be people involved. And given that NFTs already play a role in different sectors such as DeFi, GameFi and the metaverse, the profit potential has just gotten bigger.
Therefore, it's a good idea to have some degree of exposure to this crypto sector. It's expected to keep growing, especially if we talk about projects backed up by great fundamentals such as AXS, Crypto Bulls and the like.
As there is an increase in demand for NFTs, the role of NFT developers has become a very useful tool for online businesses. A professional developer will be able to produce and execute NFTs on the blockchain of your choice. Hiring a freelance nft developer should give access to the professional and extensive knowledge necessary to create non-fungible tokens.  
#5 – Used by independent artists
Not only by independent artists who wish to increase the value of their work, but also by people who want to promote a movement. For example, Ross Ulbricht – better known as the founder of the Silk Road – has launched his own NFT collection, which funds will be used to support the reformation of the prison system in the US. 
Therefore, NFTs are a new way by which independent artists can create and promote their work. As the NFT marketplaces – and their uses – get more diversified, it's evident that this type of digital asset will stay amongst us for a very long time. 
You may also like: 6 Practical Tips for Buying NON-FUNGIBLE TOKEN
Image source: Pixabay.com