Click here to get this post in PDF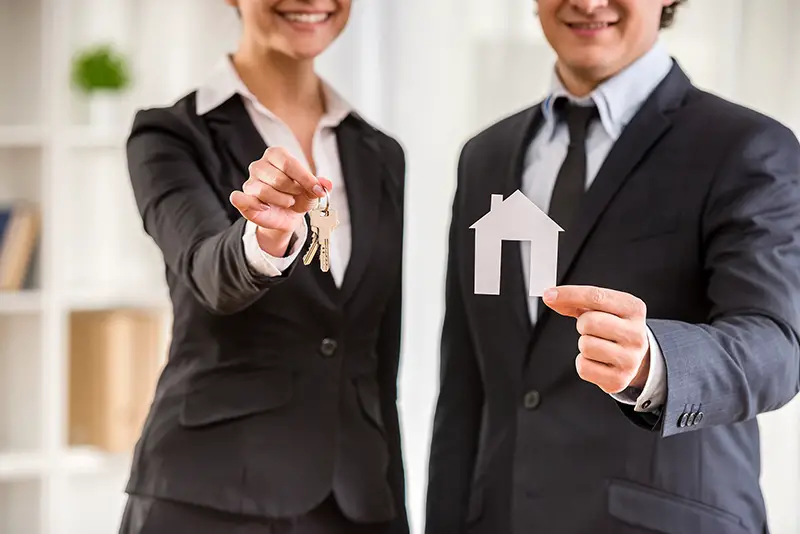 The world of real estate is booming, with many people deciding to save up for what they'll be able to call their dream home. In 2019, around 65.1% of Americans could call themselves homeowners, and these numbers are steadily increasing. With the increased desire for people to allocate their money into their homes, the demand for people selling real estate has increased as well. Being a successful real estate agent doesn't just mean being able to obtain the best listings; it's also the ability to communicate with potential buyers and make them feel comfortable enough to purchase their dream home with the help of a real estate agent. 
While purchasing a home, people want to know that they're getting the very best deal, and with many not being too knowledgeable when it comes to the housing market, they rely on a real estate agent to help them pick what's best suited for them.
If you're a real estate agent, you should always make sure you're working with reliable, registered agencies, such as https://www.thepattisallgroup.com/. This will undoubtedly help you avoid any disputes later on.
Gain Contacts
In the world of real estate, the old saying 'It's not what you know, it's who you know' is a lot more accurate than it might seem at first glance. To successfully find a buyer for a home you're selling, you need to know a range of people interested in even viewing the properties. It's much easier to sell a property when you may have someone in mind that is already looking for something. 
Gaining contacts doesn't have to be hard, though; all it takes is the right social interactions and communicating with people in the same business sector. Attending popular real estate events may give you unprecedented access to different agents from the city you're working in, as well as expose you to a pool of potential and future home buyers. Exchanging business cards with someone might result in you getting the phone call in the near future with a request to view some properties. 
Even though attending events is important, what truly matters in order to obtain potential clients are your interaction with them and how you present yourself as a person. If you want to make the right impression, make sure you know how to effectively communicate with others, and hold up an interesting conversation!
Approach Properties Yourself
Don't wait until someone comes to you; make the first move yourself. In the world of real estate, many agents are competing to gain a client or a listing. That's why you should be on top of your game and make a move before someone else does. 
A great way to find properties that may not yet have a prime agent is to look for what people are selling online through marketplaces such as Facebook. You may be shocked to see how many people are listing their properties on Facebook groups, with a significant majority of them not using a real estate agent. You can contact potential sellers and talk to them regarding an opportunity to work together to sell the property; of course, mention your commission beforehand to make the cooperation flow smoothly.
Invest in Advertisements
With the market overflowing with new real estate brokers every week, it's essential to stand out from the crowd, to make sure people notice you and are willing to work with you. A licensed agent needs to advertise themselves and the properties they're currently selling, and have sold in the past, so people can gain a sense of confidence when working with them. Real estate agents often opt to pay those extra few dollars to have their current listings spotlighted at the top of specific pages and use social media to expand their client base. 
Using social media platforms to advertise your properties is also a great free way for you to connect buyers and sellers with each other. The average Facebook user has 338 friends, so there's a high possibility that someone sharing your listing or business profile might just have a friend on social media that is currently looking to buy or sell a property.
In addition to that, Facebook advertisements can reach an unprecedented number of people. Of course, that would come with a hefty price tag, but it just goes to show the impact that social media can have on people getting to see the services you offer.
Conclusion
The real estate market is rapidly changing, and so are the ways real estate agents have to operate nowadays to get the papers signed. As a real estate agent, you should ensure that what you're offering is distinctive from your competitors and gain prospective clients' attention. Combining the many ways to succeed in the real estate market can make you gain many new sellers and secure buyers, generating you a steady percentage from the sales you manage to obtain. So, if you haven't done so already, consider implementing new strategies that will put you out there, and make you money while selling more property than ever before. 
You may also like: 5 Proven Ways to Make Money
Image Source: Shutterstock.com