Click here to get this post in PDF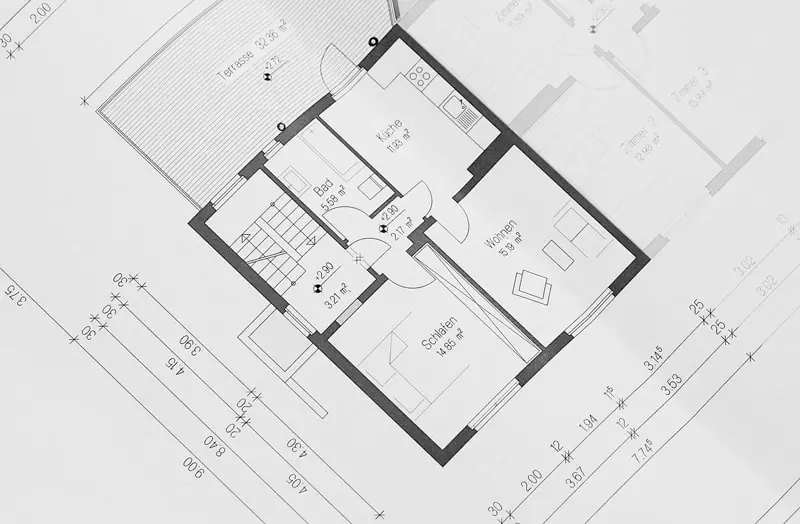 Buying a new home can be an exciting prospect for homeowners because this is probably a space where they will be raising their family and spending a lifetime. Therefore, it becomes important to choose the place with care. Usually, they start by looking at the local property listings to have some options that they can check out. Being visible on the listings is, thus, essential for real estate agents who want to cinch the best deals in their areas.
However, just being there will not do the trick. You need to ensure that the property being listed sounds good enough to be an enticing prospect for the buyers. Ideally, a good description and photos of the property are required but adding a floor plan will enhance your chances of selling manifold. If you are still contemplating whether you should invest in floor plans as a real estate agent, here are some good reasons why you should absolutely have them on the listings.
Enables buyers to visualize the property
Visual imagery is the best thing to offer when it comes to making an impact on potential buyers. While photos do work, they do not show how the property would appear once residents move therein. The floor plan is the best thing for smart real estate agents to start with because it gives a clear idea about the layout of the place. Not only does it include the measurements of the rooms and other areas but also indicates how they will look after furniture is added.
Shows the suitability of the place to the buyers
A floor plan can be used to make the buyers understand whether a particular property will be suitable for their lifestyle and family. In fact, it offers a clear view of the number of bedrooms and bathrooms that a home would have. Accordingly, the buyer can decide whether the option would be good enough to accommodate their family comfortably. This means that you need to do lesser work to convince the prospect about the suitability of the property.
Emerges as an affordable selling tool
As a real estate agent, selling fast and at a good price would be your prime objective. With a floor plan, you have better chances of achieving these objectives. Moreover, these come ahead as a smart and affordable selling tool as well. While you may avail professional floor plan drawing services for getting them ready for the listing, there is also an option of using a tool to draw them on your own. You can try drawing floor plans with Metropix to get professional-grade, market-ready plans in minutes.
Instils a memory for your listing
When a potential buyer goes through the listings, he will probably see hundreds of them to shortlist the options. The secret to success lies in being able to stand apart amongst these so that the buyer is able to remember your offering despite seeing several more. With an appealing floor plan in place, you can instill a memory for your listing. When a buyer does remember and recall you, he would definitely shortlist the property you are offering as one of the options that he would want to consider.
Maximizes the chances of the closure of deals
The latest technologies such as 2D and 3D enable the creation of impressive floor plans. Such is the impact of these technologies that the buyer can experience a mental "move in" to the place. This impression empowers you as an agent and maximizes the chances of the closure of deals. You can close deals and sell properties in lesser time because the buyer will probably be half-prepared when you take them for showing the property physically.
Keeps you in pace with the competitors
The real estate segment has witnessed technological proliferation in the last decade and you cannot expect to crack good business unless you keep pace with these technologies. Since having floor plans on the listings is the latest trend, buyers will expect you to have them as well. Not showing one on your listings gives a bad impression and buyers will tend to consider another option where they can have a look at a floor plan. Therefore, an impressive floor plan on your listing does not remain a choice today.
Considering these reasons to invest in floor plans, you should definitely do so to take your real estate business to the next level. The best idea would be to use a reliable DIY technology solution that can serve as a business asset in the long run. Be sure to opt for one that is easy to use and offers high-quality plans that are capable of impressing the buyers.
You may also like: 3 Key Reasons Why Real Estate Investments Have Become Much Easier Today
Image source: Pixabay.com