Click here to get this post in PDF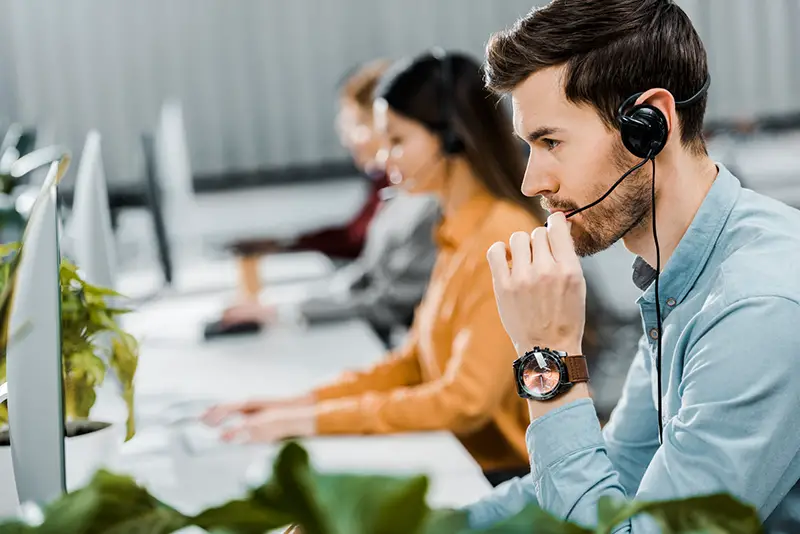 Providing exceptional customer care is essential for any successful business. It not only helps to build trust and loyalty among customers, but it also ensures they have the best possible experience when dealing with your company. But providing great service isn't always easy – it takes time, effort and dedication to ensure you are consistently delivering outstanding results.
To help make sure you provide excellent service every time, here are some of the best practices for providing exceptional customer care.
Implement Chatbots
Chatbots are emerging as an important tool for providing exceptional customer service. They offer 24/7 assistance and provide powerful automated solutions that can help companies respond to inquiries quickly and accurately. By leveraging AI chatbots and natural language processing (NLP), this vital technology can understand customer requests, provide automated responses, and even handle complex tasks such as making purchases or booking appointments.
In addition, chatbots are a great way to enhance experiences by proactively offering tips, discounts, and other helpful information to help customers make the most of their interactions with your business.
Train Staff
Providing adequate support requires the right staff and proper training. Therefore, your training should equip staff with the necessary skills to provide high-quality service that meets customer needs and expectations.
Ensuring that all staff receive comprehensive training to serve customers successfully is important. Training should include instruction on topics such as effective communication and problem-solving skills and customer service best practices. 
Additionally, staff should be up-to-date on all products and services offered by the company.
It can also be beneficial to provide employees with opportunities to practice their customer service skills in a simulated environment. This will help them become more confident when interacting with customers and better equipped to handle queries or issues.
Keep Your Word
Regardless of the business or industry that you operate in, you must keep your word. No matter what you offer or provide to customers, always keep your promises and ensure they are fulfilled to the best of your ability.
Doing so will show your customers that their satisfaction is your priority, and it will help build trust and loyalty. They will also appreciate that you are mindful of their time and won't make them wait unnecessarily.
Offer a Personalized Service
Offering a personalized service is an important way to show customers that you truly care about them and their satisfaction. By taking the time to personalize each experience, businesses can create a loyal customer base, increase retention, and generate more revenue.
Personalizing services can be done in a variety of ways. For example, businesses can offer customers discounts and deals, showing that they are valued and appreciated while encouraging them to make more purchases. Businesses can also provide individualized customer support by providing tailored advice and addressing specific concerns.
Another way to do this is through the use of technology. By leveraging customer data, businesses can create more targeted and efficient services. For instance, by utilizing customer data to create personalized marketing strategies, businesses can increase their chances of converting leads into paying customers.
Take Feedback on Board
Taking feedback on board is a vital part of any successful organization or individual. It's not only a way to gain insight into improving processes, products, and services, but it can also help build relationships with customers, employees, and stakeholders. For example, feedback can help provide valuable insight into the customer experience and be used to identify areas of improvement. It can also be used to build relationships and show customers that you genuinely care about their experiences and opinions.
Receiving feedback is only the first step; it's important to make sure that feedback is taken into account. Actively listening to feedback, acknowledging it, and responding to it in a meaningful way will help create a positive environment and show customers that their opinions are valued. Consider ways to respond to customer feedback, such as creating surveys or conducting focus groups. 
Additionally, take the time to review feedback regularly and use it to improve your organization.
Final Thoughts
We hope this article has provided you with helpful tips on how to provide exceptional customer care every time. From understanding the importance of communication and empathy, to learning about different channels for providing support, it's clear that excellent customer service is a critical factor in business success.
Take the time to invest in your team so they can better understand their needs and build strong relationships with them.
By doing so, you will be able to ensure your customers get an enjoyable experience each and every single time they interact with your company.
You may also like: What Is Service: How To Provide Good Customer Service?
Image source: Depositphotos.com