Click here to get this post in PDF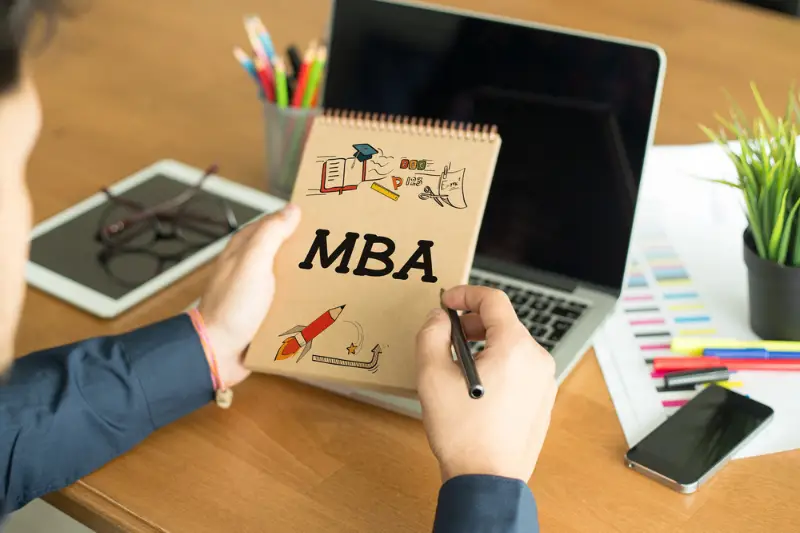 The business realm has grown more competitive than ever before. And in this dynamic era of modern businesses, a Masters of Business Administration (MBA) degree stands as a cornerstone for career progression, skills development, and personal and professional success. 
Although an MBA degree has always been a popular postgraduate program worldwide, its popularity has skyrocketed in the past few years. According to Statista data, approximately 91% of employers recruited MBA graduates across various industries in 2022. Not to mention MBA graduates have the potential to attain high earning prospects than those holding a bachelor's degree.
An MBA degree delivers a thorough understanding and robust view of business functions such as marketing, operations management, and finance. Not only this, it also helps develop employability skills, including analytical thinking, strategic planning, and decision-making. 
Nevertheless, as valuable as an MBA degree is, you can further expand your professional spectrum by obtaining a specialized MBA. Today, business schools no longer confine themselves to conventional business areas. Instead, they remain on the cusp of change by offering various MBA specializations that align with the needs of the current job market.
So, if you are an aspiring business student looking to enroll in a specialized MBA program, take a look at the following concentrations and see the potential career pathways they can lead to:
1. MBA in Artificial Intelligence
Artificial intelligence (AI) is revamping the business world. Today, organizations increasingly rely on machine learning tools and AI-powered platforms to make business decisions. That's where an MBA with a concentration in artificial intelligence comes into play.
An MBA in artificial intelligence imparts knowledge and develops skills required to maneuver the intricacy of an AI-driven world. You can pursue an online mba in ai to unearth how to leverage artificial intelligence technology to drive revenue and foster new opportunities. An online degree enables you to manage your studies effectively while staying focused at work. Equipped with managerial expertise and an understanding of AI strategy development and ethical considerations, you can spearhead projects and shape the future.
Important Subjects: Some core courses you might study while pursuing the degree include Data Sciences for Decision Making, Leadership and Change Management, and AI Technologies for Business and Management.
Career Prospects: Once done with an MBA specializing in AI, you can qualify for various positions, including Business Intelligence Developer, Lead Network Engineer, and Security Analyst.
2. MBA in Marketing
Considering the powerful impact of marketing and advertising on any business, this specialty will always remain in demand. So, if you enjoy creative ways to handle different facets of marketing and business operations, this specialization could be just what you need. 
The program helps you understand what's going on in a customer's mind, hence, polishing the skills you need to solve customer problems and talk efficiently.
Important Subjects: Alongside fundamental MBA courses, you will delve into specialized subjects like Consumer Behavior, Digital Marketing, Marketing Research, and Advertising Management.
Career Prospects: After completing your MBA in Marketing, you can become highly desirable to employers. Some exciting career paths may include Marketing Manager, Market Research Director, Chief Brand Officer, and Sales Manager.
3. MBA in Human Resource Management
The most valuable resource for any organization is its people. After all, where would they be without their human assets? That's why every company requires human resource professionals. These professionals ensure the well-being of employees and their compliance with corporate policies.
The specialized degree program concentrates on performance management and analytics. It also delivers extensive knowledge about the latest trends in human resources and helps take your interpersonal skills to the next level.
Important Subjects: While earning an MBA in Human Resource Management, you will study fundamental courses coupled with specialized subjects. These may include Organizational Behavior, Human Resource Management, and Compensation Management.
Career Prospects: Some job profiles you may be eligible for after obtaining the degree may include Assistant HR Manager, Talent Acquisition Manager, Employee Relations Manager, and Compensation Manager.
4. MBA in Finance
Do you love dealing with numbers and possess exceptional attention to detail? In that case, pursuing an MBA in Finance can be the right fit for you. It is an excellent pathway if you aspire to step foot in the fast-paced corporate world. The specialization equips you with the tools and knowledge you need to accomplish the firm's financial objectives.
Important Subjects: In MBA in Finance program, you will not only master the essential MBA subjects. But you will also dive into specialized courses. These may include Financial Accounting, Treasury and Risk Management, Portfolio Management, Investment Analysis, and International Finance Management.
Career Prospects: Upon completion of the degree, you can have a realm of diverse career opportunities. The paths you can venture into may include Financial Manager, Chief Financial Officer, Financial Controller, and Investment Banker.
5. MBA in Operations Management
It is an MBA specialization concerned with overseeing and managing various business operations. It essentially centers on organizing and planning production processes to optimize efficiency.
An MBA with a concentration in Operations Management delivers comprehensive knowledge about streamlining business functions, such as monitoring the workflow, performing cost-benefit analysis, and devising strategies. It teaches top-quality management, logistics, supply chain, and resource planning concepts. Additionally, it enables you to use statistical and mathematical models to draw meaningful conclusions.
Important Subjects: Besides the core curriculum, you will undertake concentration subjects, such as Production Management, Supply Chain Management, Data Analysis, and Operations Strategy.
Career Prospects: You can pursue myriad job positions after completing a specialized MBA in Operations Management. These may encompass Inventory Control Manager, Production Analyst, Project Manager, Supply Chain Manager, and Plant Manager.
Final Words
Whether you wish to pivot your career in a specific direction or want to pursue advanced roles within your field, ensure you choose the MBA specialization for the right reasons. Now, the decision to choose the best specialization, of course, is contingent on your interests, personal aptitude, and career objectives. So, when narrowing down the list, begin by meticulously assessing which MBA concentrations resonate with your ambitions. 
You may also like: Selecting Best MBA Degree To Buildup Your Career
Image source: Depositphotos.com