Click here to get this post in PDF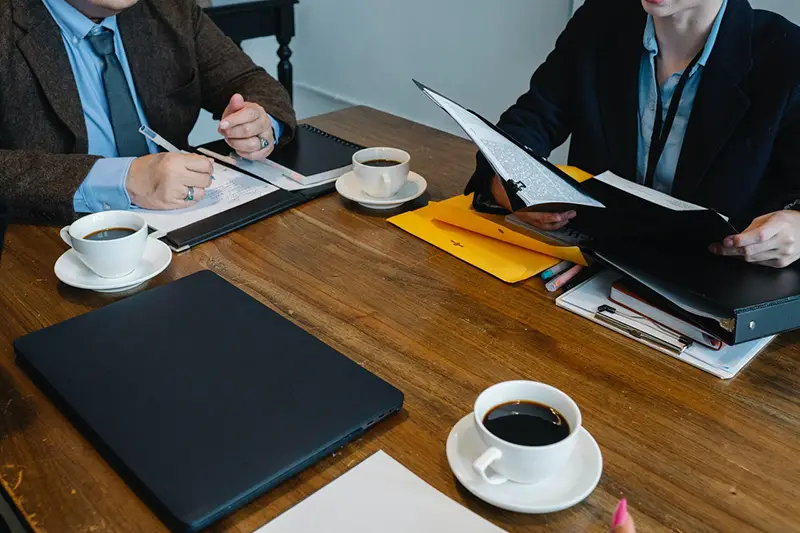 Business administration is quite a versatile field. It is one of those disciplines that offer you a diverse range of specializations to choose from. It is now a vast domain, instead of the past when business management was a straightforward subject. Before, many individuals had to take up business administration as an additional degree after graduation to acquire the needed administration skills. However, newer MBA programs offer a mix of different subjects that eradicates the need to take up dual degrees. For example, if you aim to have a management degree while having an interest in finance, the ideal choice for you is an MBA in finance and accounting.
Every organization requires some form of business administration, so such professionals rarely go out of demand. Moreover, in the age of development and advancements, the field of business administration is also evolving. There are several newer subjects to do MBA in, such as business analytics, healthcare, etc. According to changing needs, the business administration qualification has also truly transformed.
Considering this, here we have built a list of the best MBA degrees you can choose from to build a thriving career:
MBA in Healthcare Administration:
We all can vouch that a healthcare facility does not solely run on the shoulders of healthcare professionals. Of course, they are the primary resource and offer the core skills needed to run a facility. However, business administration professionals are just as necessary. And over the years, entrepreneurs have realized this. It is imperative to seek business administration professionals' help if you wish to run a useful healthcare facility. These professionals also need to be well-versed in healthcare setups.
Now here lies the problem. In the past, business administration and healthcare were two very separate fields. You could either choose a business or a science degree. As a result, we often witnessed healthcare experts taking up post-graduate business degrees to enhance their business management skills. Having a purely business-oriented degree meant you needed healthcare management experience to become a competent resource. But, with the budding field of healthcare administration, this problem is entirely eradicated. If you are an individual who wants to pursue a degree in healthcare administration, then opt for an offline or online healthcare MBA program. There are many, and it is the best choice for someone with an interest in both fields.
This specialization is a relatively conventional option. However, it is still the most needed. Marketing professionals rarely go out of demand. It is because marketing has only increased in value over the years. Each year we see massive developments on the marketing front, and businesses rely more and more on promotions to score the right customers. With the advent of social media marketing, such professionals only gained more popularity. Now companies see marketing as a critical function in their overall business structure. And this is why we advise this: if you have a knack for being creative and have a ton of out-of-the-box ideas, an MBA in marketing is your thing!
MBA in Operations Management:
One of the business administration fields that gained quite an eminence over time is an MBA in operations management. It is often also known as supply chain management. Organizations always have one focus, and that is to minimize inefficiencies to maximize profits. Business entrepreneurs are still on the hunt for ways to make the most out of their business processes, and that is the aim of operations management.
The specialization focuses on equipping individuals in examining business processes and addressing where the inefficiencies lie. They aim at improving business operations and advising how to streamline the supply chain to achieve maximum benefits. It is a budding field; however, we are sure it will have a massive scope in the upcoming years.
MBA in Information Technology:
One of the most fruitful career paths is the blend of business administration and information technology. Information technology is the future. Gradually, technology is taking over each aspect of our lives. From introducing fitness watches to robot vacuum cleaners, information technology is everywhere. On the other hand, business management is also one of those fields that equips you with the necessary skills to run a successful business. Put these fields together, and you are solely capable of running your business organization. These two fields offer a profitable career opportunity.
Moreover, an MBA in information technology helps you climb the ladder and gain a position in the top tier of managing professionals. Often, only having an IT degree may restrict your chances of gaining a promotion. The top-tier executives are well-versed in business expertise, and this is a skill-set vital to making a place in executive management. However, by having business know-how up your sleeve, you are more likely to have a chance to advance in your career.
MBA in Strategy Building:
Strategic planning is one of the cornerstones of a successful business. Much of what happens in an organization is a break-down of more complex planning by the top management. Strategic planning includes all long-term decision making. Often these are choices that span over five years or even more. It comprises devising strategies for managing risks, acquiring market shares, expanding business, etc. It is a critical role, so an MBA in strategy is an ace field to choose for a career.
For people who want to opt for a degree that offers management skills and finance & accounting, an MBA in finance is the apt choice. This specialization has also been around for ages and is not a new field. However, many people still go for it since it is a career choice that does not seem to die down in demand soon. Finance professionals play a significant role in an organization. They are responsible for handling various tasks such as producing management reports, financial statements, budgets, conducting financial analysis, etc. And this is why their role never goes out of need.
Conclusion:
Over the years, the field of business administration has only expanded. Organizational structures have now transformed, and as a result, several newer specializations have emerged. These budding fields offer a promising career path for individuals. They also provide professionals with the opportunity to gain diversified skills while studying for a single degree. If you are an aspiring business professional, consider opting for one of the specializations mentioned above if you wish to build a thriving career for yourself.
Also read: How to get admission in global MBA: Things to focus