Click here to get this post in PDF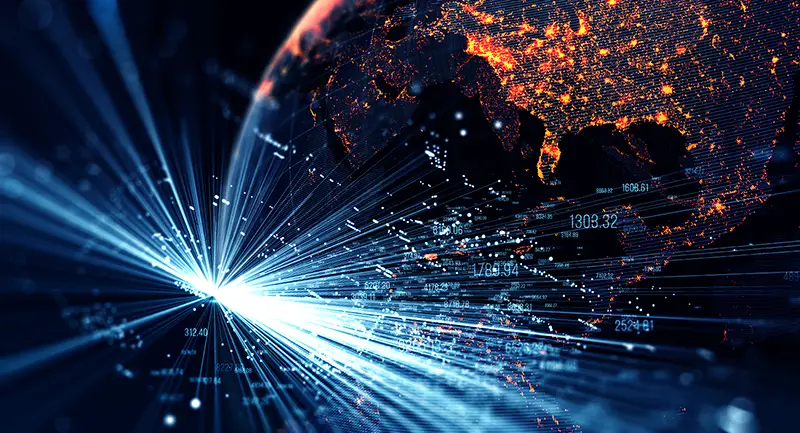 The world is all about opportunity cost and once you dive into the world of internet service providers, you'll come to realize that it's not all about fast download speeds and low prices. Some internet service companies do indeed offer extremely high speeds but that is on the condition that you meet their hefty charges head-on and if you're just lucky enough to find an internet connection that is super-fast, to your liking and is available in your area then you might be disappointed at the end when you realize that there exists a hidden data cap just waiting for you around the corner. It is suggested that people investigate telecom pricing data before investing in certain internet providers.
Now, internet providers have lined up the internet with praises, bundles, price schemes and so on but knowing what is authentic, to the point and worth your time is really difficult. In fact, choosing just the right package also requires a lot of in-depth knowledge of the market and competitors' products. Just be glad we took out time for you all and go have a read to this short but sweet write-up.
List Of The Very Best Internet Service Providers
Best Overall: Verizon FiOS
Best Speed: Xfinity
Cheapest Internet: RCN
Best For No Contracts: Optimum
The Very Best Internet Service Providers: Price VS Internet Download Speeds VS Data Caps
| | | | |
| --- | --- | --- | --- |
| Internet Service Provider | Price Per Month* | Maximum Internet Download Speed (Range in Mbps) | Data Caps Or Limitations |
| Verizon FiOS | $39.99 – $79.99 | 200 Mbps – 940 Mbps | Unlimited |
| Xfinity | $20.00 – $299.95 | 25 Mbps – 2000 Mbps | 1024 GB – Unlimited |
| RCN | $19.99 – $59.99 | 25 Mbps – 940 Mbps | Unlimited |
| Optimum | $39.99 – $69.99 | 300 Mbps – 1000 Mbps | Unlimited |
*Data Collected on 05/22/2020 and are subject to change at the discretion of the provider. Be aware of any additional fees that might apply. Check availability of service in your area of desired connection. Check all information from the official website of your desired company before making a commitment.
However, spectrum is the best spectrum high speed internet (ISP) in 2021.
Best Overall: Verizon FiOS
As far as we remember, Verizon FiOS has been one of the very best internet service providers when it comes down to customer satisfaction. It has incredibly amazing super-fast speeds with a great download speed to upload speed ratio. In fact, when it comes down to making a recommendation, we would suggest you go for the Internet 200/200 package as it's quite suited to become the right fit for any household plus when it comes down to the money issue, the package is pretty affordable.
There are indeed some perks to having a faster upload speed than the standard FCC 20 Mbps that almost every internet service provider offers, you get to use FaceTime, Zoom and go Live on Instagram with much better quality than you could have before. We don't even need to specify the importance of having the ability to send information quickly on the internet from your device, the gram reference should be enough.
Best Speed: Xfinity
Call us skeptical but we honestly think that the only reason Xfinity offers up packages with internet download speeds of up 2,000 Mbps is just so it can stand out and make its way onto the list with the other big boys. In all honesty, the 2,000 Mbps package seems like only a marketing stunt because well, we know of nobody that has the extra cash or the need to be demanding such a package, it's just really excessive and there is really no need for such an extravagant speed.
One of the best things about Xfinity has to be their wide range of area coverage, you can find their fast optical fiber speeds almost everywhere and that is indeed a good sign for a growing company.
Cheapest Internet: RCN
Nowadays who has the extra cash to splash around, we certainly do not and we will assume that you do not as well. So here we have RCN mentioned since it happens to bring us the cheapest broadband packages that we could find. This coupled with the fact that there is no contract in place makes it all so better.
However, the one thing that stands out against RCN is that it's only available in limited areas.
Best For No Contracts: Optimum
What is that we repeatedly keep saying? We Don't Like Contracts!
Optimum does a great job at keeping the relationship between consumer and themselves completely contract-free, this means that you can very well try out their service for a short period and if happen to not like it, you can just simply get up and go attain service of another internet service provider. No Strings Attached.
The Price For Life deal given to us by Optimum is definitely a show stopper, why? Well simply because we all hate it when after every year our internet providers hit us with an increase in cost email or message. It just sends our budgeting through the roof and makes life difficult but we won't have to worry about that with Optimum. Upon that, the company even offers up to $500.00 to you if you decide to jump ship and come all the way over to Optimum. Tell me of another internet service provider that can make the same commitment, I'll wait.
What Is The Last Word
Living in the modern era of technology means that you can get from point A to point B quicker, not in literal terms, rather in terms of work. Having a high-speed internet connection tends to make all the workings in your daily life, whether in a professional capacity or personal capacity, all the simpler, time-efficient and less tedious.
A fast-paced internet is just what we all need and sadly it mostly depends upon the location of where you want the connection to be made. If you are unfortunate enough to live in an area where your preferred internet service provider does not operate then that's just bad luck as you'll have to settle for other options.
Perhaps the best way to make this decision is to go over to your neighbors and ask them about their internet plans and packages, that way you'll know what internet provider is best suited for your area.
Also read: 5 Tips to Choose the Best Internet Service Bundle for Your Startup
Image source: Shutterstock.com