Click here to get this post in PDF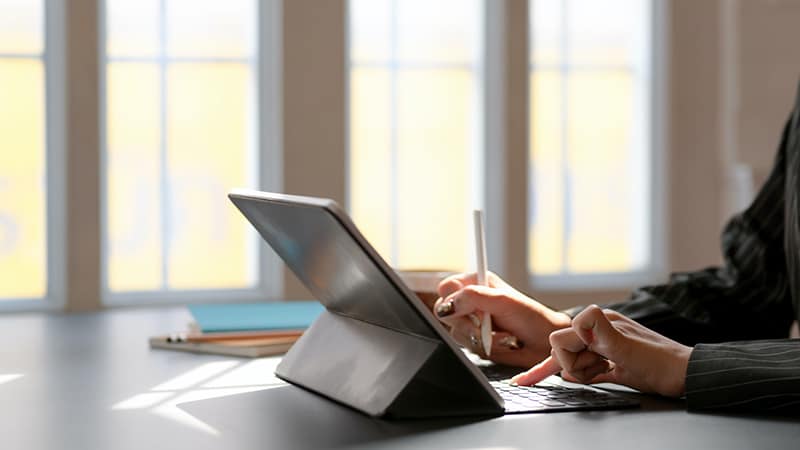 When it comes to internet connectivity, those living in Texas are rather fortunate as they have access to one of the top broadband infrastructures in the country. Considered as the 8th most connected on a list of all 50 states, Texas has a state-wide average download speed of 63.3 Mbps. Internet connection is spread fairly evenly across the entire state. However, if you live in a metropolitan area, you have a solid advantage over people living in rural areas who may not have access to the same level of internet.
The Digital Divide in Texas
The "digital divide" is a term used to describe any uneven distribution in the access to communication technologies over a certain area. In this case, internet access in the state of Texas. When we determined the digital divide for Texas, we took into account two important factors, affordability, and public broadband availability.
In regards to affordability, Texas scores well. Our latest affordability data shows that 67.3% of Texas' population has access to a standalone broadband internet plan under $60 per month.
When it comes to broadband availability, 91% of Texas residents have access to a 25 Mbps wired internet connection. 
While this is a huge percentage, 2.1 million people still don't have access to a wired connection capable of the same speed. 
On top of that, there are 2.7 million people that have access to only one wired provider, and still another 1.2 million people without access to a wired connection at all, the majority of which being in rural areas.
Best-Connected Cities
Of the smaller towns in Texas, Colleyville is the best-connected. 100% of Colleyvilles's population has access to at least three internet service providers as well as affordable plans starting under $60/mo.
When it comes to larger Texas cities, Garland ranks the highest on the list. In fact, Garland ranks number 7 of all major cities in the U.S. This large metropolitan area boasts the same excellent, 100% coverage as its smaller sister town on Colleyville.
Worst-Connected Cities
On the other hand, the worst connected town in Texas is Silver. There are no wired connection options for this small town. Residents must resort to satellite internet service if they want download speeds over 4 Mbps.
Governmental Initiatives
The Texas government has given its support in improving the broadband infrastructure by awarding numerous federal grants. In 2010 the Connected Nation Texas program was implemented in order to create "better economic & life opportunities by expanding access, adoption, & use of broadband."
Overall their efforts have proven successful, as the program was awarded $8,026,000 in federal grants towards Texas's Broadband Initiative.
In addition, the Texas Government awarded a total of $67,698,503, (1.9% of all federal infrastructure grants) to broadband infrastructure projects within the state.
These government initiatives have helped boost the percentage of Texas Residents with access to a wired connection of at least 10mbps from 87.9% to 94.8%, since 2011.
 CiT Broadband – CiT provides internet service to northern Texas, outside of the Fort Worth/Dallas area. Available connections include DSL with speeds of 1.5 to 6 Mbps and prices from $30 to $80 per month for 12 months. Modems are $40. Fixed wireless is available, too, and plans are $40 to $70 per month for 12 months. Installation is $299 to $149 (bigger the package, the less you pay for installation).
 Starnet Online Systems – Starnet provides service to NE Texas, outside of Dallas/Fort Worth. They provide fixed wireless service for $40 per month and a $250 installation fee.
SkyBeam – SkyBeam provides fixed wireless service to Texas (and a few other neighboring states). $50-$60 per month is the normal price for 3/1 Mbps or 5/2 Mbps (more expensive) speeds. There are no contracts.
 Grande Communications – Grande Communication's prices start at $27 and 3 Mbps, and depending on where you need service speeds are as high as 110 Mbps for $110 per month.
Tips to choose the best providers
 Choose A Service Provider That Knows Your Business
Look for a service provider that's proven and knowledgeable. Ideally, they should know your products, services, technology, industry, and so on.
And while you can't expect them to know your company's finer details, they must fully understand your area of operations.
Clearly Define Your Requirements
If you don't know what your requirements are, how can you tell them to your provider? Better yet, how can they meet them?
Define the requirements, pain points, and specific issues you want addressed. Then prioritize them and let your provider know.
Develop Realistic Expectations
Many client/provider relationships go sour over expectations. Often, the client's expectations are simply too high. Just because a provider is good at what it does, that doesn't mean it can deliver the moon.
Remember, it's a partnership. Companies that choose to see outsourcing partners as an integral part of the corporate team increase their chances of succeeding dramatically.
To get the most from it, set realistic expectations. Then provide maximum support to help the provider meet them.
Choose Capability Over Cost
Make no mistake. Pricing and ROI are critical. But you shouldn't choose a provider because it's the cheapest. Select a proven provider with the experience and capabilities to get the job done first.
To do so, ask questions like:
Do you offer a customizable support plans with a 24x7x365 help desk?
Is support provided globally in multiple languages?
Do your support services offer customized plans for product upgrades?
Do you have experience dealing with organizations our size?
Who are your strategic partners and where are they located?
Also, keep in mind that things can be confusing when dealing with worldwide vendors that may have widely different price structures, corporate cultures, etc.
Do your research first. Then choose a provider based on capability not cost. That's what savvy managers do.
Motivate Your Outsourcing Partner / Service Provider
Motivating your provider is paramount. Start by thinking of them as employees who just happen to live/work elsewhere. Then treat them as in-house employees.
Listen and pay attention to what they have to say, give them responsibility, promote their successes, and make sure they know you welcome feedback.
In short, treat them as equals. And communicate, communicate, communicate.
Finding the right service provider is challenging. So ask plenty of questions and carefully review its track record.
Above all, look for a service provider that not only fits your budget, but also is knowledgeable, proven, and experienced in your industry.
Tech support and help desk activities are vital business systems—too vital to outsource to just anybody. Make sure they're being outsourced to a capable, proven service provider.
Recommended Internet Connection for Texans
Texans can't really go wrong with any option, as long as it's provided in their area. Cable internet should work well, and there are plenty of fixed wireless providers / connections if you'd prefer that route. Just be prepared to pay a good amount ($300-ish) for installation. Check out the Texas internet providers, you will find more secure and cost-effective ones that suit your startup.
Texas Internet Usage Laws
Texas has laws against people who access private wireless networks without the owner's consent. Consequences are usually minor, just a misdemeanor. However, it ultimately comes down to the monetary value of the service used. Anything that exceeds $1500 can be a felony with possible jail time.
Network owners have a responsibility, too. They need to keep their networks locked. It's ok to run an unsecured network, but other uses cannot be able to access it. The punishment is the same as people who steal internet access.
You may also like: Fibre Optic Internet: Why Your Business Needs it?
Image Source: Pexels.com